Chef notes
Ever since wings were invented, it seems like we've been trying to find new ways to get our wing fix without actually, you know, FRYING wings in the kitchen. Here's one of the easiest and most portable ways to bring that Buffalo flavor to your party — a throw-together flatbread that guests will go crazy over.  
Make the flatbread a few hours in advance and serve at room temperature, or quickly reheat in the oven if desired. No matter how you serve it, you won't be stuck babysitting the fryer station all night, and that's a winning play.
Ingredients
2-3

teaspoons vegetable oil (optional)

1

15- to 16-ounce bag refrigerated pizza dough, at room temperature

4

tablespoons unsalted butter, melted

1/4

cup hot sauce, such as Frank's Red Hot or Tabasco
1/4

cup mascarpone cheese or Greek yogurt cream cheese at room temperature

2

cooked boneless, skinless chicken breasts or the breast meat from 1 rotisserie chicken

1/4

cup crumbled blue cheese
Cilantro or fresh parsley for garnish (optional)
Preparation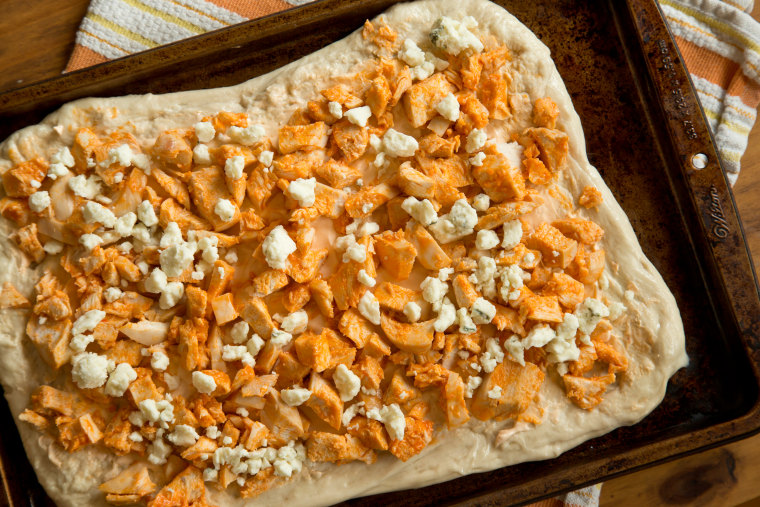 Whisk the melted butter and hot sauce together in a small bowl.
Vigorously stir the mascarpone in a small bowl with a spatula to loosen its consistency, then stir in 2 tablespoons of the hot sauce mixture.
Roughly chop the chicken into bite-size pieces and place in a medium bowl. Toss the chicken with 2-3 tablespoons of the hot sauce mixture until it's coated.
Reserve the remaining hot sauce mixture.

Assemble the flatbread: Place the stretched dough on the prepared baking sheet, then spread with the mascarpone cheese. Top evenly with the buffalo chicken and the blue cheese.

Bake for 20 minutes until the edges of the crust are deeply browned and crispy.

Transfer to a cutting board. Drizzle the remaining hot sauce mixture over the pizza and garnish with cilantro or parsley, if desired.

Cut into 8 pieces (or smaller appetizer-size pieces for a party) and serve either warm or at room temperature.
How to shop TODAY recipes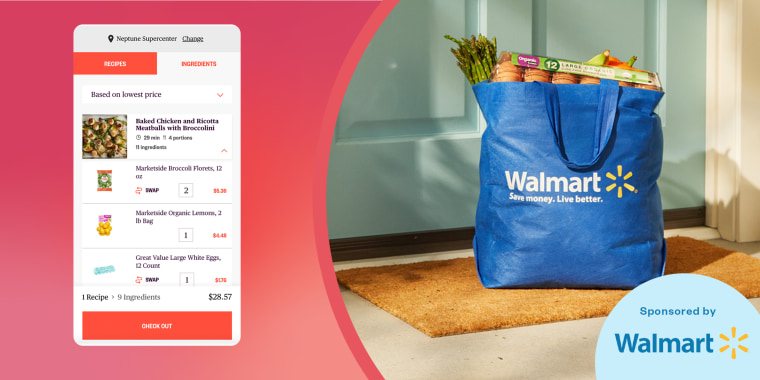 How to shop TODAY recipes
Here's everything you need to know about the cool new feature.
Learn More