Ingredients
1 1/2

cups sugar

1 1/2

cups brown sugar

1 1/2

cups butter, room temperature

2

eggs

1

teaspoon vanilla
1 1/2

teaspoon baking soda

1⁄4

teaspoon salt

4

cups flour

2

cups salted cashews

1 1/2

cups chocolate chips or chopped chocolate
Chef notes
Brown butter adds a nutty, caramel-like flavor to these tasty cookies packed with chocolate bits and salted cashews.
Preparation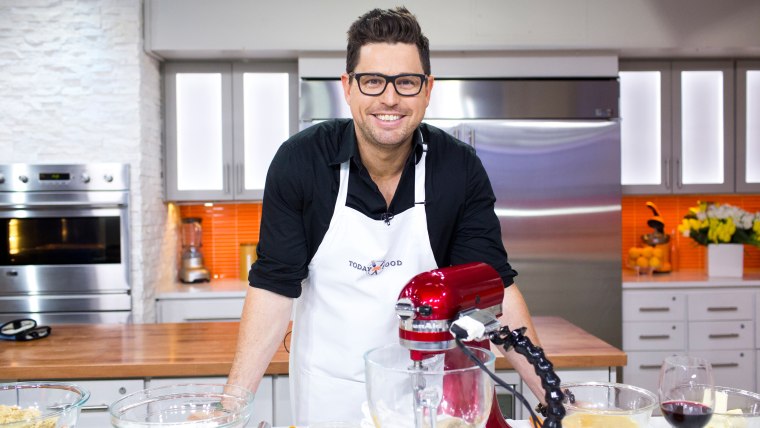 Preheat the oven to 350°F.
Place 1 1⁄2 cups of butter into a large, microwave safe dish and heat it in 1-minute intervals, checking after the second minute to look for brown-ness bubbling away at the bottom of the dish, but also covering with a plate to prevent splattering. Try using a bowl that's around four times larger because the butter will puff up and expand as it cooks and will definitely bubble over the top if you aren't using one that is large enough. This takes about 3 to 4 minutes, depending on how much butter you're cooking. You'll see lots of brown flecks floating in the butter when it is done (these are the milk solids). 
Once the butter is cooled, you're ready to incorporate. Blend sugars and brown butter in a mixer until butter mixture is no longer hot, around 1 minute or so. Then, add vanilla and 1 egg at a time until smooth and creamy. In a separate bowl mix all the dry ingredients together and make sure everything is incorporated evenly and well. Then, with your hand or stand mixer, blend flour mix to the butter-sugar mixture. 
Once everything is creamed and incorporated evenly, turn off your mixer and use a spatula to fold in the chocolate chips and salted cashews until they're evenly distributed (this will keep the integrity of the chocolate and cashews) Scoop cookies and bake at 350°F for 8-10 minutes or until golden.