Chef notes
Lemonade is a classic summer refreshment that's hard to improve on. That is, unless you turn it into a fruity cocktail with the help of bourbon and fresh strawberries. This simple recipe requires just four ingredients and takes just a few minutes to pull together. It's sweet, tart and refreshing and sure to be a hit at cookouts and parties throughout the season.
What's great about this cocktail recipe is how riffable it is. Don't care for bourbon? No problem. Feel free to substitute rum, gin, tequila or vodka in this adult-friendly beverage instead. Or turn this cocktail in an equally fun and festive mocktail by replacing the alcohol with sparkling water. You can also riff as different fruits come in and out of season. Try other berries such as  blackberries, raspberries and blueberries instead of the strawberries. Slices of stone fruit such as peaches, nectarines and plums are a nice choice as well. 
This recipe makes just one cocktail, but if you're planning on serving it for a party, consider batching the recipe and turning it into a pitcher-ready cocktail. It couldn't be easier to do and it will save you the hassle of mixing cocktails to order at your gathering. Simply multiply the ingredient amounts to reflect the number of guests you're planning to serve. Muddle the strawberries and sugar together in a large pitcher, then stir in the bourbon and lemonade and keep the mixture chilled until it's party time. Wait to add ice to the pitcher just before serving to prevent meltage.
Get Ingredients: If you don't have everything you need on hand, you can easily purchase all of the ingredients (just click the orange button below that says 'Get Ingredients'). You can pick and choose exactly what ingredients you need based on what's in your pantry and they'll be on your doorstep before you know it. 
Ingredients
4

medium strawberries, quartered

1½

teaspoons granulated sugar
1

tablespoon (2 fluid ounces) bourbon

3/4

cup (6 fluid ounces) lemonade
Preparation
In a 16-ounce rocks glass or other cocktail glass, gently muddle the strawberries and sugar together until the sugar has dissolved and the strawberries break down.
Fill the glass with ice and pour in the bourbon and lemonade. Stir gently and serve immediately.
How to shop TODAY recipes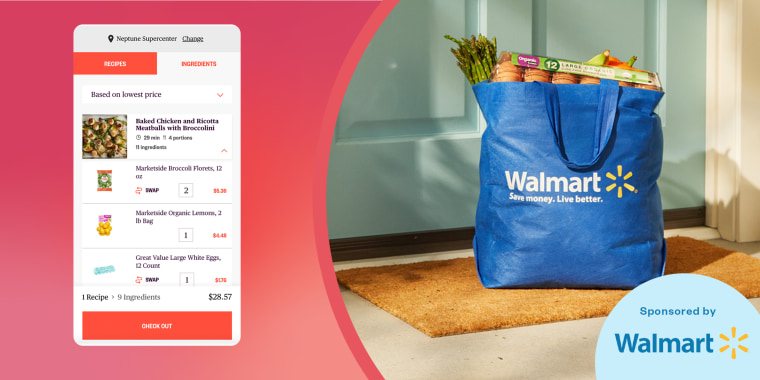 How to shop TODAY recipes
Here's everything you need to know about the cool new feature.
Learn More