Ingredients
Blondie
1

stick plus 6 tablespoons unsalted butter, room temperature, plus more for pan

1¾

cups unbleached all-purpose flour

1

teaspoon baking powder

3/4

teaspoon kosher salt

1⅓

cup light brown sugar
1/3

cup granulated sugar

2

large eggs, room temperature

1⅓

cups semisweet chocolate chips

2

quarts vanilla ice cream, softened
Sauce
1/2

cup granulated sugar

3

tablespoons unsalted butter

1/4

teaspoon kosher salt
1/2

cup heavy cream

1½

ounces finely chopped semisweet chocolate (1/3 cup)
Chef notes
At the end of a good meal everyone will say they're stuffed — until they see this ice cream cake. It is made from rich, buttery blondie; vanilla ice cream (filled with more blondie); and a soft, chewy, totally insane chocolate-caramel topping.
Preparation
1.
Blondie: Preheat oven to 350°F. Butter a 9- by 13-inch baking pan. Line with parchment, leaving a 2-inch overhang on the long sides; butter parchment.
2.
Whisk together the flour, baking powder and salt. In a separate bowl, beat butter with both sugars on medium-high speed until light and fluffy, about 2 minutes. Add eggs, one at a time, beating to combine after each addition. Add flour mixture, stirring just until combined (do not overmix). Fold in chocolate chips to evenly incorporate. Scrape batter into prepared pan; smooth top with an offset spatula. Bake until a tester inserted in center comes out clean, 35 to 40 minutes. Let cool completely in pan, and then lift out using parchment.
3.
Using the base of an 8-inch springform pan as a guide, cut half the cake into a round. Cut the remaining half into 3/4-inch cubes. (Reserve scraps for snacking.) Place cake round in bottom of springform pan.
4.
Stir 1½ cups cake cubes into softened ice cream, reserving remaining cubes. Spread ice cream over cake in pan. Wrap in plastic and freeze until very firm, at least 6 hours and up to overnight.
5.
Sauce: In a small saucepan, stir together sugar and 3 tablespoons water. Place over low heat until sugar is dissolved. Cover and bring to a steady boil, then uncover and cook swirling occasionally, until deep amber, 6 to 8 minutes total.
6.
Remove from heat; whisk in butter, salt and cream ( it will bubble up). Add chocolate, stirring until just combined. Transfer to a heatproof bowl and refrigerate, stirring occasionally, until mixture is cool and has consistency of thick hot fudge, 30 to 45 minutes.
7.
Remove cake from freezer. Use a sharp knife, dipped in warm water and wiped dry, to loosen cake from the sides of the pan, then unlatch and remove.
8.
Transfer cake to a serving plate. Pour cooled sauce over top, allowing it to drip down sides.
9.
Freeze again, at least 1 hour. Garnish with remaining cake cubes. Slice with a sharp knife, dipped in warm water and wiped dry before each cut; serve.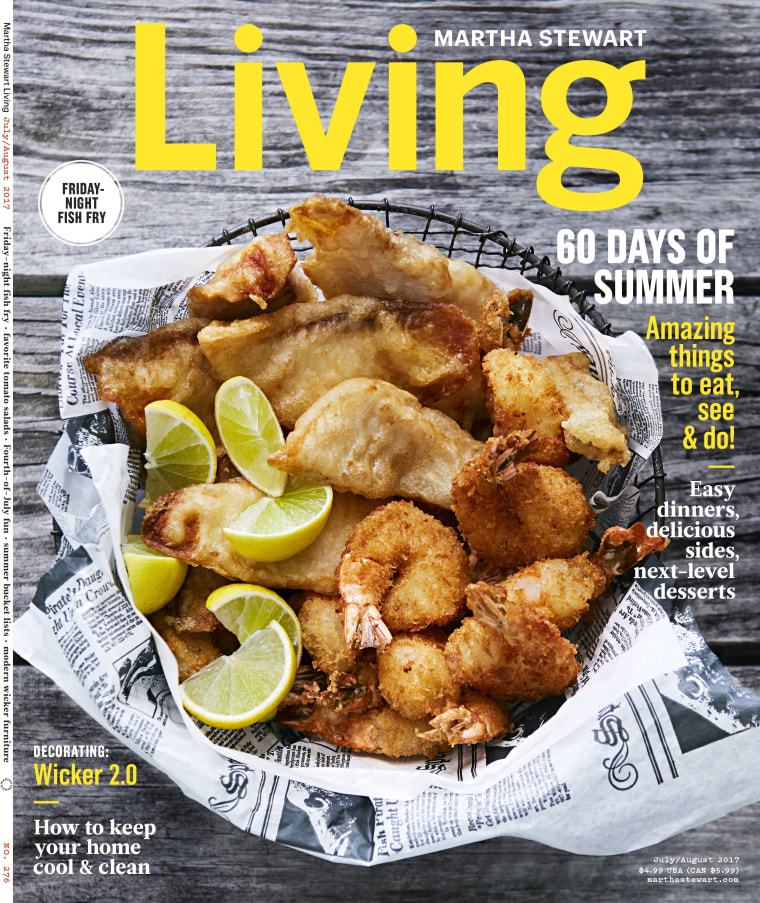 Martha Stewart Living © Meredith Corporation. All rights reserved.