Chef notes
When you think of black pepper, you might likely think of a spice that is more often in the background of dishes than front and center. It's as essential as salt, yet rarely gets its time in the spotlight. This quick shrimp dinner proves black pepper can shine brightly on its own. The sweet shellfish is the perfect complement to the sharp spice. With just five ingredients, this is a recipe that's simple in design yet big on flavor.
From start to finish, these lettuce wraps come together in 20 minutes or less. Sauté a few diced onions with salt, ground coriander, lime juice and of course, ground black pepper. While there's no doubt that pre-ground black pepper is convenient, freshly ground black pepper is really the way to go here. Pre-ground black pepper lacks the bright bite and pungency that freshly ground pepper has and since you're using 1½ tablespoons of it, you'll notice the difference. Take the extra few minutes to grind the pepper yourself and we guarantee you'll be rewarded.
After the spices have toasted in the hot oil and the onions have softened, add diced shrimp, more lime juice and sauté just until the shrimp is cooked through. Shrimp cooks quite fast so now isn't the time to step away from the stovetop. Keep a close eye and once the shrimp is pink and opaque, it's done. All that's left to do is pile the tangy, spicy shrimp into sturdy lettuce leaves like Boston, Bibb or Iceberg and head to the dinner table.
Ingredients
2

tablespoons olive oil

3

large yellow onions, diced

1½

tablespoons freshly ground black pepper

1

tablespoon kosher salt
1

tablespoon ground coriander

2

limes, juiced, divided

3

pounds shrimp, peeled and deveined
lettuce, such as Bibb, Boston or Iceberg
Preparation
1.
In a large pan on medium-high heat, add olive oil and heat. Add in the onion, pepper, salt, coriander and juice from 1 lime. Cook for 10 minutes. You can add more olive oil as needed if the mixture becomes too dry. 
2.
Add the shrimp and remaining lime into the onion mixture. Cook for 5 to 7 minutes, stirring often until the shrimp are just cooked. Remove from the heat. If serving immediately, wrap the shrimp mixture in the lettuce leaves and serve hot.
How to shop TODAY recipes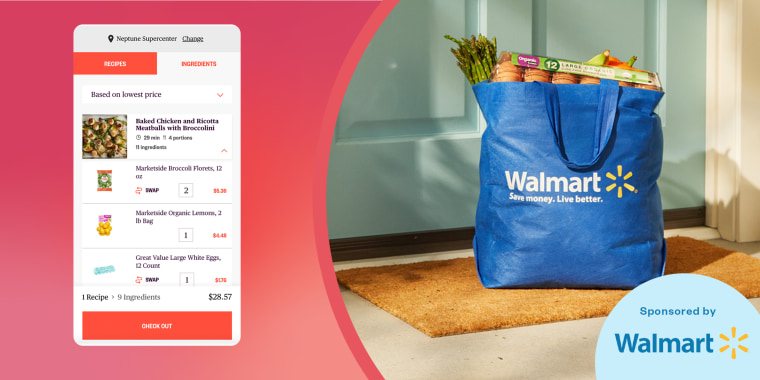 How to shop TODAY recipes
Here's everything you need to know about the cool new feature.
Learn More