Chef notes
This flavorful fried rice is just the recipe when you need to throw something together on a busy weeknight. Combine crispy fried rice with sweet and spicy black pepper shrimp, zesty lime juice, bright cilantro and a splash of soy sauce for a bowl that's savory and satisfying.
The star of this quick dinner is the black pepper shrimp. Black pepper isn't typically a spice that gets to be front and center but here it shines. You'll use a full 1 1/2 tablespoons of ground black pepper to season the shrimp. For this reason, it's important to take the time to freshly grind the pepper rather than reach for pre-ground, which can be bland and dusty-tasting. It's an extra step that ensures the shrimp is nice and pungent. 
Since this recipe calls for pre-cooked jasmine rice, it comes together quickly, so be sure to cook the black pepper shrimp before assembling the rest of the ingredients. Day-old rice is ideal for making fried rice because it has a chance to dry out a bit overnight in the refrigerator. This helps it crisp up even more when it hits the hot oil in your wok or Dutch oven. The rice will fry in just a few minutes in the pan. Once it does, crack a couple of eggs into the pan and scramble them before folding them into the rice, adding the black pepper shrimp and finishing things off with a splash of fish sauce and soy sauce, along with plenty of lime juice and chopped fresh cilantro.
Ingredients
3

tablespoons neutral oil, divided

4

cups cooked jasmine rice

1/8

teaspoon kosher salt

2

large eggs

2

cups black pepper shrimp (recipe linked above)
2

tablespoons fish sauce

1

tablespoon soy sauce

1

lime, juiced

1/2

cup cilantro, roughly chopped
Preparation
1.
In a large wok or large Dutch oven over medium heat, add 2 tablespoons of the oil and allow it to heat up.
2.
Add the rice and salt to the pan and cook, stirring every 20 to 30 seconds, for about 3 minutes.
3.
Move the rice to the side, add the rest of the oil to the pan and crack the eggs in the center. Scramble them and allow them to cook for 1 minute, then fold into the rice. Add the shrimp, fish sauce and soy sauce to the pan and allow to cook for 1 minute. Add the lime juice and cilantro and stir to combine. Serve hot.
How to shop TODAY recipes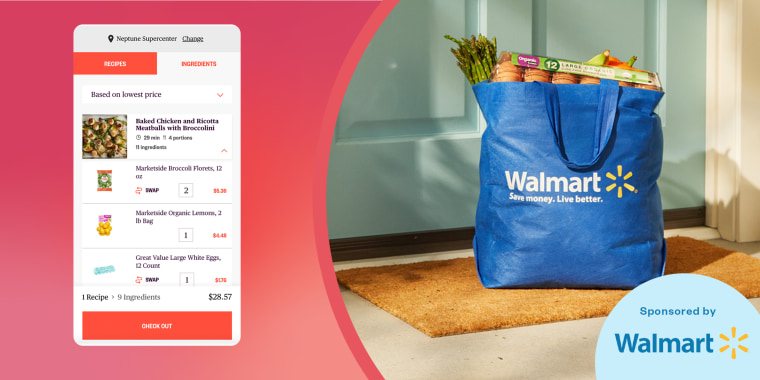 How to shop TODAY recipes
Here's everything you need to know about the cool new feature.
Learn More