Ingredients
6

large eggs

1/4

cup mayonnaise

1/3

cup red onion, peeled and minced
1/3

cup dill pickles, peeled and minced

1/4

teaspoon kosher salt, plus more to taste

1/4

teaspoon freshly ground black pepper, plus more to taste
Chef notes
Egg salad is a classic dish that people either love or hate.  If you love it, you might have strong memories tied to this summer picnic staple. For me, it's deli containers of egg salad served with bagel chips on the kitchen counter while my mom made dinner. This egg salad is an homage to true deli-style egg salad — bright yellow, creamy and simple! 
With so few ingredients in an egg salad, each one is important. The eggs are cooked precisely for ten minutes to hit the ideal hard-boiled stage. Doing so prevents them from becoming rubbery or developing the dreaded gray ring around the yolks. Dill pickles provide so much briny, tangy flavor that you don't need a whole bunch of other ingredients for added flavor. . The pickles are infused with herbaceous dill and are wonderfully salty. s. Meanwhile, minced red onions are tossed in for a bit of crunch and contrasting flavor. Lastly, no egg salad would be complete without an appropriate amount of mayo to bind everything together. 
Egg salad, when in sandwich form, is best with the softest and most plush bread you can find. I like to use brioche or classic white bread when making egg salad sandwiches. If I'm feeling a little adventurous and want more crunch, I will add a thick layer of iceberg lettuce, more pickles and red onions.
Technique Tip: Rinse the minced red onion under cold water if you want to remove some of the astringent bite. 
Swap Option: The red onion can be swapped for shallots, chives or green onions.
Preparation
1.
Bring a large pot of water to a boil and prepare an ice bath nearby for the eggs to cool in when finished.
2.
Gently lower the eggs into the boiling water and cook for 10 minutes. Remove the eggs from the hot water and place in the ice bath to cool for about 8 minutes.
3.
Peel and roughly chop the eggs. Transfer them to a medium bowl. Smash the eggs with a potato masher or whisk until you've reached your desired consistency.
4.
Fold in the mayonnaise, red onion and pickles. Season with salt and pepper to taste.
How to shop TODAY recipes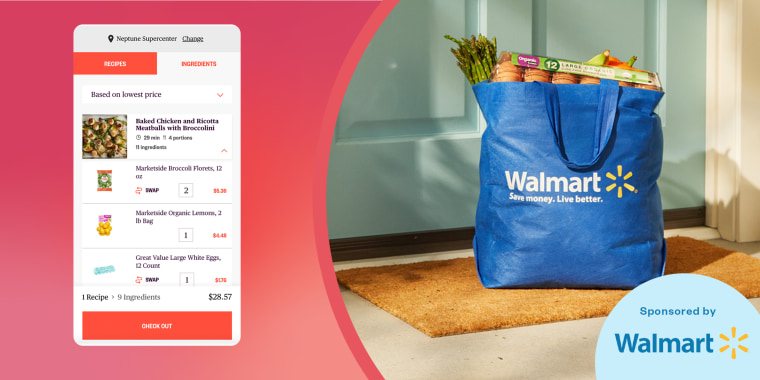 How to shop TODAY recipes
Here's everything you need to know about the cool new feature.
Learn More