Chef notes
Don't mistake breakfast potatoes for regular roasted potatoes seasoned with a classic duo of garlic and rosemary. These breakfast potatoes feature sautéed bell peppers, shallots and bacon, plus a combination of garlic powder, paprika and fresh parsley for even more flavor. They're a savory breakfast staple that will complete a plate filled with scrambled eggs, sausage links and a buttermilk biscuit. When you want diner-style potatoes at home, follow this recipe.
To start, you'll parboil the potatoes until they're barely tender. You should be able to piece them with a fork, but they should fight you for it. Overcooking the taters at this stage will cause a mushy skillet bake. While they cook, sauté the bacon in a cast-iron skillet until crispy. Remove the bacon but keep the residual bacon grease in the pan — that'll act as some of the fat for which you'll later sauté the bell peppers, potatoes and shallots. Once the ingredients have sufficiently cooked on the stovetop, pop the whole skillet in the oven for a few more minutes so that everything gets evenly golden brown. Top with the precooked bacon and fresh parsley and serve (with a hot mug of coffee on the side).
Get ingredients: If you don't have everything you need on hand, you can easily purchase all of the ingredients (just click the orange button below that says 'Get Ingredients'). You can pick and choose exactly what ingredients you need based on what's in your pantry and they'll be on your doorstep before you know it.
Ingredients
3

pounds yellow gold potatoes, 2-inch dice

1

(8-ounce) package uncured bacon, about 6 strips, diced

3

tablespoons extra-virgin olive oil

3

tablespoons unsalted butter

3

bell peppers, assorted colors, diced

1

teaspoon kosher salt, divided
freshly ground black pepper, to taste

3

shallots, thinly sliced into rounds

1

teaspoon garlic powder

1

teaspoon paprika

2

tablespoons chopped fresh parsley
Preparation
1.
Preheat the oven to 450 F.
2.
In a medium pot, add the potatoes and cover with 1 inch of cold water. Bring to a boil and cook, 5 to 7 minutes. Drain and set aside.
3.
In a large heavy-bottomed skillet set over medium-high heat, add the bacon and cook until crispy, stirring occasionally, 7 to 9 minutes. Transfer to a paper-towel lined plate to cool. Discard all but 1 tablespoon bacon fat.
4.
Add oil and butter to the skillet and heat. Add bell peppers, potatoes, 1/2 teaspoon salt and black pepper, and sauté until the potatoes are golden brown and the peppers are softened, about 10 minutes.
5.
Add the shallots and stir, cooking them until softened and translucent, 2 to 4 minutes. Season with garlic powder, paprika and 1/2 teaspoon salt and stir to combine. Transfer to the oven and bake for 10 minutes.
6.
Add bacon and parsley, and stir to combine. Taste and season as needed. Serve immediately.
How to shop TODAY recipes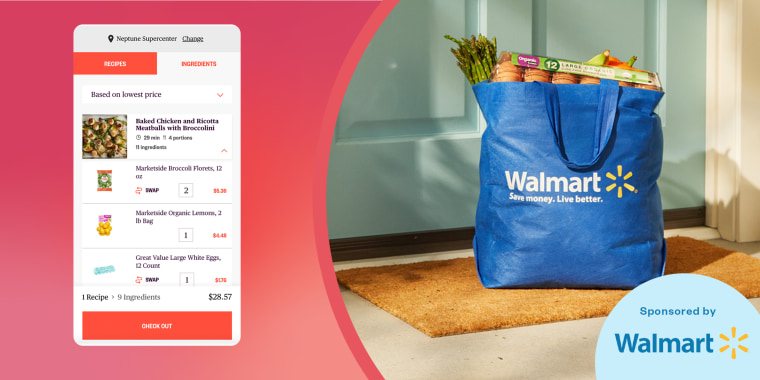 How to shop TODAY recipes
Here's everything you need to know about the cool new feature.
Learn More