Ingredients
2

slices good quality packaged white bread, shredded

3

tablespoons milk or half-and-half

1

large egg

4

scallions, minced

2

cloves garlic, minced

1

large jalapeño, seeded and minced

1

tablespoon chopped oregano
1½

teaspoons kosher salt

1

pound ground veal or pork

1

pound ground chuck
Vegetable oil for brushing

1

cup smoky barbecue sauce

24

mini potato party rolls (1½- to 2-inches wide), split

24

bread and butter pickle chips
Chef notes
In theory, beefy, meaty sliders are perfect finger foods for a crowd, but not necessarily in practice. Forming dozens of little patties is pretty time consuming, and cooking them (and serving them hot) requires a cook to spend time away from their guests. Solution? Make mini meatloaves ahead of time, cut them into slices, slather with BBQ sauce and broil them! This trick allows the cook to enjoy more of the party and the guests to enjoy perfectly hot sliders!
Make-Ahead Tip: The meat loaves can be baked and refrigerated for up to 4 days.
Preparation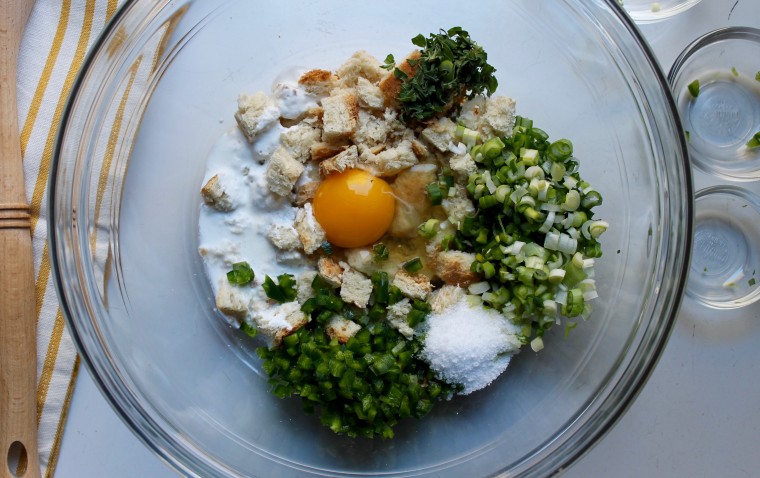 1.
Preheat the oven to 425° and position a rack in the center. In a large bowl, combine the bread, milk, egg, scallions, garlic, jalapeño, oregano and salt.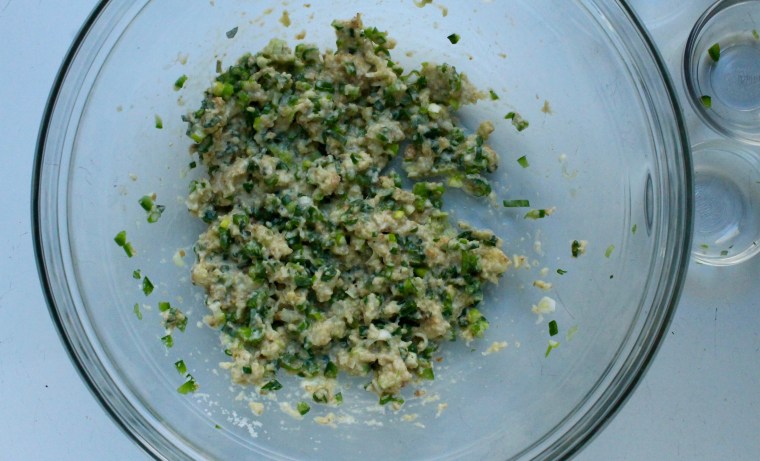 2.
Combine until full incorporated. The result will resemble a coarse paste.
3.
Add the meat and work with your hands until evenly combined.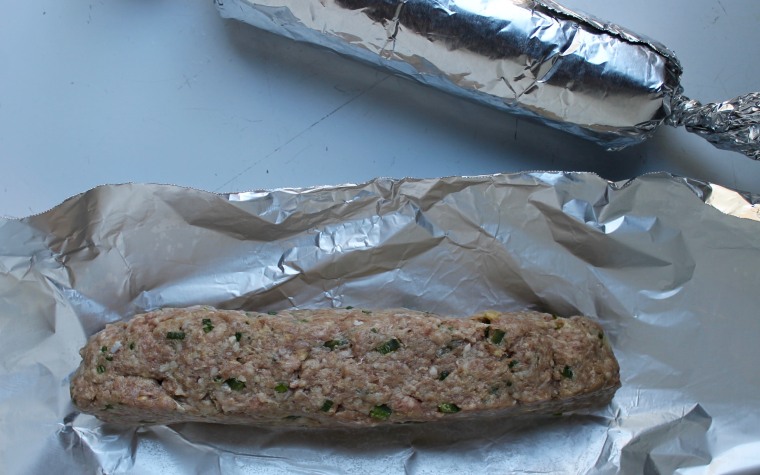 4.
Tear three 12-inch by 18-inch sheets of foil and lightly oil the dull sides. Divide the meat mixture evenly between the sheets and form each into a 9–inch log. Roll the foil around the meat mixture forming a tight cylinder. Twist the ends to seal.
5.
Place the wrapped meat loaves on a baking sheet and bake for 20 to 25 minutes, until an instant read thermometer inserted into the center registers 160°. Let cool slightly, then refrigerate until no longer hot to the touch, about 30 minutes.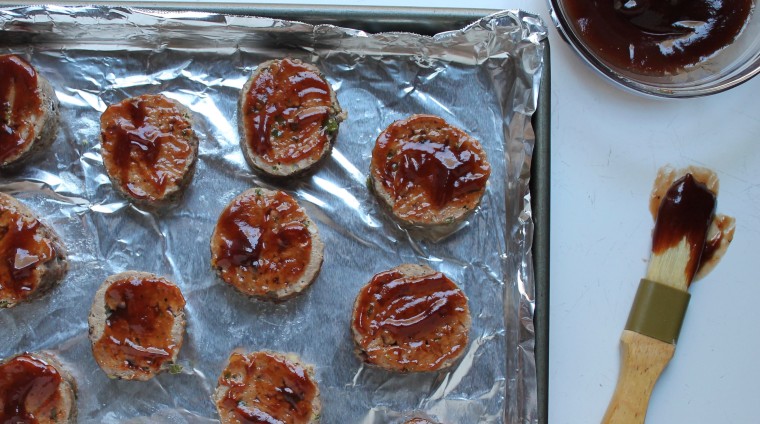 6.
Preheat the broiler and line a baking sheet with foil. Unwrap the meat loaves, and trim a sliver off the ends. Cut each log into 8 slices and arrange them on the baking sheet. Liberally brush the tops with half of the barbecue sauce and broil, shifting the pan for even browning, until caramelized and glossy, 3 to 4 minutes.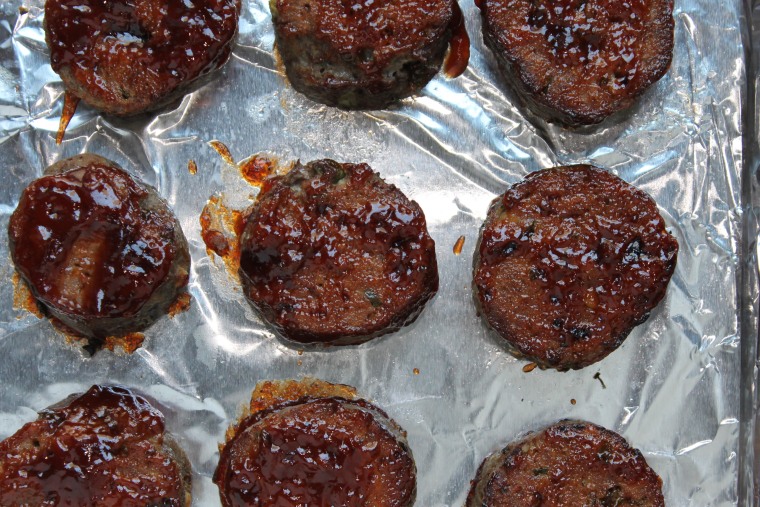 7.
Flip the mini meat loaves, brush with the remaining barbecue sauce and broil until glossy, 3 to 4 minutes longer.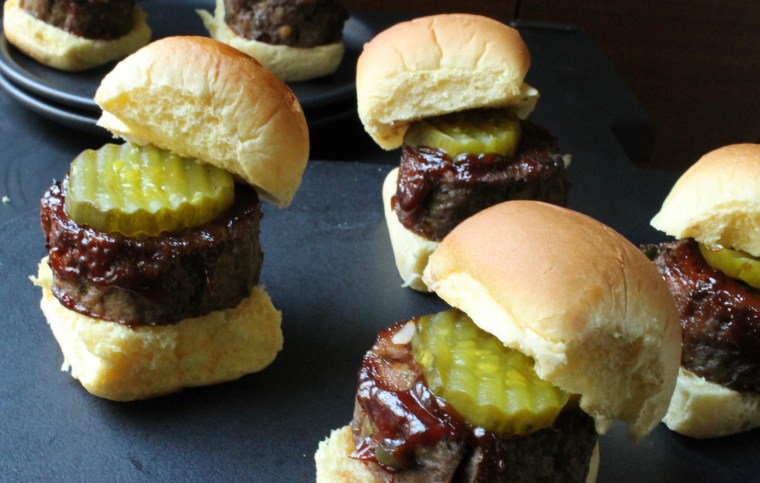 8.
Place the meat on the rolls and top with pickles. Close the sliders and serve.
Grace Parisi is a New York City-based food writer, cookbook author and food stylist. Her book, Get Saucy, was nominated for a James Beard award. Her latest book, Quick Pickles comes out in Spring 2016. Follow her on Instagram and Twitter.