Chef notes
Whether it comes in a box with a packet of neon orange cheese powder or you make it from scratch, macaroni and cheese is perfect. Yes, the adjective is often used superfluously to describe things that are most definitely not perfect, but macaroni and cheese is, especially when covered with buttery breadcrumbs and baked until bubbling. 
I've been making this baked macaroni and cheese for years — whether served plain or folded with lobster meat, braised short ribs or pulled pork, it's a recipe that is endlessly riffable and always delicious. 
The base of it is a version of a mornay sauce, which is essentially a French cheese sauce. You'll start by making a roux using equal parts butter and flour. Add in warm whole milk and cool until the mixture starts to thicken. Next comes the key ingredient — cheese. In this recipe I call for a combination of very sharp yellow and white cheddar cheese, though you can use Gruyere, swiss or another variety of nutty, meltable cheese. Don't skimp on quality here. The sharper and better the cheese is, the more flavorful the final dish will be. Season with kosher salt, cracked black pepper and freshly ground nutmeg (yes, nutmeg) and toss with a corkscrew-shaped pasta. I like cavatappi or cellentani here, as it bakes well and absorbs the sauce in its swirly, twirly crannies. Transfer the cheese-coated noodles into a large baking dish and top with a combination of buttery breadcrumbs and more grated cheddar cheese. 
Technique Tip: You can make this recipe through Step 4 in advance. Cover the casserole with plastic wrap and store in the refrigerator until you're ready to bake.
Swap Option: You can easily use gluten-free pasta in place of regular pasta. Can't wait to eat? Skip the baking and serve this stovetop-style.
Ingredients
4

cups whole milk

12

tablespoons unsalted butter, divided

1/2

cup all-purpose flour

16

ounces extra-sharp yellow cheddar cheese, shredded

16

ounces extra-sharp white cheddar cheese, shredded
2

teaspoons kosher salt, divided

1/4

teaspoon freshly grated nutmeg
freshly cracked black pepper

1

(16-ounce) box corkscrew-shaped pasta, such as cavatappi

1

cup panko breadcrumbs
Preparation
1.
In a medium saucepan set over medium-high heat, bring the milk to a simmer.
2.
In a large saucepan set over medium heat, add 8 tablespoons butter and melt. Add the flour and whisk to combine, then continue to cook for 2 to 3 minutes. Slowly add the milk, whisking constantly, to combine. Allow the mixture to thicken, stirring occasionally, 5 to 7 minutes. Reserve 1½ cups shredded cheese for the topping, then slowly add the remaining cheese and whisk until the cheese has melted and the mixture is homogeneous. Season with nutmeg, 2 teaspoons salt and pepper. Reduce the heat to low and continue to cook, 3 to 4 minutes, stirring occasionally.
3.
Meanwhile, cook the pasta: Bring a large pot of water to a boil. Add cavatappi and cook for 9 minutes. Drain and transfer the pasta back to the pot. Pour the cheese mixture over the pasta and stir to combine. Transfer the pasta into a 9-by-13-inch baking dish and set aside.
4.
 In a small mixing bowl, add the remaining 4 tablespoons butter and melt in the microwave, 30 seconds to 1 minute. Add the breadcrumbs and stir until the breadcrumbs have absorbed the butter and resemble wet sand. Add the reserved cheese and mix to combine. Sprinkle the buttery breadcrumbs and cheese in an even layer over the pasta.
5.
Bake for 25 to 30 minutes, or until the cheese is bubbling and breadcrumbs are golden brown. Cool slightly, then serve.
How to shop TODAY recipes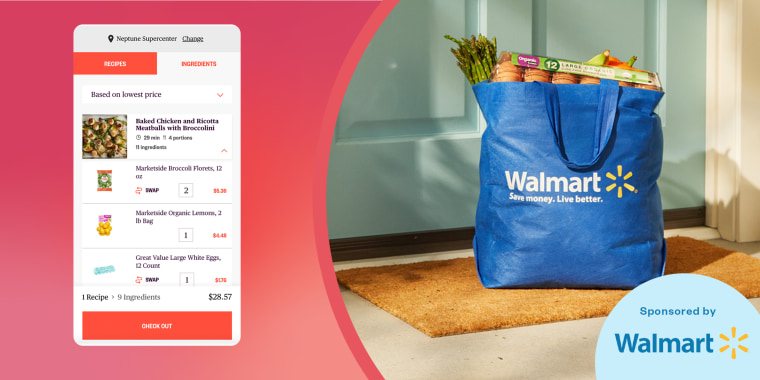 How to shop TODAY recipes
Here's everything you need to know about the cool new feature.
Learn More