TODAY Table is sponsored by Walmart. Our editors independently created this recipe. If you purchase the ingredients through our links, we earn a commission. Learn more about Shop TODAY.
Ingredients
1

head green cabbage, trimmed and cut into wedges

2

tablespoons extra-virgin olive oil
salt and pepper

6

slices bacon, halved
Preparation
Preheat the oven 450°F.
Place the cabbage wedges in a large baking dish, drizzle with the olive oil and season generously with salt and pepper. Drape the bacon slices over the wedges and roast for 20 minutes. Remove the bacon from the cabbage then flip over the cabbage bundles. Arrange the bacon on top of the cabbage again and make sure it's also been flipped upside down. Return the cabbage to the oven and continue roasting until the cabbage is tender and starting to brown around the edges, 15 to 20 minutes. Coarsely chop the bacon. Transfer the cabbage bundles to a serving plate, season to taste with salt and pepper and sprinkle with the chopped bacon.
How to shop TODAY recipes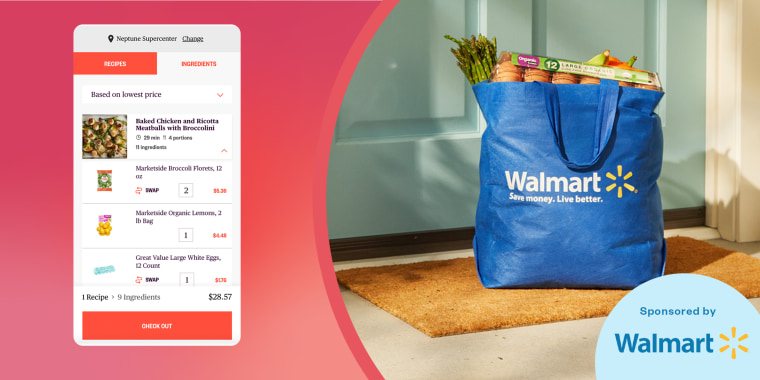 Here's everything you need to know about the cool new feature.