Chef notes
If you like classic Niçoise salad, then you'll love these tartines. Tartine is just a fancy French word for bruschetta, which is just a fancy Italian word for open–faced sandwich. Here, just five simple pantry staples come together to create a super–delicious protein-packed breakfast toast, light lunch or elegant appetizer.
RELATED: 30 easy breakfast recipes to start off every day deliciously
Ingredients
6

baguette slices

2

tablespoons extra–virgin olive oil, plus more for brushing

2

large eggs

1

ripe Hass avocado, mashed
1/2

can solid white tuna, drained and flaked

1

tablespoon salted capers, rinsed
Sea salt and freshly ground pepper
Preparation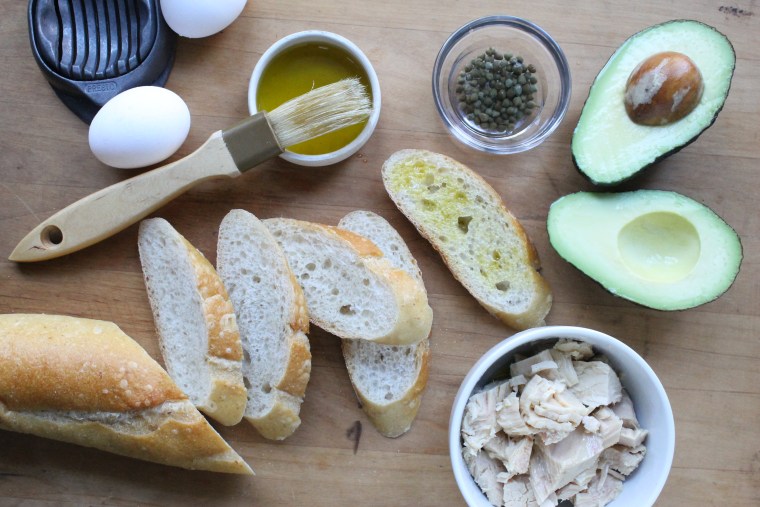 1.
Preheat the broiler and position a rack 6–inches from the heat. Brush the baguette slices with the oil and place on a baking sheet. Broil, turning once, until toasted, about 3 minutes.
2.
Meanwhile, put the eggs into a small saucepan, cover with cold water and bring to a vigorous boil. Cover, remove from the heat and let sit for 10 minutes. Drain and fill the pot with cold water. Drain again, gently shaking the pan to crack the eggs.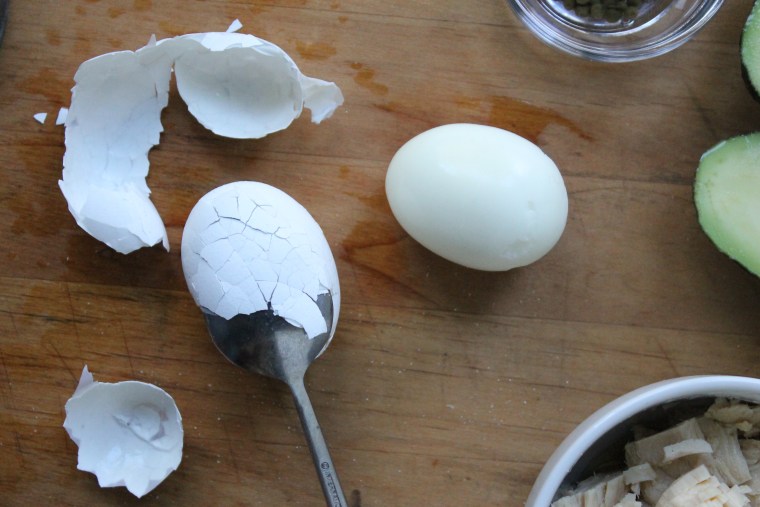 3.
To easily peel the eggs, slip a teaspoon under the shell and work it all around.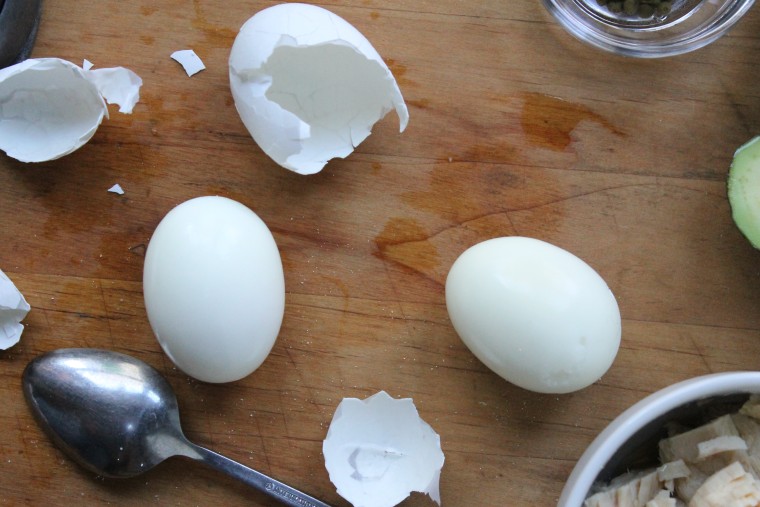 4.
The shell will come off in one or two pieces.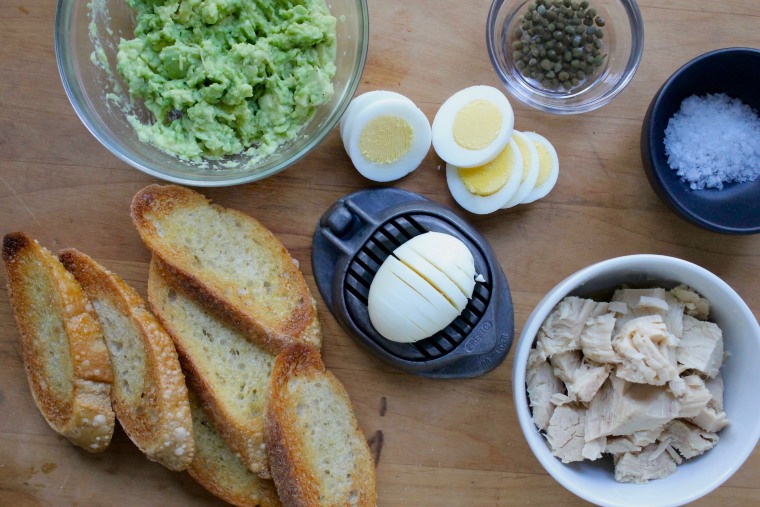 5.
Slice the egg. In a small bowl, mash the avocado with 1 tablespoon of the oil and season with salt and pepper. In another small bowl, toss the tuna with the remaining 1 tablespoon oil.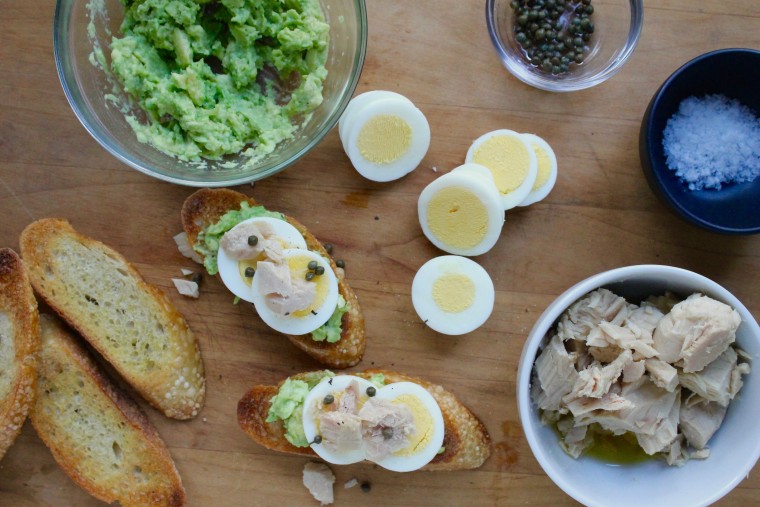 6.
Spread the avocado on the toasts, followed by the egg, tuna, and capers and season lightly with salt and pepper.
7.
Serve right away.
Grace Parisi is a New York City-based food writer, cookbook author and food stylist. Her book, Get Saucy, was nominated for a James Beard award. Her latest book, Quick Pickles comes out in Spring 2016. Follow her on Instagram and Twitter.