Chef notes
Seasonal recipes are often best when they allow their star ingredients to shine on their own. This is true in the winter, when roasting butternut squash and Brussels sprouts with a little salt and pepper yields wonderfully simple, cozy side dishes. In the summer, it often means leaving fruits and vegetables in their raw state so you can enjoy their natural crunch or burst of sweetness that they bring to the table.
This no-cook avocado and tomato salsa is a prime example of a low-effort, high-impact summer recipe. It's packed with fresh and flavorful ingredients, including cilantro, lime juice and jalapeño peppers. The trio plays up the creaminess of the avocado and juiciness of the cherry tomatoes without overpowering them. Toss together the versatile dish in 15 minutes and serve with your favorite tortilla chips as a refreshing, crowd-pleasing appetizer at your next cookout or picnic, or as a topper for tacos or grain bowls. 
Technique Tip: There are a few things to look for when looking for ripe avocados at the supermarket. Find ones that are dark green and bumpy with a bit of give when you squeeze them. If you can make an indentation or the fruit is shifting around in the skin, then it's overripe.
Swap Option: This salsa is delicious on its own, but you can also throw in other summer fruits and veggies — like fresh corn kernels or diced mangoes — to jazz it up even more. If you prefer a mild salsa, leave out the jalapeño.
Ingredients
3

tablespoons lime juice

2

tablespoons extra-virgin olive oil

1½

teaspoons honey

1

clove garlic

2

pints grape or cherry tomatoes, quartered

3

avocados
1

red onion

1

jalapeño pepper, seeded and minced

½

cup fresh cilantro, chopped
kosher salt, to taste
tortilla chips, for serving
Preparation
In a small bowl, whisk together the lime juice, olive oil, honey and garlic.
In a medium bowl, combine the tomatoes, avocados, red onion, jalapeño and cilantro. Add the vinaigrette and gently toss to combine. Season to taste with salt and serve with tortilla chips. 
How to shop TODAY recipes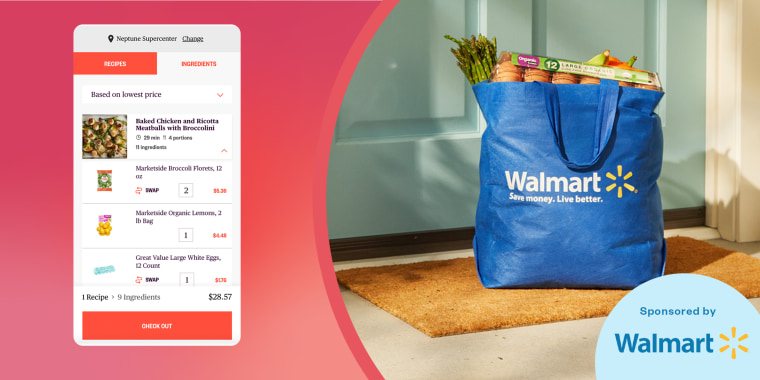 How to shop TODAY recipes
Here's everything you need to know about the cool new feature.
Learn More