Chef notes
Al Roker's daughter Courtney dresses up the party favorite with a delicious avocado filling.
Ingredients
6

hardboiled eggs

1

avocado, ripe

2

teaspoons fresh lime juice

3

tablespoons regular mayonnaise
1

teaspoon yellow mustard
Chopped chives, for garnish
Cayenne pepper, for garnish
Salt and pepper
Preparation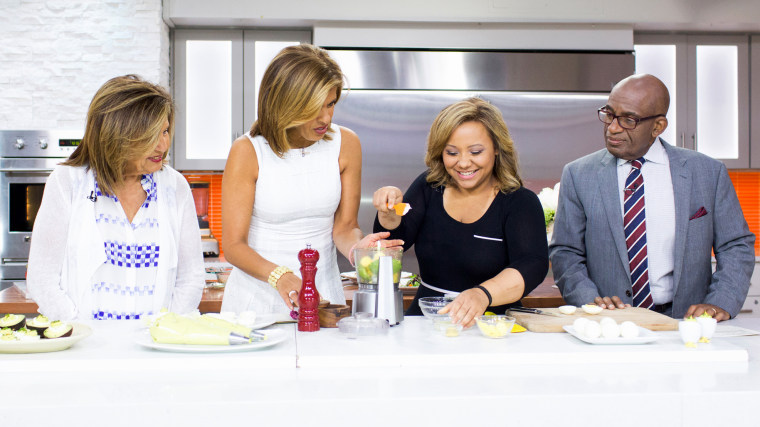 Cut eggs in half and remove the yolks.
In a bowl, add yolks, lime juice, mayonnaise, chives, mustard and avocado. Mash together. Season with salt and pepper.
Add mixture into the egg whites with a pastry bag or spoon.
Garnish with chopped chives and cayenne pepper.