Chef notes
You're super-human if you can look at gorgeous cake without wanting to take a bite.
And as rich as this 5-ingredient miracle is, it's much lighter than a traditional no-bake cheesecake. Here, cream cheese is whipped with hot fudge sauce and melted coffee ice cream, then layered with chocolate wafer cookies. As the cake sits overnight, the cookies absorb some of the moisture, softening to a cake-like consistency. Serve with a dollop of hot fudge for an extra indulgence.
ACTIVE TIME: 30 minutes
TOTAL TIME: 30 minutes, plus overnight
Ingredients
Softened butter

2

8-ounce blocks cream cheese, (full fat) softened

1/2

cup hot fudge sauce, plus more for serving
1

pint premium quality coffee ice cream, melted and cold

70

chocolate wafer cookies (such as Nabisco Famous Chocolate Wafers)
Preparation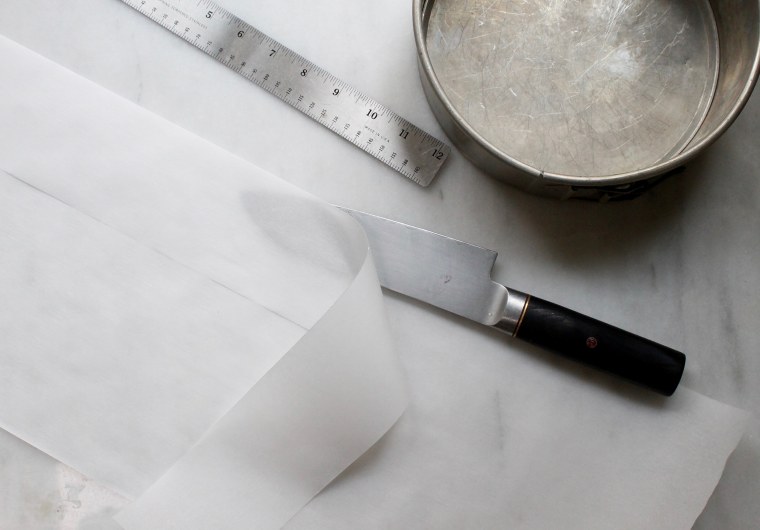 1.
Tear a 27–inch sheet of parchment paper and crisply fold back a 3–inch wide strip lengthwise. Using a knife, cut along the fold to create a 27-inch by 3-inch strip.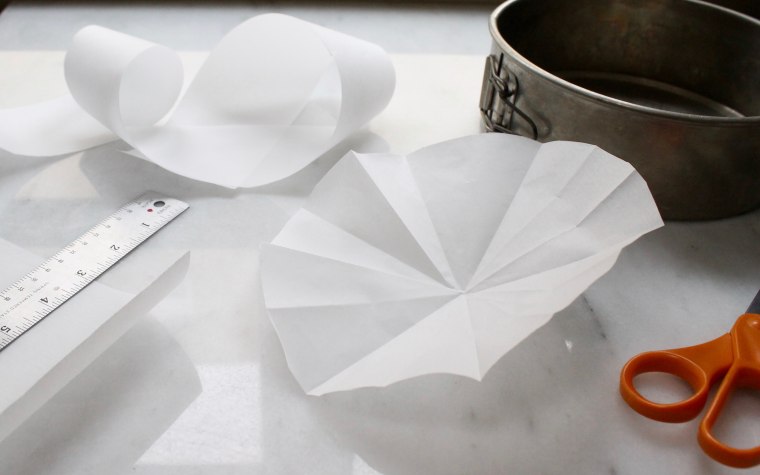 2.
Cut an 8-inch square from the remaining parchment and fold it half, then half again and so on until you have a triangle (like folding a paper airplane). Trim so that the length is 4-inches. Unfold to an 8-inch pleated circle.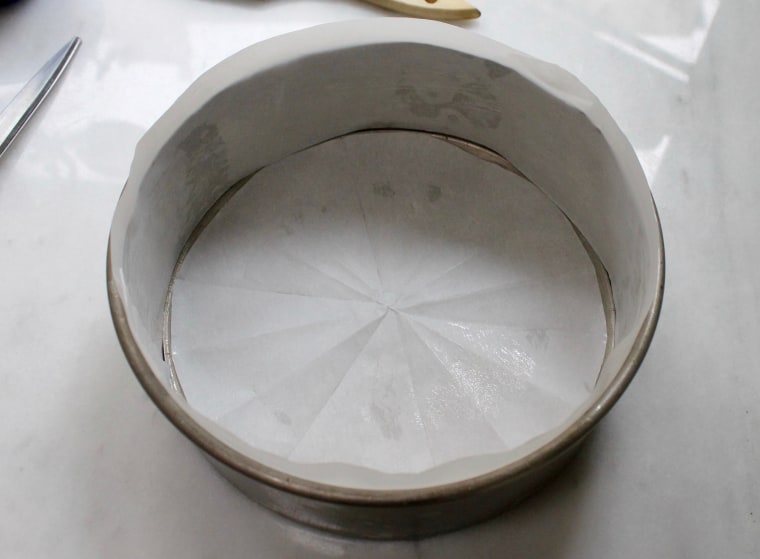 3.
Lightly butter the sides and bottom of an 8-inch spring form pan and line it with the paper.
4.
In the bowl of a standing electric mixer, whip the cream cheese and fudge sauce on medium high speed until fluffy, scraping the bottom and sides of the bowl occasionally. Add the ice cream in 2 batches on medium speed and beat until creamy. Scrape the bottom and sides of the bowl occasionally. Increase the speed to high and beat until fluffy, 3 minutes.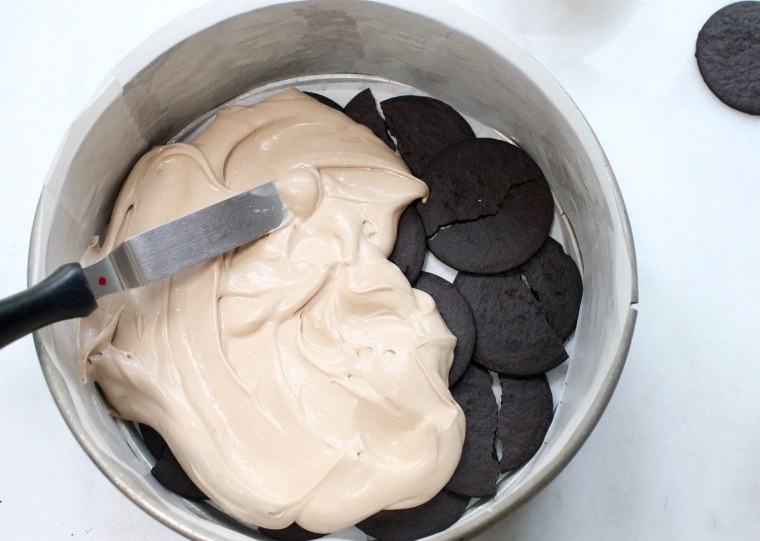 5.
Place 10 cookies in a zippered plastic bag and crush to fine crumbs. Arrange 12 whole cookies in the bottom of the pan, breaking some to fill cracks. (Reserving 12 best for the top) Carefully spoon ¼ of the cream (about 1 cup) over the cookies and spread to an even layer.  
6.
Tap gently on the table to remove any air bubbles. Repeat the layers ending with the last 12 cookies. Wrap tightly with plastic wrap and chill at least 8 hours.
7.
Unwrap and carefully remove the ring. Gently peel away the parchment strip. Place a clean parchment round on top followed by a plate. Carefully, holding the cake and plate, invert so the pan bottom is on top. Lift and peel away the paper. Place another plate on top and holding both plates, invert so the cake is right side up. Remove the top plate and paper.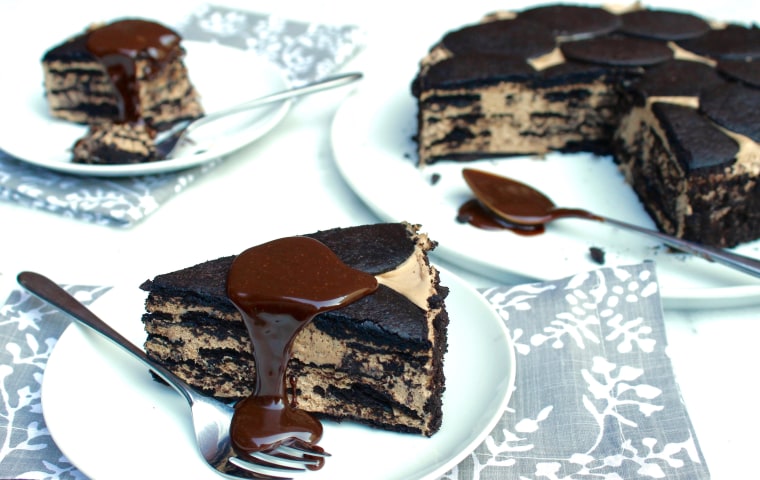 8.
Cut into wedges wiping the blade with a wet towel between cuts. Serve with hot fudge sauce. 
Grace Parisi is a New York City-based food writer, cookbook author and food stylist. Her book, Get Saucy, was nominated for a James Beard award. Her latest book, Quick Pickles comes out in Fall 2016. Follow her on Instagram and Twitter.