Just in time for the 200th anniversary of Jane Austen's "Pride and Prejudice" comes the latest film paying homage to her works — "Austenland." In the movie, based on Shannon Hale's novel, Keri Russell plays an obsessive fan who goes on an immersive vacation meant to recreate the world of Jane Austen, with actors playing roles inspired by characters such as Mr. Darcy. 
If only such a theme park existed! But even those who wouldn't go so far as to dress up in corsets or Empire-waist gowns, dance a country waltz, or engage in Regency-era courting rituals can get their Austen fix from a variety of sources. 
The crossover of the British novelist, who died at the age of 42 in 1817, into pop culture in the past two decades has been both highbrow and lowbrow, and includes such unlikely elements as zombie mash-ups, fight clubs, and martial arts. (When it's in the public domain, anything goes!). 
Here is a sampling:
"From Prada to Nada," 2011 
A Latino version of "Sense and Sensibility," sisters Nora (Camilla Belle, in the Elinor Dashwood role) and Mary (Alexa Vega, as Marianne Dashwood) go to live with an aunt in East L.A. after their father dies and leaves them penniless. Wilmer Valderrama plays a neighbor named Bruno, who fulfills the Colonel Brandon role by building a wheelchair ramp for Mary after she has a car accident. 

"Jane Austen's Fight Club," 2010  
"I want you to hit me as hard as you can," says Lizzie, a rabble-rousing take on a classic Austen character in this viral video. She soon gathers Emma, Fanny, the Dashwood sisters, and other Austenites to form a Brad Pitt-style fight club, in which they must pick fights with total strangers — and lose. It's begging to be made into a movie. 
Totes, keychains and bobbleheads 
Want to decorate your cubicle with "I Love Mr. Darcy" gear, as Keri Russell's character does? There are Jane Austen customized license plates reading "Your carriage awaits," party napkins (with quotes and tea and cake) thimbles and even a board games. Most of this stuff is available online, although some choice items (the bobblehead) require diligent hunting expeditions on eBay.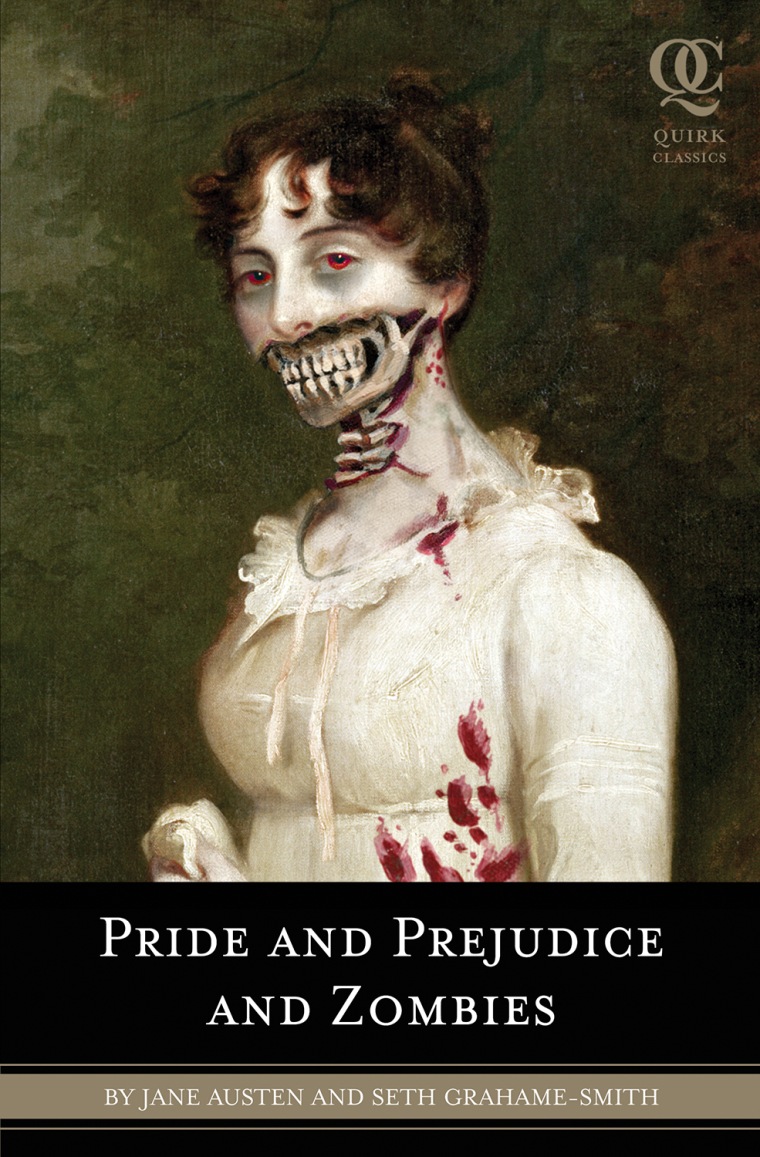 "Pride and Prejudice and Zombies," 2009 
The Bennet sisters are terrorized — not by prospects of marriage, but by the undead! Author Seth Grahame-Smith created a mash-up in this book when he introduced flesh-eating zombies (and ninjas) to the mix, with such etiquette dilemmas for the Regency women as whether or not they should arm themselves with muskets (most unladylike). Mr. Bennet trains his daughters in martial arts and weaponry, while Mrs. Bennet is still concerned with finding proper suitors (preferably with a pulse). Zombie hunter Mr. Darcy finally wins Elizabeth over when they face an army of the undead together. (A film is in the works, starring Lily Collins). More Austen/horror mash-ups followed, including "Sense and Sensibility and Sea Monsters." A more traditional mash-up can be found in P.D. James' "Death Comes to Pemberley," a whodunit murder mystery that takes place after Elizabeth and Darcy's marriage. It's currently filming as a BBC/PBS miniseries, starring Keri Russell's co-star in "The Americans" Matthew Rhys as Mr. Darcy.
"Lost in Austen," 2008 
In this British miniseries that the late Nora Ephron was planning to adapt to film, a Jane Austen fan is able to transport herself through a portal in her bathroom to the world of "Pride and Prejudice," to the attic of the Bennet house. Amanda Price is then able to swap places with Elizabeth Bennet (played by Gemma Arterton). But Amanda keeps messing up the plot, kissing Mr. Bingley, accepting Mr. Collins' proposal, and getting Mr. Darcy to fall in love with her — basically interfering with the Bennet daughter's prospects and introducing the characters to their own novel. What do you do when you discover you're fictional?
"The Lake House," 2006
Time travel aside, the letter exchanges in this Sandra Bullock-Keanu Reeves movie are reminiscent of "Persuasion", and Reeves character Alex finds a copy of the Jane Austen book in a train station, where Bullock's Kate — a present day Anne Elliot — left it. She tells him that the book is "about waiting. These two people, they almost fall in love but the timing isn't right. They have to part and then years later they meet again. They get another chance, but they don't know if too much time has passed... if it's not too late to make it work." She might as well have described her own story.
"Bride and Prejudice," 2004
"Pride and Prejudice" gone Bollywood! Substitute saris for corsets, and add some musical numbers, including two sung by Ashanti ("Take Me to Love" and "Touch My Body"). Martin Henderson plays Will Darcy, an American, a hotel magnate who our Elizabeth stand-in, Lalita, thinks is "imperialist," so she schools him on what the real India is like and reprimands him for his stance on arranged marriages before succumbing to his charms and teaching him to dance.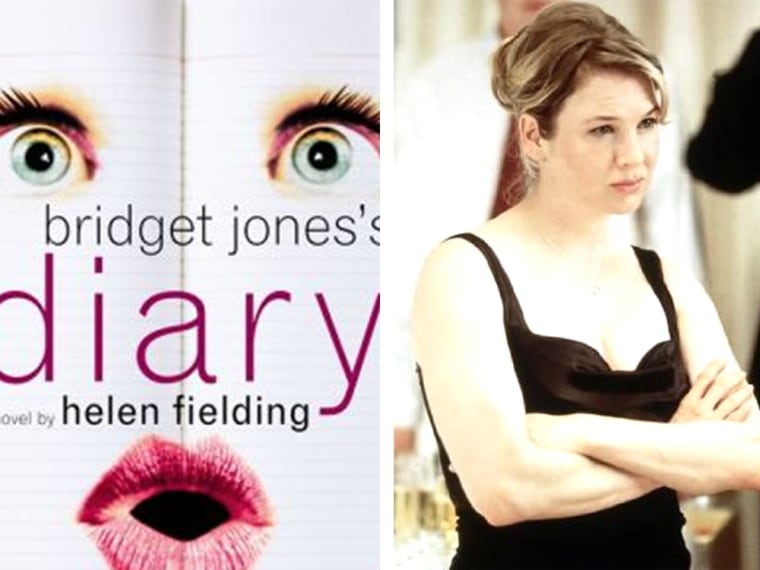 "Bridget Jones's Diary," 2001 
The Helen Fielding columns and eventual novels were a reworking of "Pride and Prejudice" — at one point, Bridget even obsessed over Colin Firth's 1995 BBC miniseries of Pride and Prejudice, and that wet shirt moment that recently earned him a statue in the U.K. Bridget is our latter-day Elizabeth Bennet, so when she first meets Mark Darcy, they do not get along, and is dismissive of him when she overhears him making a rude comment about her. And not knowing he's actually a cad, she falls first for Daniel Cleaver. The movie version surpassed the author's wildest dreams with the clever casting of Colin Firth as Mark Darcy (not to mention our Wickham stand-in, deliciously played by Hugh Grant). The sequel, "Bridget Jones: The Edge of Reason" was an homage to Austen's "Persuasion."
"Clueless," 1995 
Cher, played by Alicia Silverstone, is a meddlesome but well-meaning matchmaker straight out of "Emma." The Harriet Smith counterpart that Emma takes under her wing is the transfer student Tai, who prefers someone our heroine deems socially unacceptable, and is pushed instead to fall for someone who is not interested (Mr. Elton in the book, Elton in the film). Elton only appreciates an image of Tai because of who made it, and reveals his misplaced passion for Cher during a drive home. Cher misreads the affections of a number of men, until she takes the advice of her Mr. Knightley substitute, her step-brother Josh. Incestuous? As if!

"Ruby in Paradise," 1993 
An homage to "Northanger Abbey," where a resort town in Florida is substituted for Bath. The heroine of this film (played by Ashley Judd in her breakthrough role) even reads the Jane Austen novel and realizes that she has something in common with Catherine Morland, that she too is a woman "against the odds." She's also told by one character that Austen "dwells on the superficial and comic yet all the while revealing the contradictions and value system of an entire society," in a neat parallel for what this film itself was also attempting to do.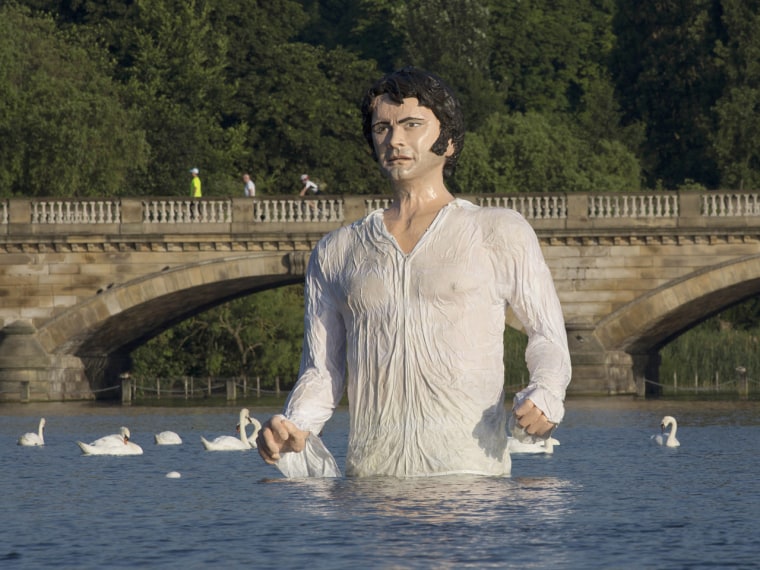 "Metropolitan," 1990
Whit Stillman's debut film, about young and privileged preppies in Manhattan, is a loose adaptation of "Mansfield Park," in both themes about society and manners, and the unrequited love between the main characters. Audrey is a Jane Austen acolyte and a Fanny Price-type, coming from the "wrong" neighborhood — the Upper West Side, versus the Upper East Side, while Tom is an Edmund Bertram-type, and Serena is Mary Crawford. The social group prefers sordid gossip and games like strip poker and Truth or Dare (which Audrey objects to, much like Fanny objects to the play in "Mansfield Park," but ultimately participates in). Audrey also defends "Mansfield Park." "What's wrong with a novel having a virtuous heroine?" she asks. No Jane Austen fan would object to that.