Nina Simone was a hugely talented, volatile jazz musician and vocalist who influenced artists ranging from Elton John to Kanye West. But since her 2003 death, new audiences haven't really had much of an introduction to the woman whose 1965 cover of "I Put a Spell on You" remains magical even today.
The new biopic "Nina," starring Zoe Saldana as the songstress, is hoping to change all that. The movie, which focuses on her relationship with assistant Clifton Henderson ("Selma's" David Oyelowo), is due out later this year, and TODAY has an exclusive first look at the movie.
As the trailer reveals, there's a lot to contend with from the mercurial Miss Simone. She sings, she plays piano brilliantly, but she drinks, she waves a gun around, and then later becomes involved with black revolutionaries before staging a comeback later in life. (Simone was diagnosed with bipolar disorder in the 1980s.)
MORE: Don't call 11-year-old Joey Alexander a jazz prodigy: 'I just like to be as myself'
"Nina" may be new to audiences but is not precisely a new film; word has been circulating about it since 2005, and in May 2014 the film was shown at the Cannes Film Festival. Last year two documentaries were released about Simone's life, with one, "What Happened Miss Simone?" being nominated for an Academy Award for best documentary feature.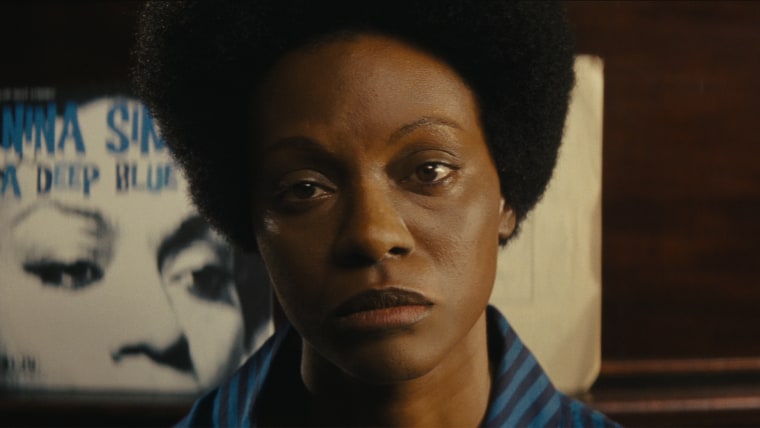 Those who know Simone will undoubtedly delight in seeing her tumultuous life given a full Hollywood treatment, but those whose first exposure to her might be through the movie are in for a real treat: Nina Simone is a rich dish of extraordinary talent, and she'll put a spell on you.
MORE: Activist-singer Makeba dies after concert
"Nina" is set to appear in theaters and VOD on April 22.
Follow Randee Dawn on Twitter.