There are not many people who can say that they have an official Barbie doll in their likeness. But Zendaya Coleman, the singer, actress, dancer, and model who often goes just by her first name, is the latest celebrity to receive the rare distinction. And she is rightfully stoked.
The 19-year-old Disney star has even changed her profile picture on Instagram to a headshot of the doll.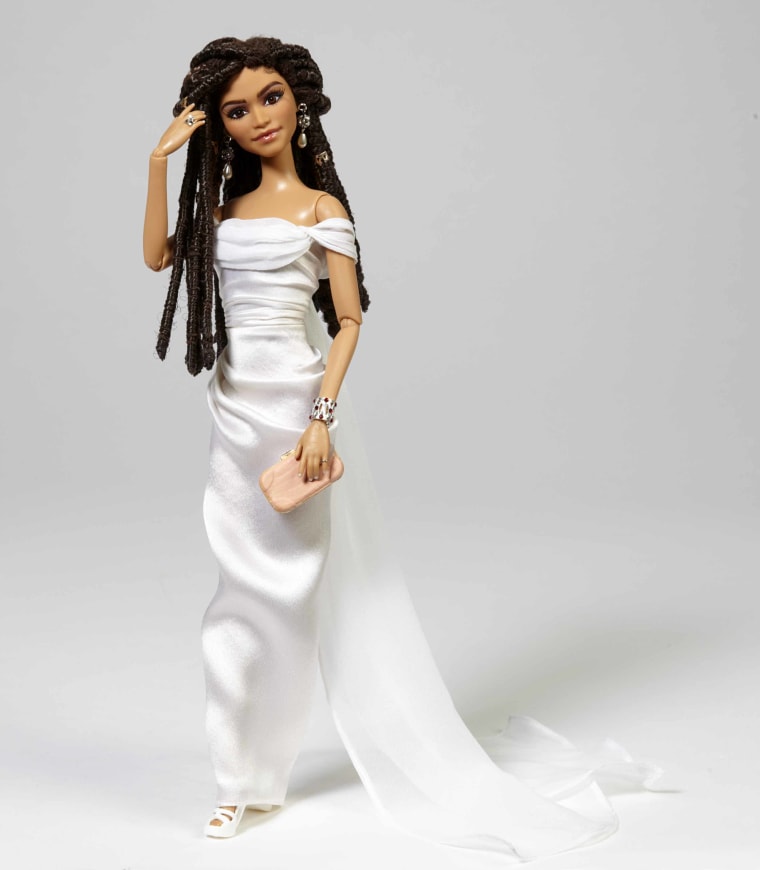 And the resemblance is striking!
"The doll looks exactly like my look," Coleman gushed to Vogue. "Literally down to my pinkie ring."
When creating the doll, Mattel sought to replicate Zendaya's exact appearance on the night of the Oscars; A look for which she made headlines and became a household name.
"Fashion Police" star Giuliana Rancic's comments on the singer's dreadlocks ("I feel like she smells like patchouli oil ... or weed.") have since become infamous.
RELATED: Giuliana Rancic on controversial "Fashion Police" comments
Zendaya promptly took to Instagram to address the racist reference of the remark and point out that many successful people have "locs," a hairstyle that has nothing to do with drugs.
She also said that locs were a symbol of strength and beauty, "almost like a lion's mane."
The thoughtful, articulate response showed wisdom beyond Zendaya's years (she was only 18 at the time), and served as an inspiration for many. Twitter exploded with support and solidarity.
"She's a role model who is focused on standing up for yourself, your culture, and for what you believe in — that's very relevant for girls," Michelle Chidoni, a spokesperson for Mattel told TODAY.com.
RELATED: Zendaya accepts Giuliana Rancic's apology over Oscars hair comments
"She [also] gives a lot of inspiring words to her fans on social media, and she's really grounded," Chidoni added.
Mattel partnered with Zendaya to create the doll that "commemorates that particular red carpet look where she had a moment of confidence that was so positively received," Chidoni said.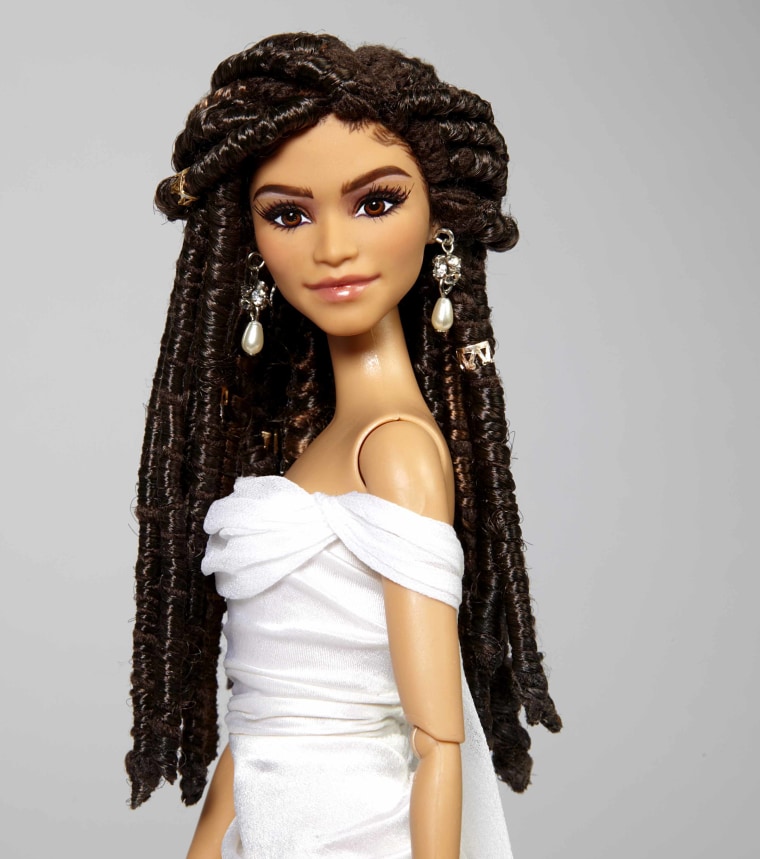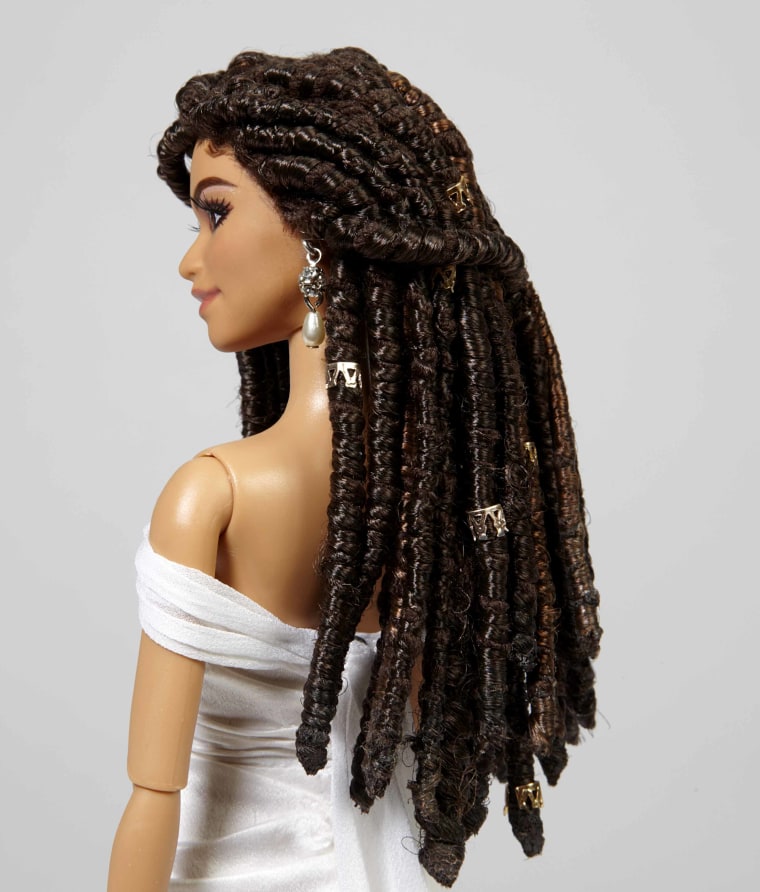 RELATED: From skin color to flat feet, see how Barbie is getting a makeover
Currently there is only one Zendaya Barbie Doll, with the star herself as its owner. But there are plenty of people out there who would love to own their own.
Fans are sharing pics of the doll on social media and asking how and when they can attain their own Zendaya Barbie.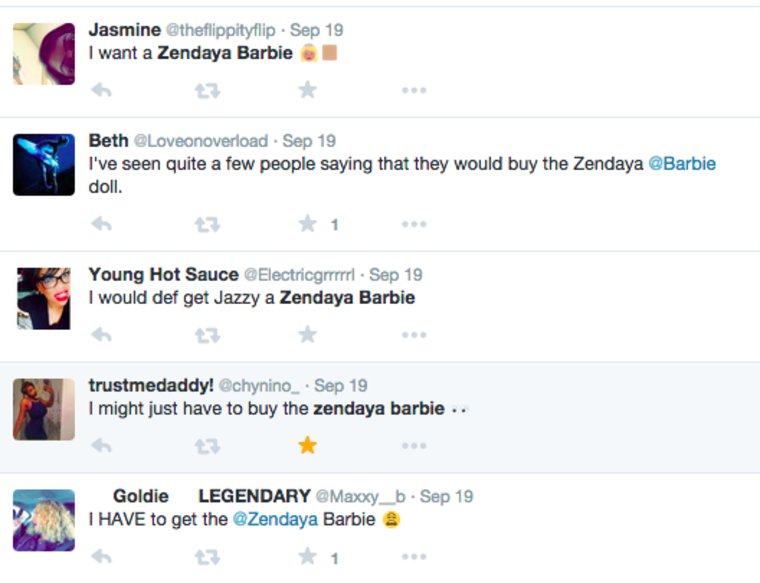 And if enough fans speak up, they just may get their wish.
"We're listening, and though currently there are no plans [to put Zendaya Barbie into mass production], if there is a cry for this doll it is possible you might see her on shelves."
Bear in mind, however, that even if the coveted item becomes available, there'd likely be a long wait.
"It wouldn't be available for at least 18 months," Chidoni confirmed.