Life's a beach if you're Zac Efron: The man who made his mark with "High School Musical" looks to be joining Dwayne "The Rock" Johnson for some sand and surf in the upcoming "Baywatch" movie.
A flurry of twitter activity between the two stars seemed to confirm the casting on Monday, though The Hollywood Reporter said that Efron is only "in negotiations" for the movie, which will put the 1990s TV show about red-suited California lifeguards on the big screen.
The Reporter noted that Efron will play the young, rules-ignoring upstart who pairs with Johnson's experienced lifeguard when their beach is threatened by an oil maven.
MORE: The Rock is starring in 'Baywatch' movie
Sounds a little like the plot of "The Muppets" to us! But no matter: "Baywatch" will have 100 percent more rock-hard abs than that film did.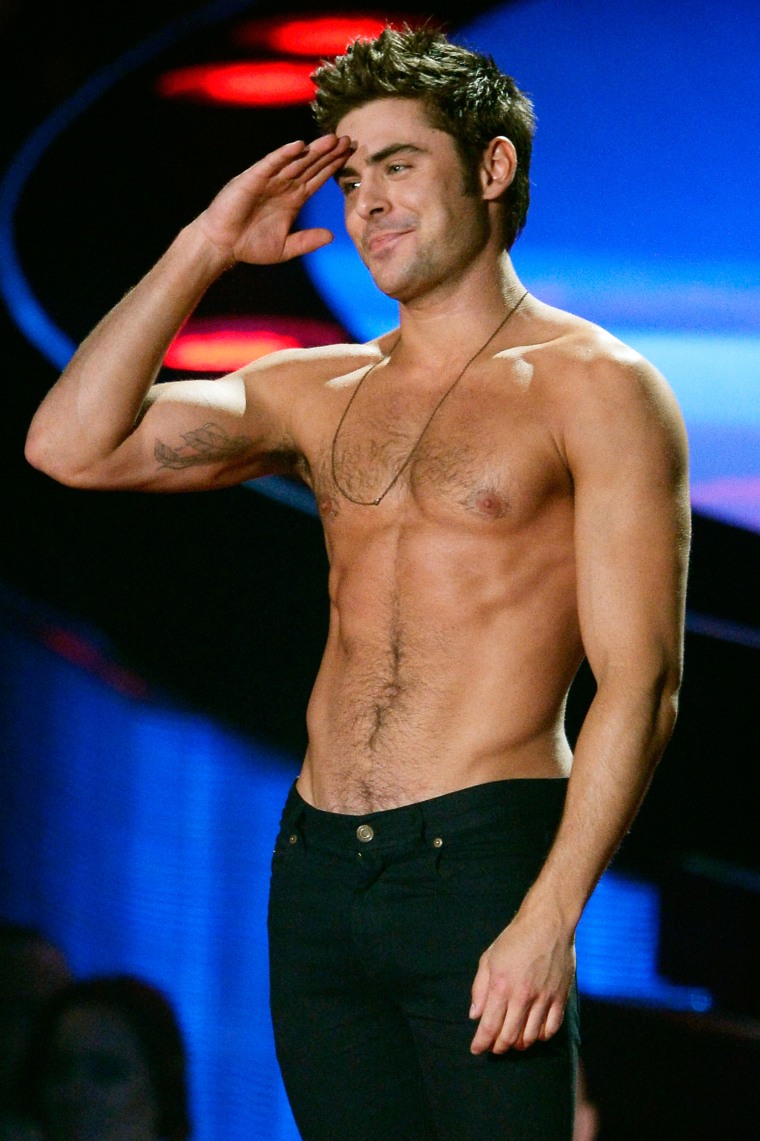 Production is expected to begin early in 2016, and the movie will be out in 2017. Of course, if they're still looking for more cast members, remember that TODAY's Matt Lauer has his one-piece red bathing suit (and wig) ready to go!