Zac Efron has many fans, but two of them are particularly special: his grandparents.
And they have plenty of reason to be proud of their grandson: His new movie, "Baywatch," came out on May 25.
Efron recently posted a photo of his grandparents standing next to a poster for the movie outside a theater in Bend, Oregon.
"This just makes everything even more awesome," he wrote on Instagram. "Love you grandma and grandpa. I love you guys! Can't wait to talk to u after the movie."
We're sure they'll have plenty to say! Efron plays an Olympian turned lifeguard in the movie alongside Dwayne "The Rock" Johnson.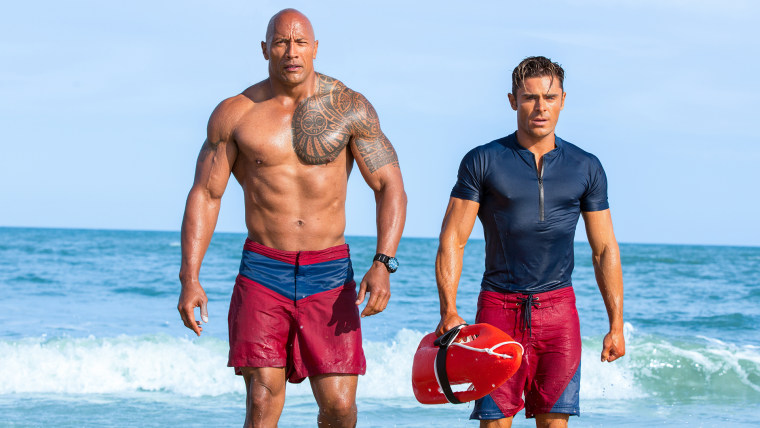 "Baywatch" is based on the '90s TV show of the same name, which starred Pamela Anderson and David Hasselhoff and made the red one-piece swimsuit an unforgettable icon.
In a recent interview with TODAY, Efron opened up about the intense training regimen he launched before the movie, and about how he and Johnson were influenced by the original series.
"(Johnson wanted to) sort of turn it on its ear a bit, make fun of it, amp up the action, make it more relevant to today's audience, and that sounded like an amazing idea," Efron said.
RELATED:
'Baywatch' stars reveal Dwayne Johnson's advice about oiling up and gluing down