When an excited fan broke his phone while trying to capture a video of Zac Efron for social media, the movie star did something pretty A-list: He bought the fan a new one.
Tuesday on Instagram, Ahmed Ture recalled how he'd chased down the actor's car near the set of the movie adaptation of "Baywatch," starring Efron and Dwayne "The Rock" Johnson.
"I ran after his car with no care in the world, did not care [whether] the police stop me or not, my phone fell on the ground and shattered [completely]," wrote Ture, whose Instagram handle is @dopekid_23. "Zac said, 'Dude did [your] phone just break?'"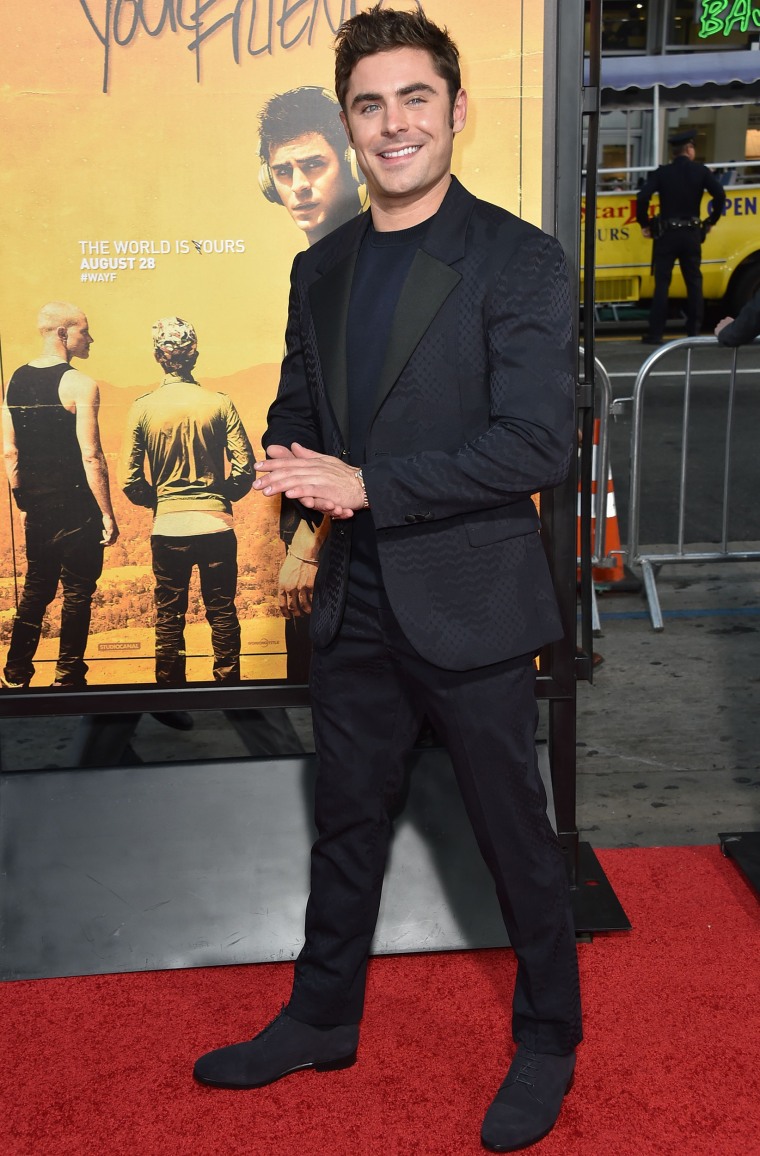 That could have been the end of the story, but Ture wound up thanking the actor for going above and beyond to cheer him up.
"He allowed me to take a video with him," Ture wrote. "He allowed me to come on set to meet him properly. And also bought me a brand new phone. Which was $949.99 retail."
RELATED: Dwayne 'The Rock' Johnson and Zac Efron face off in a tire 'shrugging' contest
Efron and Ture appear in a related video, which includes a joyful expletive recounting that frenetic experience and was posted Tuesday to the fan's Instagram account.
Efron seemed just as happy to work everything out.
"This is what I love about my fans — when they get excited, but @dopekid_23 actually smashed his phone while chasing me for a snapchat — that's dedication so I'ma hook you up with a new phone my brother!" reads Efron's caption, posted beside two images of him and Ture with the fan's busted iPhone. "To all my fans out there holdin it down — love and respect. And be careful with your phones."
Efron's photo with Ture had collected almost a half-million likes within a day of its Tuesday posting.
The good news (and celebrity encounters) didn't end there, either. That same day, Ture also snapped a photo with Efron's "Baywatch" co-star.
"What an honor to meet this guy," Ture wrote on Facebook about his encounter with Johnson. "Brother man is an inspiration to a lot of people. Thank you for the opportunity."
Back on Instragram, Ture commended both celebrities for being "humble," and tried to process everything that had happened to him in the span of just a few hours.
"I can't fathom how things can happen way [too] perfectly in line sometimes," Ture wrote.
Follow TODAY.com writer Chris Serico on Twitter.