Two moms who've dedicated their lives to helping their children battle cancer got a sweet surprise Thursday night when TODAY's own Hoda Kotb and Billy Bush whisked them to a Zac Brown Band concert.
The hosts, with help from the Tomorrow's Children's Fund, arranged for moms Sue Garbe and Kathy Tejada-Rivera to drive in a sleek black limousine to an undisclosed location, which turned out to be an airplane hangar where Hoda and Billy were waiting.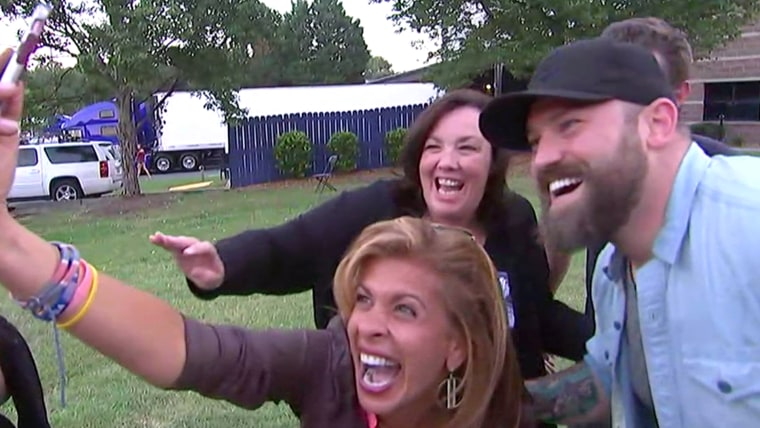 "First of all, we love you," Hoda told the surprised women.
"And we know your story, and we know what you've been through," added Billy.
Hoda explained the women would be treated to a Girls' Night Out filled with dancing, singing — and a quick flight to Charlotte, North Carolina, where the Zac Brown Band would be performing.
Before the concert, Garbe, whose son Scott is healthy after battling leukemia as a teen, and Tejada-Rivera, whose daughter Kaycy is feeling strong enough to attend school after a cancer diagnosis last year, met with the Grammy-wining band and were given all-access backstage passes.
During the concert, bandleader Brown had a surprise of his own when he walked onstage holding hands with Brianna Shirley, a blind teenager who proceeded to belt out the band's emotional hit song "Colder Weather," as she's done occasionally in the past.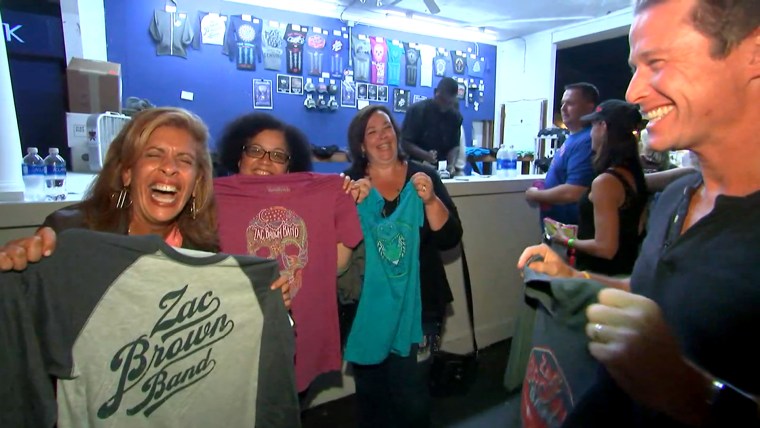 RELATED: Twisted Sister rock anthem remade to help kids with cancer
The teen wowed the audience — including Hoda and Billy.
"When we walked off the stage, we both kind of walked to the side to meet her and hugged her, and the tears just came down," Billy said, noting that Shirley was crying too.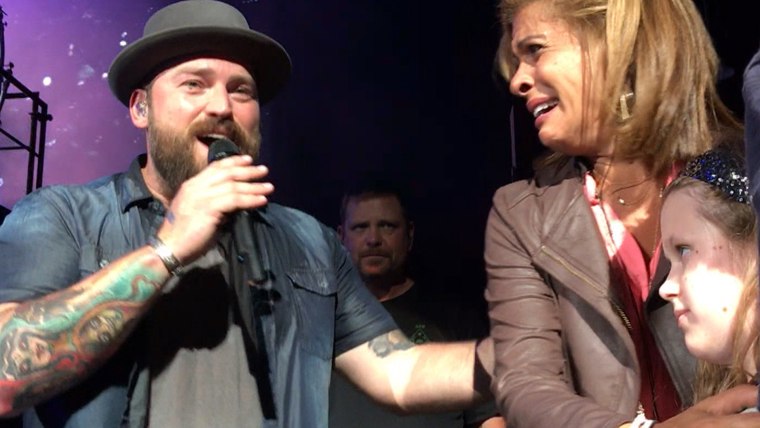 "She felt the crowd," Hoda said. "She felt everyone around her."
Sounds like an amazing night of music and memories!