When Kid Rock visited TODAY on Tuesday morning, the 44-year-old musician — whose son, Bobby Ritchie Jr., recently welcomed a daughter — discussed his newly-minted grandpa status.
"It keeps my redneck street credentials intact," he joked, later proclaiming himself a "grandrebel."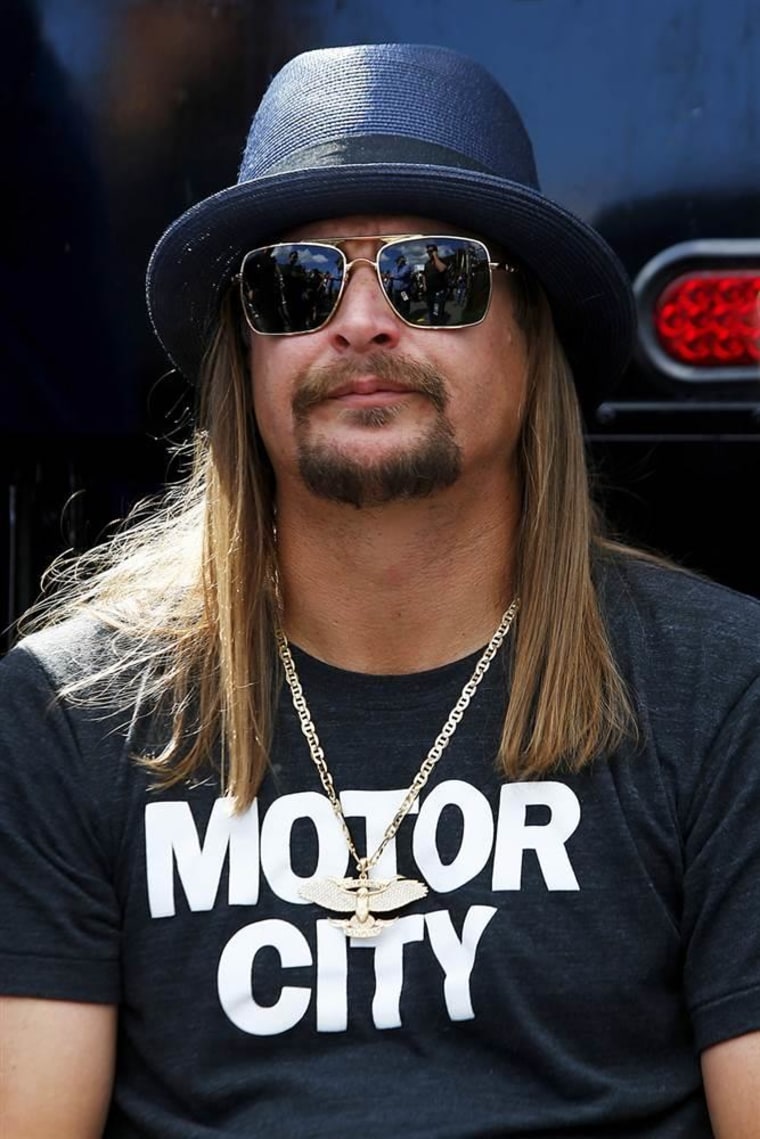 "Mama" June Shannon: 32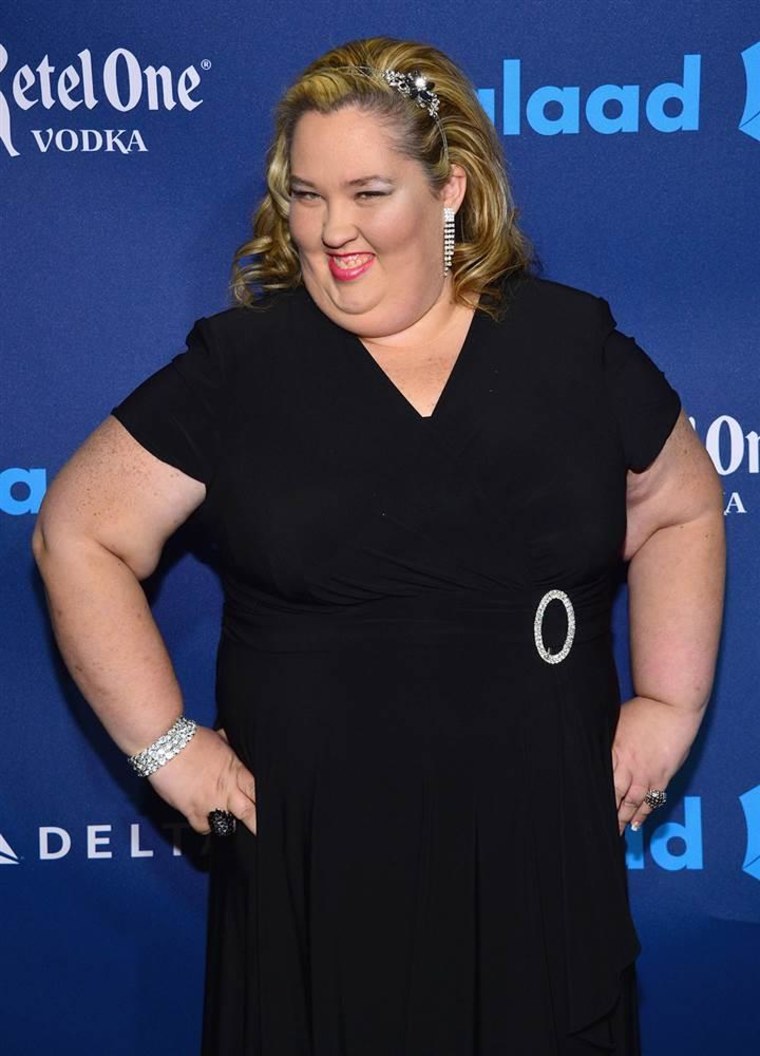 The "Here Comes Honey Boo Boo" star became a grandmother in 2012 when her oldest daughter, Anna "Chickadee" Shannon, then 18, welcomed daughter Kaitlyn.
"Sometimes my mama gives me pointers," Anna told People not long after Kaitlyn's birth.
Whoopi Goldberg: 34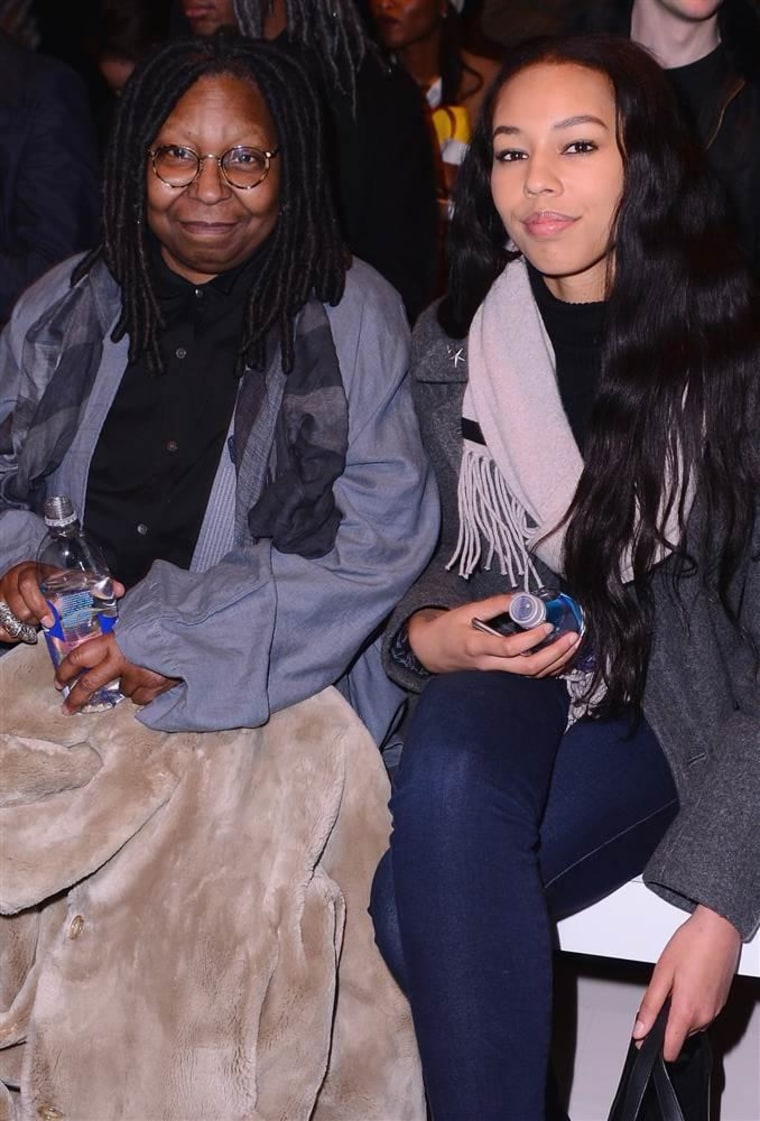 Whoopi Goldberg and granddaughter Jerzey Dean attend a fashion show on February 15.
It was on Goldberg's 34th birthday in 1989 that her daughter, Alex Martin, welcomed her first child, Amarah Skye. In 2014, Goldberg revealed on "The View" that Amarah had given birth to a baby girl of her own.
"I have a crazy announcement. I am proud to tell you all and introduce you to the newest addition to my family. This is my great-granddaughter and she came into the world on Saturday," she said, showing a picture of the newborn.
CeeLo Green: 35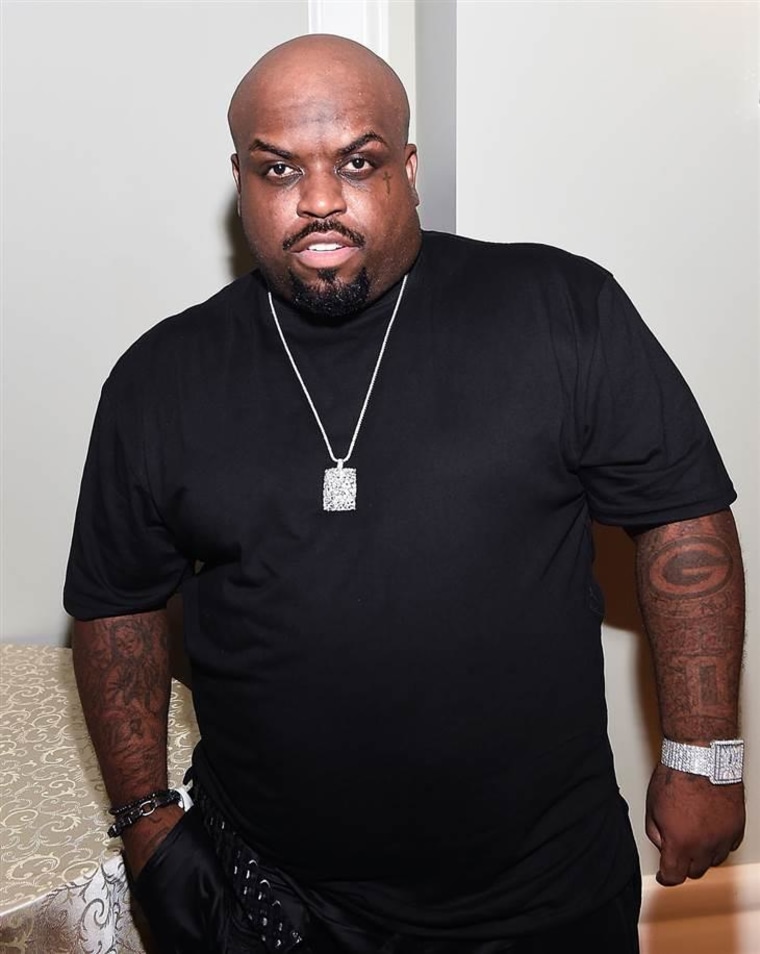 In 2010, the singer announced that his 20-year-old stepdaughter, Sierra, had given birth to a son.
"It's a real tingly feeling to have someone recognize you so young as their own," he told CNN in 2011. "I'm 'Papa' to him. He knows I belong to him in that way, so that's sweet."
CeeLo added that the baby boy was even starting to learn his songs. "From what I hear, he sung a little bit of 'Forget You' in the back seat. It's out of tune, of course, but it's cute," he said.
Brett Favre: 40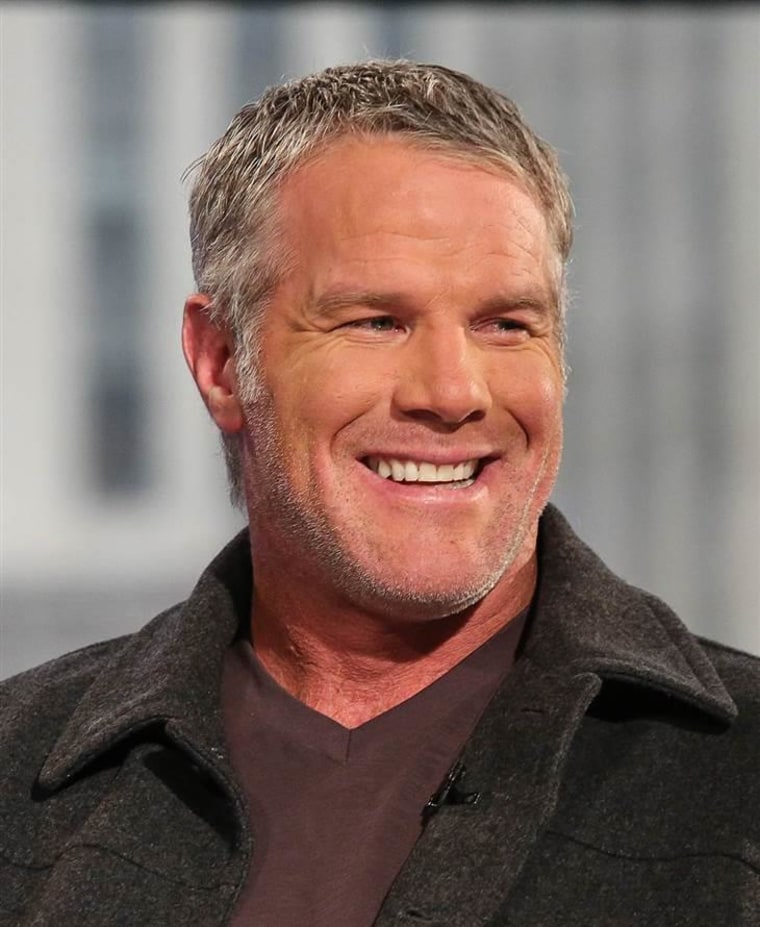 The NFL star became a grandpa in 2010 when his 21-year-old daughter Brittany welcomed a son. "Deanna and I are very proud to welcome our grandchild, Parker Brett, to the Favre family," he announced on his website at the time.
Michelle and Jim Bob Duggar: 43 and 44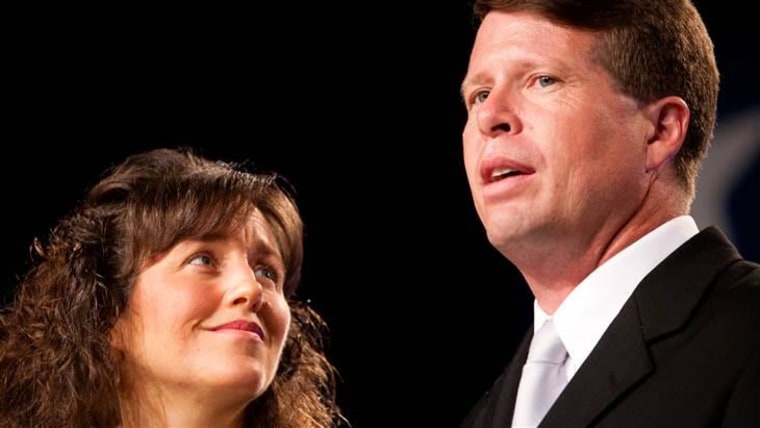 The "19 Kids and Counting" stars are now expecting their fourth grandchild, having welcomed their first — son Josh's daughter Mackynzie — in 2009.
"It is the most wonderful thing. I've heard people say it's great. Now I know what they were talking about," Michelle told TODAY in 2012. "Having these grandchildren is such a joy. They are precious, and it is such a sweet relationship."
Sarah Palin: 44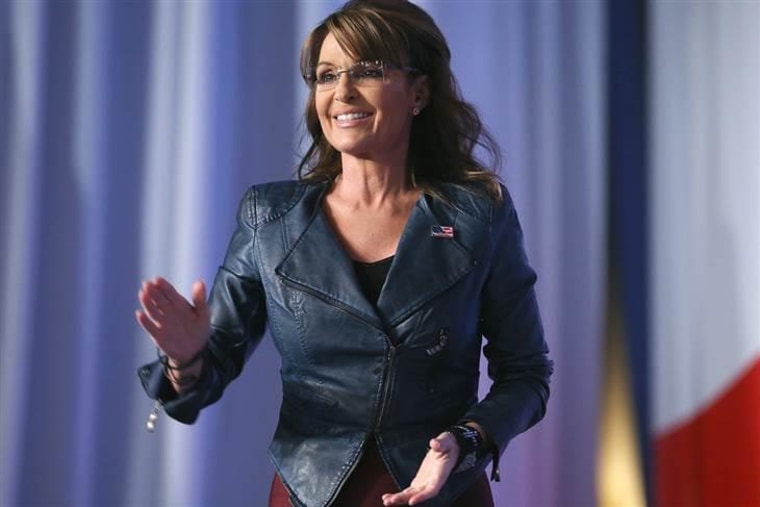 The former Alaska governor and one-time vice presidential candidate became a grandmother in 2008 when daughter Bristol gave birth to baby boy Tripp. "We are over the moon with the arrival of this healthy, beautiful baby," Palin said in a statement at the time.
NeNe Leakes: 44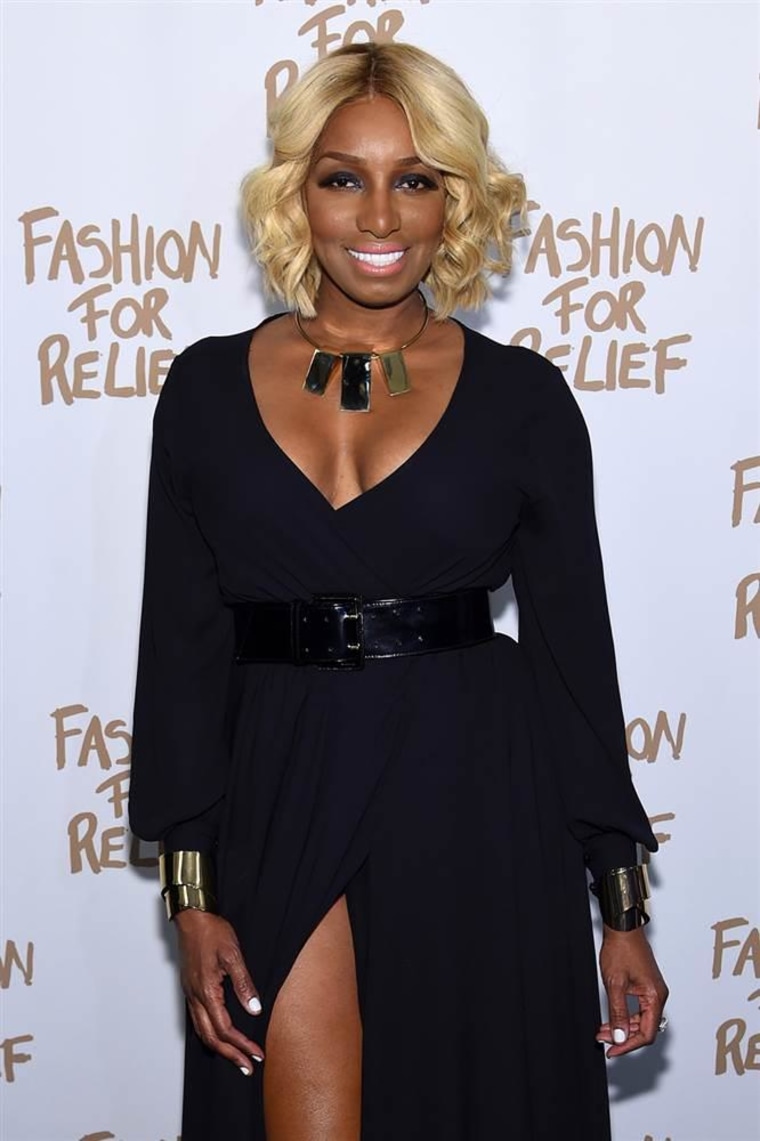 In 2012, the "Real Housewives of Atlanta" star proudly introduced baby Bri'asia, the daughter of her son Bryson, then 22. "I always wanted to have a girl, and now I have one! She's just adorable," she told In Touch. "Forty is the new 30. I'm a sassy, fashion-forward grandma!"
Priscilla Presley: 44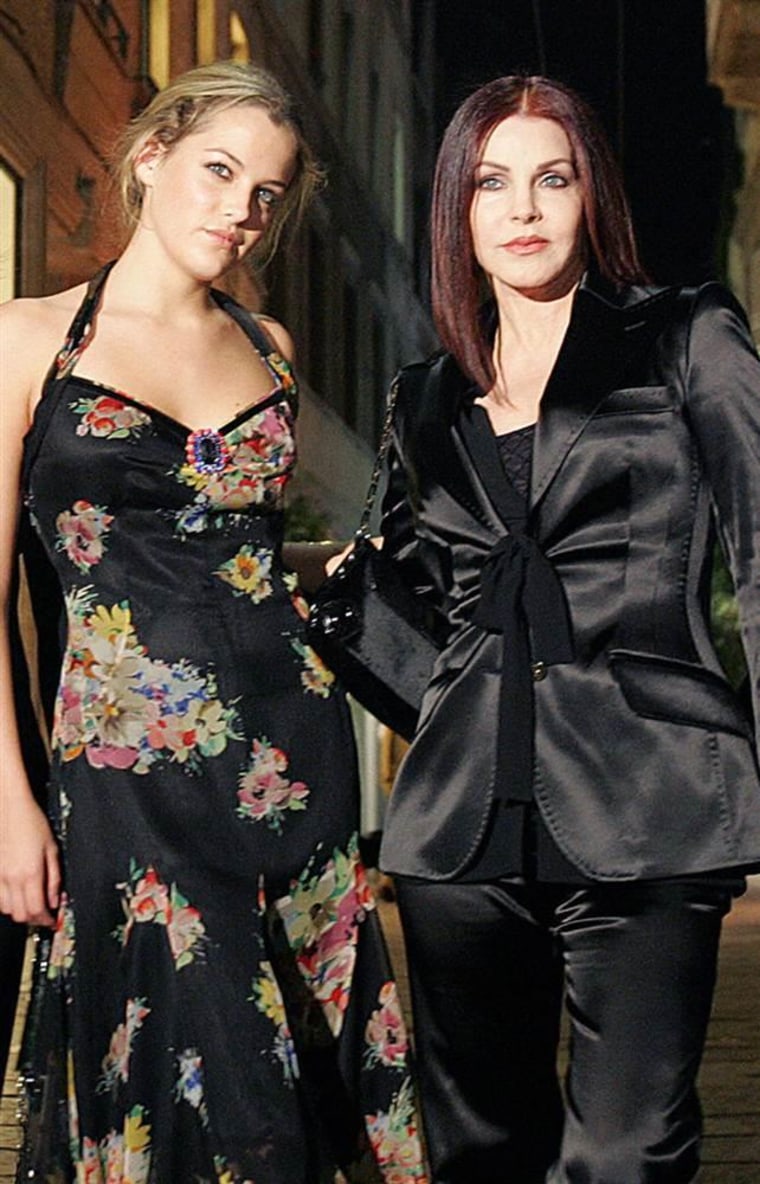 Elvis Presley's ex-wife first became a grandmother when daughter Lisa Marie had daughter Riley Keough in 1989. Last year, she told The Huffington Post that she loved being a grandma to Lisa Marie's youngest children, twins Finley and Harper, who were born in 2008.
"Those little babies are just absolutely a joy," she said. "I would rather be with them than go to any movie or on any outing whatsoever. They are the most entertaining little beings. Never a dull moment."
Watch the rest of Kid Rock's interview to find out what else the young grandpa had to say!
This article was originally published Feb. 25, 2015 at 5:25 p.m. ET.