When it comes to pop stars' breakup songs, few, if any, have generated as much speculation as Carly Simon's "You're So Vain." Fans have wondered which ex the singer-songwriter wrote her 1972 hit about, and she finally offered some clarity earlier this week when she revealed that the second verse is about actor Warren Beatty, though other parts of the song are about still-unknown fellas.
Many other artists, however, aren't so cagey when it comes to the subject of their splitsville tracks. From Alanis to Adele, here are 10 songs where celebs have turned their relationship drama into massive hits.
Justin Timberlake, "Cry Me a River"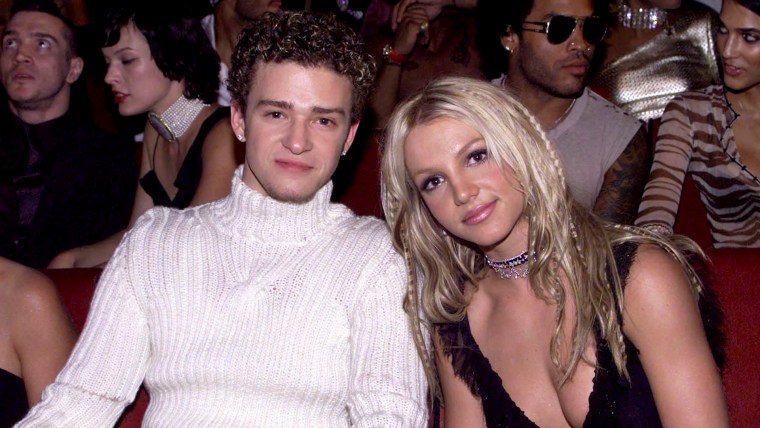 It's been a long time since Justin Timberlake and Britney Spears were the "it" celebrity couple. Both have since moved on with new relationships, some successful and some not so much, and became parents, but JT's 2002 single "Cry Me a River" still lingers. He never explicitly said it was about their split, but the dark music video, in which a despondent Timberlake basically stalks a Britney lookalike, all but confirmed it.
Adele, "Someone Like You"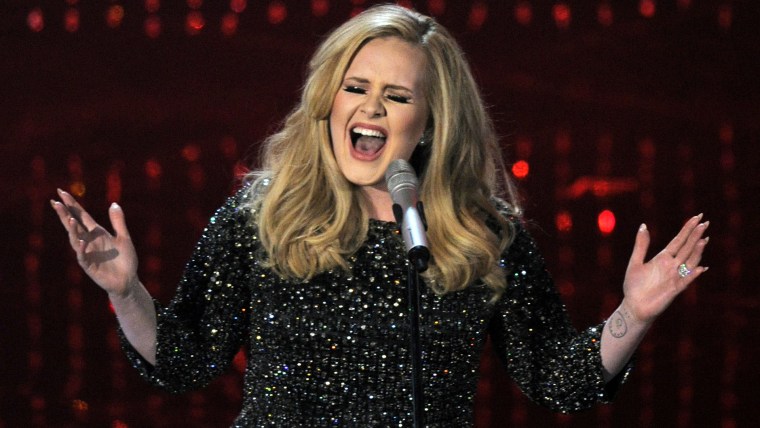 Talk about channeling anger. Adele's multi-platinum, multi-Grammy-winning "21" was mostly inspired by a still-unnamed ex who fans refer to as "Mr. 21." We can only imagine that dude had to stop listening to the radio, watching TV and avoiding any places that played music to avoid hearing about his shortcomings for the past few years.
Taylor Swift, "Dear John"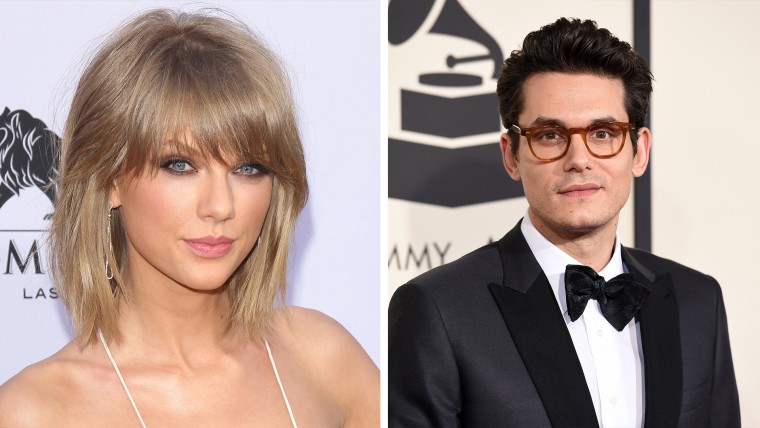 It's hard to choose just one Swift song about an ex-boyfriend, but we'll go with this 2010 "Speak Now" track because it concerns another serial celeb-dating musician, John Mayer. "Dear John, I see it all now it was wrong/Don't you think 19's too young to be played by your dark twisted games when I loved you so?" she sang after they briefly dated. After telling Rolling Stone that he was "really humiliated" by the track, he released "Paper Doll," with its refrain of "'Cause you're like 22 girls in one/And none of them know what they're runnin' from." He's never confirmed nor denied that it's about Taylor.
Alanis Morissette, "You Oughta Know"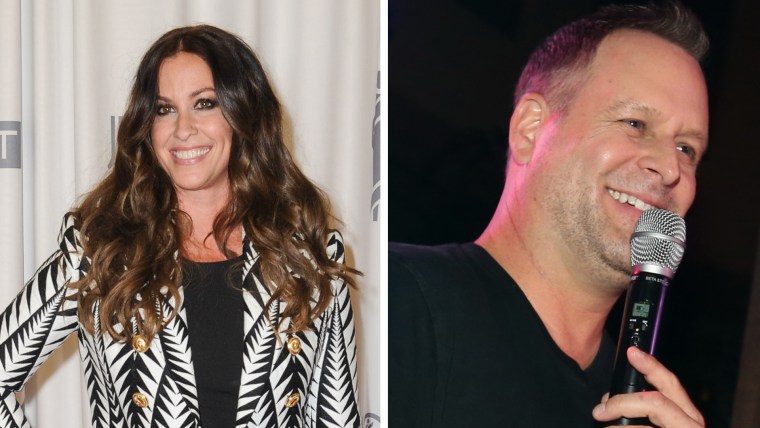 Morissette hit the big time with this 1995 single and two years later "Full House"'s Uncle Joey himself, actor Dave Coulier, said that the lyrics were about him. Considering some of the lyrics, it's still weird to hear about.
Miley Cyrus, "7 Things"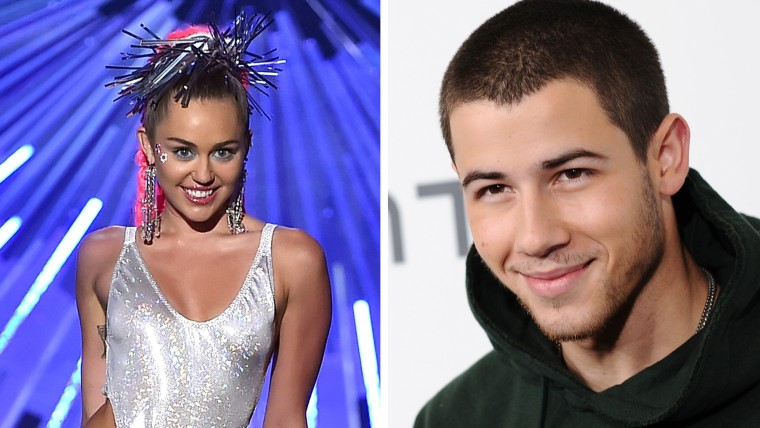 Before shedding her teen pop star image — and occasionally her clothes — Miley was "Hannah Montana," and dated the similarly seemingly chaste Nick Jonas for a couple of years. After they broke up, she listed off his seven biggest faults in this 2008 single, then wore his diabetes dog-tag necklace in its video. Cold.
Katy Perry, "Wide Awake"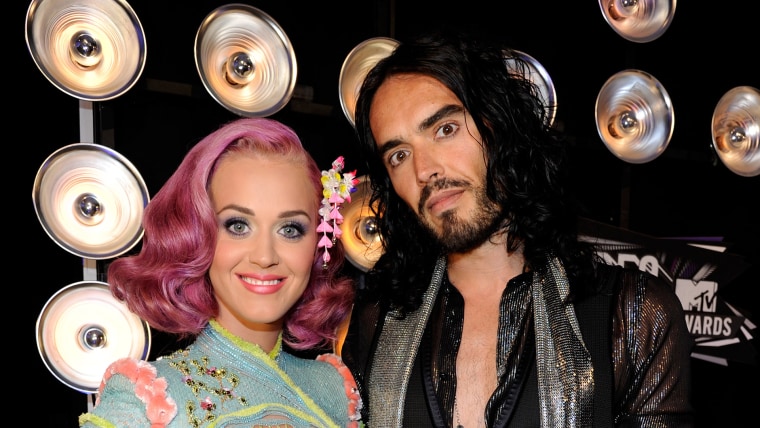 Perry and comedian Russell Brand went from dating to getting divorced in a little over two years, so it's easy to see why she'd soon after write a song with this chorus: "Falling from cloud nine/Crashing from the high/I'm letting go tonight."
Selena Gomez, "The Heart Wants What It Wants"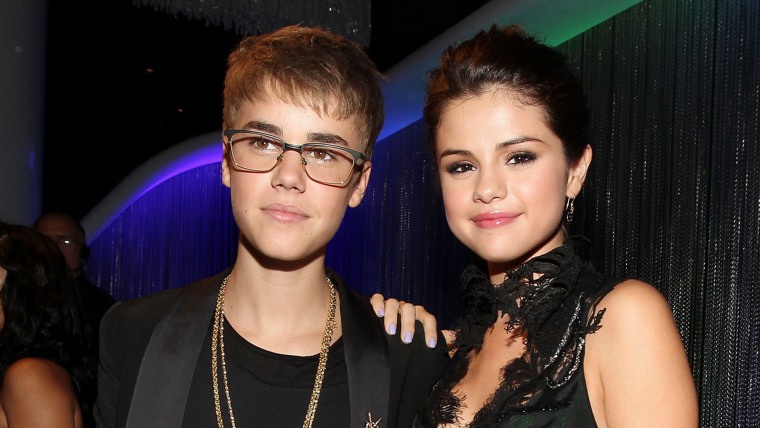 It's hard to pinpoint exactly when Selena and Justin Bieber broke up for good, but the lyrics "This is a modern fairytale/No happy endings" suggest the split had been a while in the making, though many other lines in the song show she was conflicted about it. The November 2014 release came after many of his legal troubles, including a DUI arrest and vandalism charges for egging a neighbor's house.
Justin Bieber, "What Do You Mean?"
In 2015, Bieber admitted that three of the songs on his fourth album, "Purpose," were about Gomez, including "What Do You Mean?" which seemingly accuses her of having mood swings. It's pretty clear in the lyrics: "When you don't want me to move/But you tell me to go," and "First you wanna go to the left then you want to turn right/Wanna argue all day make love all night."
Fleetwood Mac, "Go Your Own Way"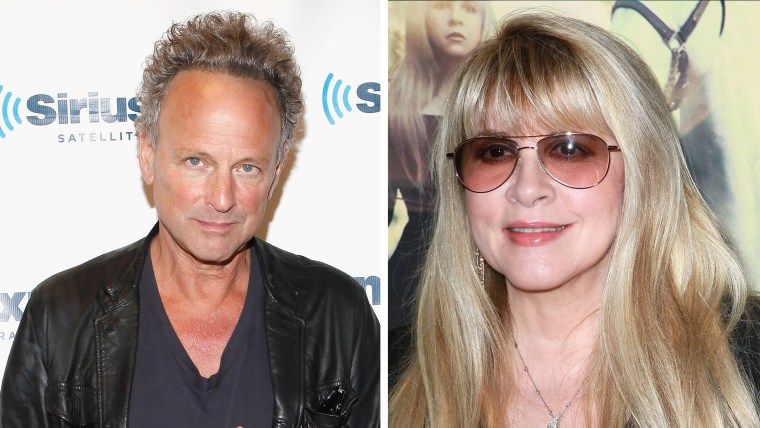 While Fleetwood Mac were working on their most successful record, "Rumours," singer Stevie Nicks and vocalist/guitarist Lindsey Buckingham were dealing with their breakup (bandmates John and Christine McVie had also recently called it quits, and founding drummer Mick Fleetwood was in the midst of a divorce). Amid all this drama, the band managed to pull off its best work, with the lead single being "Go Your Own Way," a kiss-off anthem written by Buckingham. The most vicious line? "Packing up, shacking up's all you wanna do." Nicks said she asked him to take that lyric out because it wasn't true, but he refused. It became the group's first Top 10 Billboard hit.
Robin Thicke, "Get Her Back"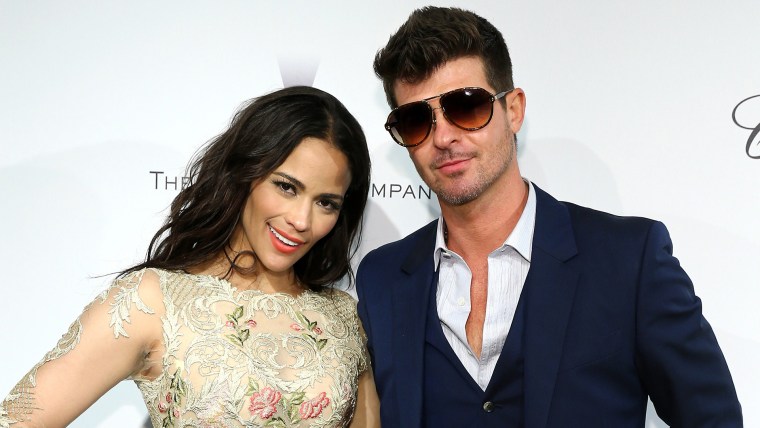 For a while, things seemed to be going so well for Robin Thicke, especially with the success of "Blurred Lines." But then came controversies about sexist lyrics, twerking with Miley Cyrus, ripping off Marvin Gaye, drinking too much, etc. Amid accusations of his infidelity, he and his wife of nine years, actress Paula Patton, separated. Instead of keeping their estrangement private, Thicke dedicated his concerts to her and then composed Paula, a "will you take me back?" album. The lead single, "Get Her Back," peaked at No. 82 on the Billboard Hot 100 and the couple divorced.
RELATED: Carly Simon: Second verse of 'You're So Vain' is about Warren Beatty