Tracy Turnblad discovers "the dream of a lifetime" in a new promo for NBC's "Hairspray Live!" and for fans of the beloved musical, the trailer itself is the dream of the year.
The network announced that the '60s song-and-dance (and more) story would be the next production to get the "Live!" treatment back in January, and those who've eagerly anticipated it since then can now see the cast — including stars Ariana Grande, Derek Hough, Jennifer Hudson, Martin Short, Harvey Fierstein and leading lady Maddie Baillio — performing.
RELATED: Watch 'Hairspray' star find out she got the role of Tracy Turnblad
In the clip, Tracy discovers her TV-dancing-show dream is just an audition away.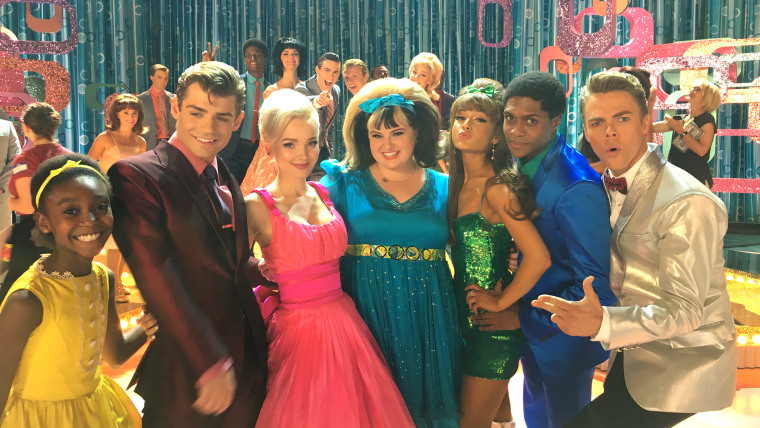 Footage of the colorful dance-off rolls as a cast recording of the show's finale song "You Can't Stop the Beat" blasts.
RELATED: The first 'Hairspray Live!' cast photo is here — and it's fabulous!
"This is America, babe! You've got to think big to be big," Short, who plays the part of Tracy's dad, cheers.
As for mom Edna — played by Fierstein, who earned a Tony for his stage portrayal of the same character — she simply deadpans, "Being big is not the problem."
If that clip leaves you wanting more, you don't have to wait long. "Hairspray Live!" airs Wednesday, Dec. 7, at 8 p.m. ET on NBC.
Follow Ree Hines on Twitter.