/ Source: The Associated Press
The Ying Yang Twins bring their brand of hip-hop fun, and redemption, to fans in "United State of Atlanta" and George Strait keeps it down-home and straight-up country in this week's releases.
"United State of Atlanta," Ying Yang TwinsIf nothing else, the Ying Yang Twins latest album, "United State of Atlanta," serves as a welcome antidote to the sugary sellout sounds of the Black Eyed Peas and the like. Crunk style pros D-Roc and Kaine keep it gritty with lurid tales about women struggling to quit the strip club and fellows waiting in the wings to scoop them up for a raucous night on the town.
That's not to say this release is without a heart. In between the shoot-em-up plot lines, there's a hardened heart still beating here.
"Long Time" has a nice gospel-infused theme. It's about repenting for living a life too close to the edge. The refrain "Me and the Lord's been friends for a mighty long time" is well-sung, well-intentioned and memorable.
But then it's quickly back into a party mode for Atlanta's hot rap duo. Slick production from the ColliPark Music crew makes tracks like "The Walk" glisten. You can't deny an uptempo dance rap song with a classic passage imploring the listener to move to the right-left-front-back and finally, "Take some baby steps/ Now take some baby steps!" That's worth the price of a bloated club admission right there.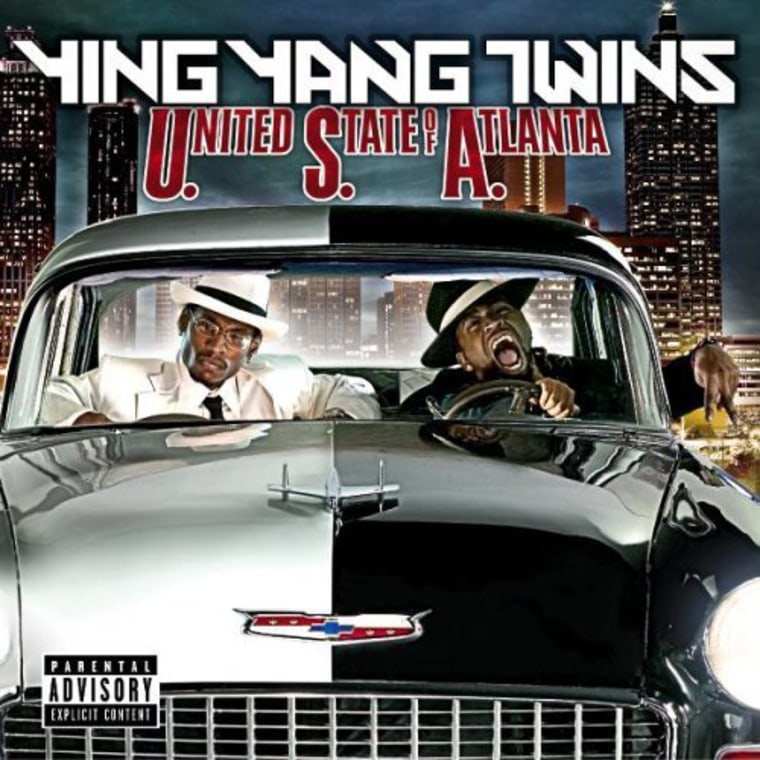 Setting aside a few oversexed tracks and their hackneyed skit interludes, this is solid listening that lives up to every bit of its parental advisory sticker.
There's also a cool song called "23 Hr. Lock Down" that serves as a cautionary tale about breaking the law and paying the price. Ying Yang offers a glimpse of life behind prison bars that comes off like a rap version of the documentary "Scared Straight."
You'll come away vowing to keep your nose clean — because the Ying Yang Twins say so.— Ron Harris
"Somewhere Down In Texas," George StraitWhile country trends (most of them regrettable) come and go, George Strait has varied little from the buttoned-down traditionalism that's earned him more than 30 No. 1 hits, including "Does Fort Worth Ever Cross Your Mind" and "The Chair."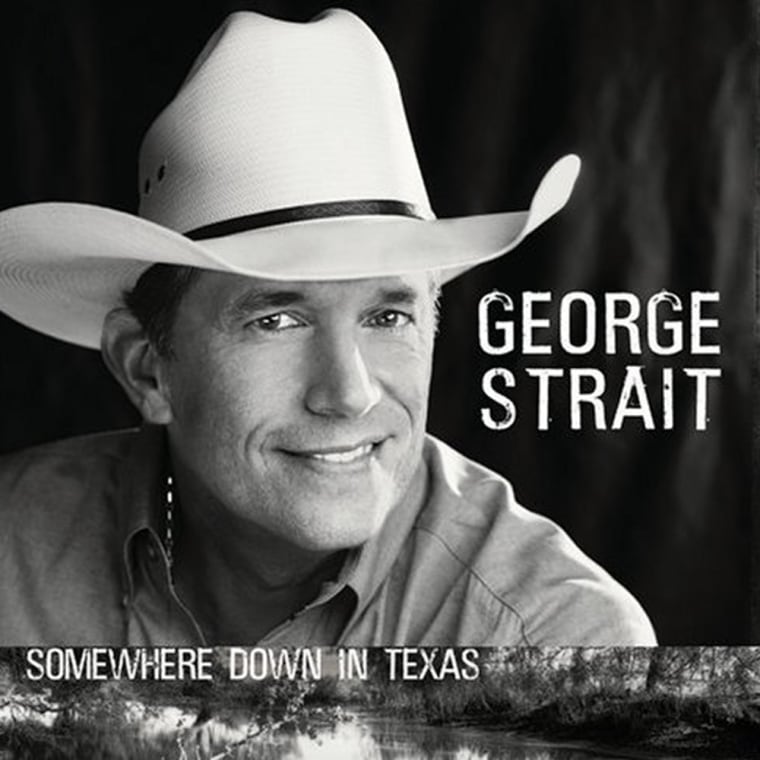 Strait's latest, "Somewhere Down In Texas," won't change that. On weepers like the Lee Ann Womack duet "Good News, Bad News," his unaffected tenor allows stock lines like "But I'm in love with you/ With all my heart" to land without so much as a smirk. Other songs, such as "If the Whole World Was a Honky Tonk," feature twin fiddles and more imaginative rhymes ("We'd tell our troubles to the bar/ Over cryin' steel guitars).
Coming at a time when country seems self-consciously hip, "Somewhere Down In Texas" keeps things on the straight and narrow.— Paul V. Griffith
"Pages," Bering StraitIt would be a challenge to find an album that explores as many musical stles as Bering Strait visits in 11 tracks on "Pages."
The six young Russians, who made the unlikely transition from classical training to bluegrass and country in Nashville, touch on all three genres, and then some.
Their second album on Universal South opens with a haunting chant "Safe in My Lover's Arms" written and anchored by sometimes-backup vocalist and keyboard player Lydia Salnikova, who also fronts the more country-toned tracks.
Lead vocalist Natasha Borzilova takes over on the folk song "Oy, Moroz-Moroz" with its delightful Russian harmonies. That's followed with the dobro-intensive instrumental "From Ankara to Izmir" written, produced and performed, not surprisingly, by Union Station's dobro wizard Jerry Douglas. The other 10 tracks on the album are produced by two-time Grammy award winner Carl Jackson.
Four songs into the album, Salnikova and the band explore some blues with "Long Time Comin'." On the fifth track, they finally get into traditional country with a weepy steel and fiddle on "Just Imagine." The title track, "Pages," is Borzilova's; she gets folksy with bluegrass overtones.
Just when it seems the surprises are over, Borzilova and the band come along with a perfect cover of Fleetwood Mac's "You Make Lovin' Fun," featuring a dobro riff Mick Fleetwood probably wishes he had thought of.
The album wraps up with a couple of nice ballads, a rocker and a finale that flirts with disco.
If you haven't heard them yet, these young Russians are most definitely worth a listen.— Tom Gardner
"One Step Closer," The String Cheese IncidentThe String Cheese Incident's "One Step Closer" is a giant leap forward.
Recorded in a private studio at a friend's home in the mountains of Colorado, the album features the band unwaveringly in sync — a quality not often found on albums from bands who are immensely successful in their live performances. Too often, they fall flat when attempting to conjure the same electricity in the studio.
Not with the String Cheese boys. The jam band of aging hippies has reached deep into well of bluegrass-infused rock and pulled out a formula for songs that rely on memorable hooks and abbreviated improvisation to carry them.
The process of making the album must have been important to the band, too. The first 50,000 copies of the album include a 30-minute DVD called "The Big Compromise" that details making of the album in a never-before-seen look at the band's inner workings.
But even if you don't care about that, "One Step Closer" is the kind of album that you can put on, sit back, and let it do the work for you. It's refreshingly comfortable that way.— Ryan Lenz
"The Art of Virtue," Adrienne Young & Little Sadie
Adrienne Young reinvents traditional fiddle tunes, the Grateful Dead, the writings of Benjamin Franklin and the meaning of morality and faith on her outstanding second release, "The Art of Virtue." Its a stellar mix, a new kind of old-time music for the 21st century.
It doesnt hurt that she's got Nashville's No. 1 secret weapon, Will Kimbrough, lending a hand as he did on her fine debut album, "Plow to the End of the Row." But this is Young's vision come to life, whether she's performing the Dead's "Brokedown Palace," the gospel standard "Farther Along" or one of the many original songs that appear on "The Art of Virtue."
Its those original songs that really set Young apart. Plenty of people do a wonderful job of crossing musical boundaries. But Young manages to tackle difficult subjects (war, God, politics and SUVs among them) in her lyrics without ever turning off the listener. She evokes a simpler, agrarian age without sounding nostalgic. Instead, she looks to that past for ways to reimagine the future. "The Art of Virtue" has the feel of a work that will be meaningful well into that future.— Eric Fidler