/ Source: The Associated Press
This week, get ready to move your feet to the new album by the New York Latin collective Yerba Buena. Also P. Diddy ushers in yet another possible hit band with the young, sweet hip-hoppers of B5. And get into the spirit with the newest gospel CD from Mary, Mary.
Yerba Buena, "Island Life"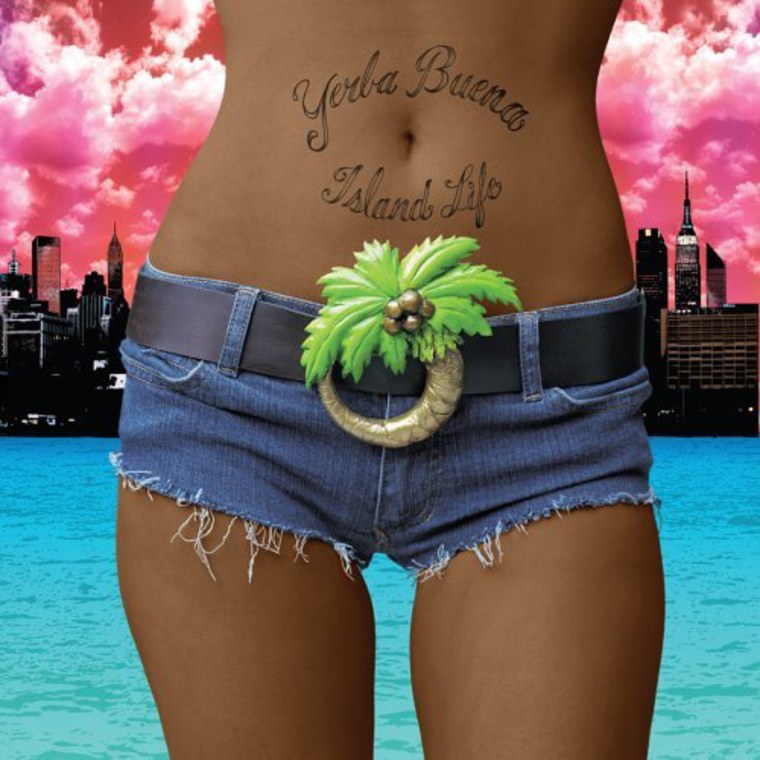 The skyscrapers and concrete that cover Manhattan make it easy to forget that the bustling borough is an island. And considering the influx of Latin immigrants of recent years, life on this island is growing more tropical.
Thus a listen to the second album from Yerba Buena, the eclectic New York-based collective, is like taking a walk through the jungle of Latin sounds echoing across the island these days: salsa, meringue, hip-hop, funk, samba, cumbia, Gypsy, even Middle Eastern flavors like on the fun "Belly Dancer." (The lamenting voice of flamenco singer Diego "El Cigala" on "Corazon Bandolero" is exquisite.)
The group, led by producer and performer Andres Levin (acclaimed for his work with Latin artists such as Aterciopelados, Los Amigos Invisibles, and Carlinhos Brown as well as performers like David Byrne and Tina Turner), is winning fans for its raucous live shows, where musical stars are known to join them on stage. The energy of these concerts comes through strong on "Island Life" as well, making one feel sweaty just by listening.
The bilingual lyrics are sly and funny, such as actor John Leguizamo's slick-talking intro to "Sugar Daddy," or the mantra "two tongues are better than one" on "Bilingual Girl."
Yerba Buena is uniting the polyglot of New York City into a joyful, partying, sexy and smart voice. What could be more American?—Michelle Morgante
B5, "B5"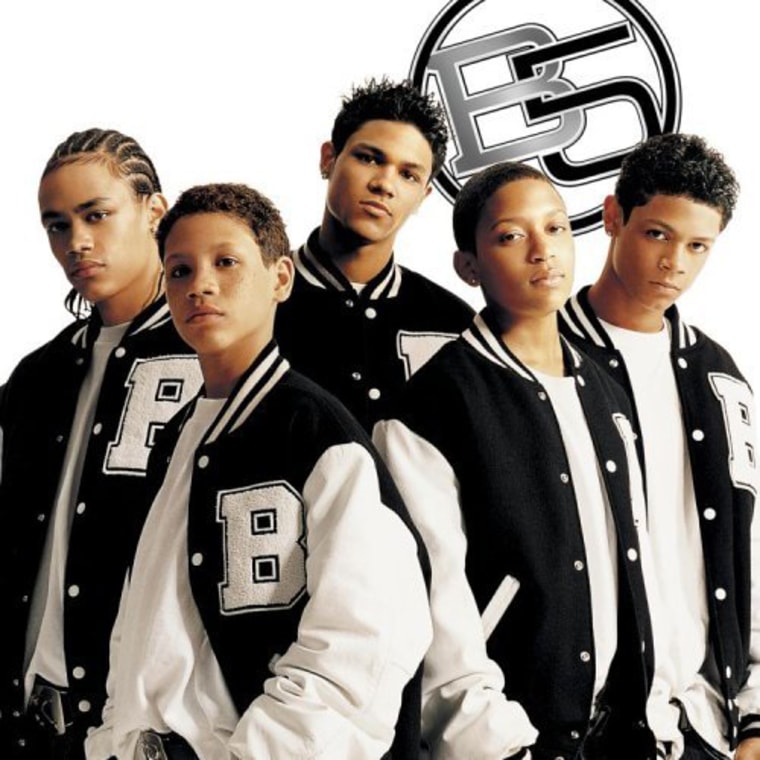 With B2K dismantled, hip-hop music mogul P. Diddy picked the opportune time to debut the newest members of his Bad Boy camp, B5.
With their self-titled debut album, the five sugary sweet brothers from Atlanta seem destined to have teenage girls screaming their names for a long time. The group croons about innocent tales of puppy love and heartbreak, all while making their young female fan base groove.
Heavyweight R&B-pop producer Rodney Jerkins caters to B5 aptly on the classic "All I Do," first recorded by The Jackson 5 and made famous in the 1980s by the teen group Troop. The song has the young group discussing being totally wrapped up in love with a girl. On the cute "Teachers Pet" cut, the siblings divulge their crush for a substitute teacher and willingness to show her they're not too young.
The mid-tempo "Back In Your Arms," which includes a sample from The Jackson 5's "I Wanna Be Where You Are," will certainly have the group's youngest member, 11-year-old Bryan, drawing comparisons to a young Michael Jackson with his ambitious vocals. The group is at their best on the song.
"U Got Me" has the boys surrendering themselves to the girls on an effective feel-good bass beat that's sure to get everyone on the dance floor. Ranging in age from 11 to 18, B5 has the potential to churn out bubble-gum pop hits like 'N Sync, but come across more like a new school Jackson 5 with their harmony and sound. Although banal crooning about getting a girls digits, as heard on "Let Me Know" is to be expected from a group so young, their harmony as a collective unit is above-average.
Dustin, Kelly, Patrick, Carnell and Bryan will have the young ladies and Diddy smiling with this album.—Mark Lelinwalla
Mary Mary, "Mary Mary"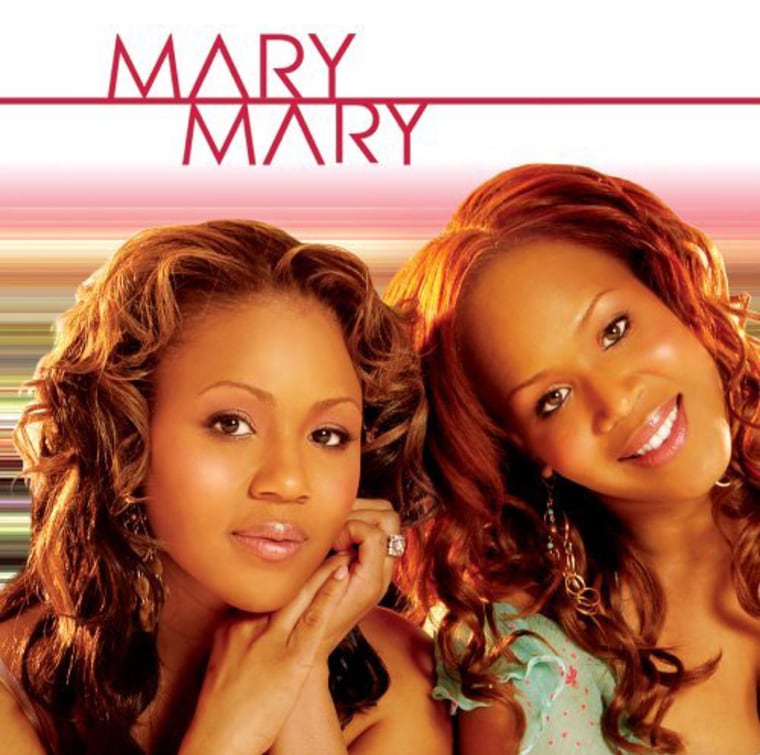 If you listen to contemporary gospel music, chances are you've been bumpin' to Mary Mary's "Heaven" for quite a while now, and rightly so. But groove to listen for isn't even even out yet: "The Real Party," also off their latest self-titled album, has the potential to be a monster crossover hit like their breakthrough song, 2000's "Shackles." In fact, somewhere in between having babies, Erica and Tina Campbell (who take their stage name from Mary Magdalene, and Mary the mother of Jesus) put together quite a few musical gems to minister to your spiritual and auditory needs.
"Love You that Much" encourages the most timid to step out on faith in the name of love. "And I" is a jazzy, meaningful worship song minus the mundane three-chord sing-along structure, and Karyn Briggs' violin work at the end of "What Is This" is full of power. On "Biggest, Greatest Thing," the duo delves into a swing groove that is full of confidence — much like these two women, who are sure to have a long career ahead of them singing the good news.—Aimee Maude Sims