Eight-year-old Nick Santillo got quite the surprise on Monday when Kathie Lee and Hoda arranged for him to meet his hero, WWE champion wrestler John Cena.

Nick has a rare heart defect that has kept him in and out of hospitals since he was an infant, and he will have to work daily to overcome lifelong complications.
Monday was the Make-a-Wish Foundation's World Wish Day, and with the help of Blue Bunny's 100 Wishes campaign, Nick got his wish granted when he shook hands with John and got to hold the wrestler's awesome championship belt.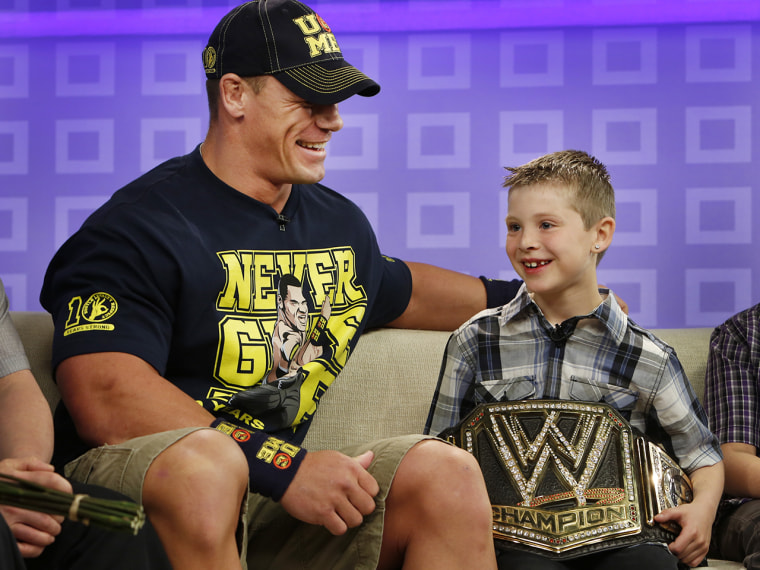 Not only that, but John invited Nick and his family to be his special guest at Monday Night Raw.

"Can we come?" said Hoda, who may have gotten a little misty. Nick, for his part, was adorably speechless.

John encouraged everybody to visit wish.org and get involved by donating air miles, which he'll be doing himself. You can check it out here.
Julieanne Smolinski is a TODAY contributor and Monday Night Raw fan.