Remember "We Built This City" by Starship, the No. 1 hit from 1985? With it's soaring chorus, "We built this city on rock and roll!" Of course you do. But is it really the worst rock song of all time?
GQ magazine thinks so, and a new oral history of how the song got written, recorded — and later reviled — goes "knee-deep in the hoopla" to find out how it got there.
The magazine gathered insight from co-writers, producers, band members and fellow musicians, all of whom have their own take on the tune.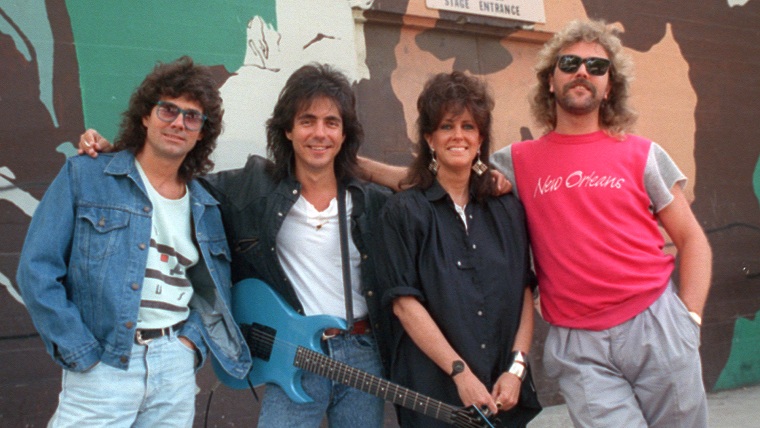 Here's a selection of their memories:
Dennis Lambert (executive producer): "[Singer] Grace Slick was the matriarch of the group, and everyone was focused on making her happy. She gave me very specific marching orders: 'I want to make hits.' She told me she wanted to tour, make a lot of money, and then retire. That's how she put it."
A quick history lesson: Starship was a reinvented offspring of the 1960s band Jefferson Airplane ("White Rabbit"), and Slick was its longtime singer.
By the 1980s, the band had undergone name and personnel changes — becoming Jefferson Starship and then simply Starship — and needed to brighten up its brand. The stage was set for "We Built This City."
Mickey Thomas (singer): "I wasn't exactly a Starship fan — I came out of soul music. There were always different members coming and going, so the band was constantly evolving. I shaved my mustache. We were reinventing ourselves, so I wanted to reinvent my personal look as well. The music itself was a huge gamble."
Grace Slick (singer): "I was such an a------ for a while, I was trying to make up for it by being sober, which I was all during the '80s," she told Vanity Fair in 2012. "So I was trying to make it up to the band by being a good girl."
Told she was going to sing a song called "We Built This City on Rock and Roll," Slick said her reaction was, "Oh, you're sh--- me, that's the worst song ever!"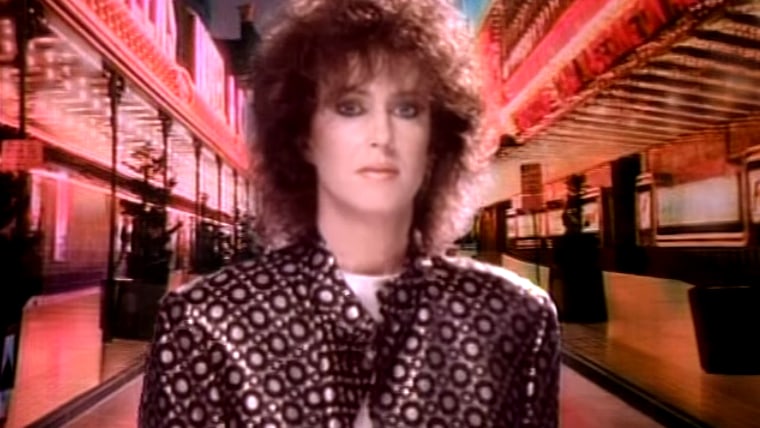 MORE: 'We Built This City' dubbed worst song ever
Bernie Taupin (lyricist, best known for collaborations with Elton John): "The original song was ... a very dark song about how club life in L.A. was being killed off and live acts had no place to go. [Wolf] got a hold of the demo and totally changed it ... If you heard the original demo, you wouldn't even recognize the song."
However, at least a handful of people liked the tune.
Peter Wolf (co-writer/producer): "Journey was recording in the studio next door, and every time I opened the door, their band members were standing outside with their mouths open. 'This is the Starship? It's unbelievable!'"
In the ensuing years, "We Built This City" has been featured in commercials, on TV and in 2011's "The Muppets" and 2012's "Rock of Ages."
And apparently a lot of listeners loved it, sending the song to the top of the Billboard charts.
But since then it's topped (or placed) in critics' lists in publications like Blender and Rolling Stone as one of the worst popular tunes ever recorded.
MORE: Scientists say this is the most feel-good song ever written
In the end, however, let's not forget: It sold a lot of singles and albums (it's certified gold), and is still being remembered (if not always fondly) today.
As Thomas noted to GQ, "Doesn't every band want hits? We certainly did."
Just be careful what you wish for sometimes.
Follow Randee Dawn on Twitter.