Anyone who watched Derek Hough trip the light fantastic on "Dancing With the Stars" knows: The man has got the moves.
But as he once proved while dancing with Jennifer Lopez, even he can make moves that turn into missteps!
As Hough recalled during a visit to TODAY, yes, Lopez did handpick him to be a judge on the new NBC series "World of Dance." But there was some pain on the journey to landing that gig — her pain.
"We were salsa dancing one night," began Hough, "and I dipped her and I stepped on her hair and I pulled her up and ripped hair right out of her head."
Eek!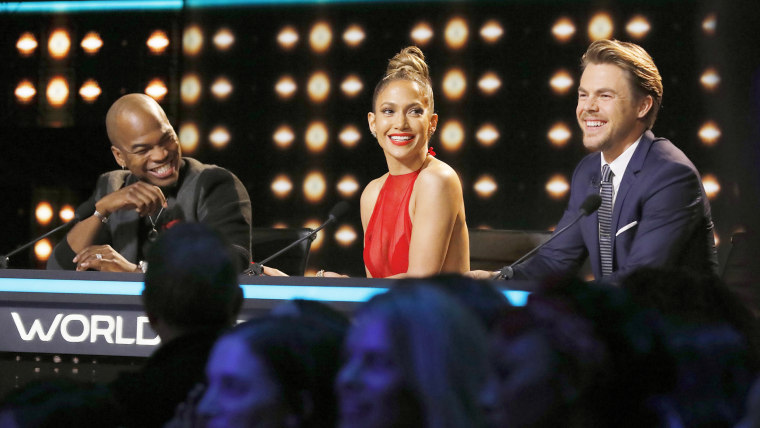 "So it wasn't a cool moment," he added. "It wasn't slick."
Still, clearly Hough is enough of a talent that he was hired to be a judge anyway (Lopez is one of the other judges, and an executive producer of the series). And as he noted, he loves his new place handing out scores and offering up tips to aspiring dancers.
"To sit there and watch this incredible talent ... I'm just like, I'm a big fan," he said. "I'm a teacher, mentor, coach."
And we know at least one of his tips to the up-and-comers is this: Don't tread on your partner's locks!
"World of Dance" airs on NBC on Tuesdays at 10 p.m. ET.
Follow Randee Dawn on Twitter.