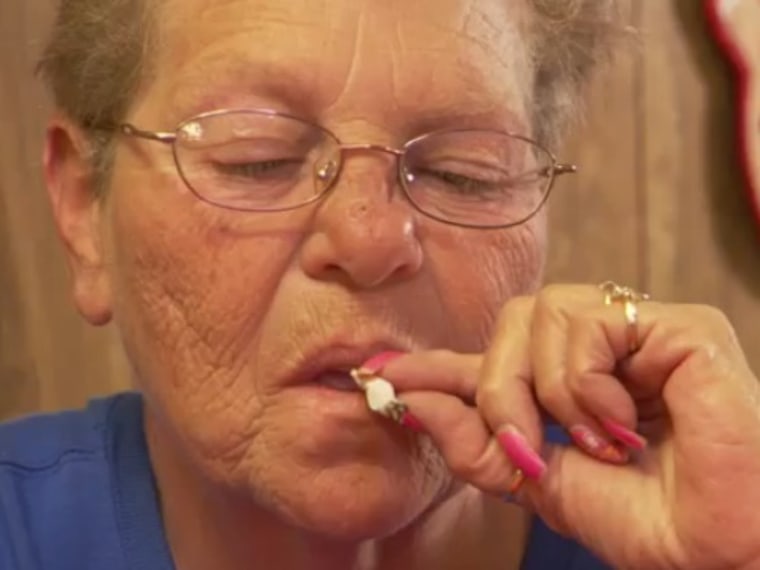 It's that time of year again! Time for gingerbread houses, cookies and ornaments. But for one woman, it's always that time of year, and her ginger-flavored treats go far beyond the usual selection.

Tamera, one of the subjects from TLC's upcoming "My Crazy Obsession" Christmas special, has been collecting gingerbread-themed goodies for 5 years. She enjoys gingerbread décor, dolls and she even eats it at dinnertime. (Gingerbread-sausage casserole … mmm?)
But in a sneak peek that the network has shared exclusively with TODAY, it's her other ginger habits that really stand out.
"I have to buy my ginger at wholesale," Tamera said as she removed the lid on a trash can filled to the brim with the ground spice and started running her hand through it. "That's a lot of ginger, don't you think?"
Indeed. It's actually over 155 pounds of it.
With so much ginger lying around, Tamera has some interesting ideas about how to use it.
"Well, I am a smoker, but I read somewhere that you could smoke ginger as a substitute for tobacco," she said.
So she sun dried some chopped ginger root and rolled her own cigarettes. The experiment — like gingerbread itself — brought a smile to her face.
But just to be safe, don't try that at home!
Next on her list? Bathing in the stuff.
"My Crazy Obsession: Christmas Collection 2" airs Saturday at 9 p.m. on TLC.