Actor Alec Baldwin fired a prop weapon on the set of his film "Rust" that killed the director of photography and left the director injured, the Santa Fe County Sheriff's Office said Thursday evening.
Halyna Hutchins, 42, was taken by helicopter to University of New Mexico Hospital where she was pronounced dead, police said. Her rep declined to comment to TODAY. Director Joel Souza, 48, was taken to Christus St. Vincent Regional Medical Center to receive treatment.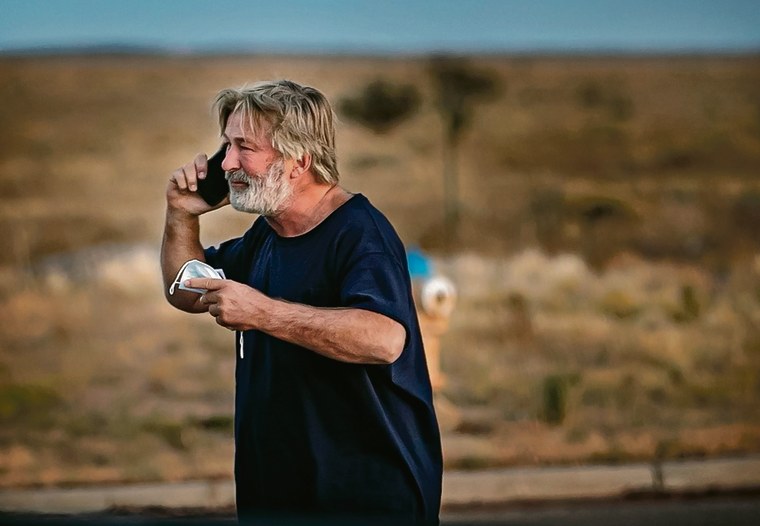 The sheriff's office said in a statement it appeared that a "scene being filmed involved the use of a prop firearm when it was discharged." Officials said Thursday evening they were still speaking with witnesses as part of the investigation and no charges have been filed.
Baldwin's representative did not respond to requests for comment after officials confirmed the actor's involvement.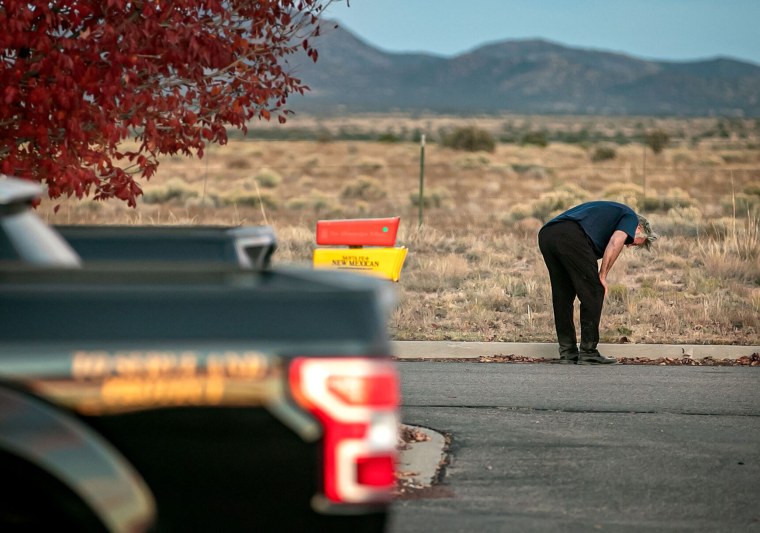 Bonanza Creek Ranch is often used for western productions. Aerial footage from local NBC affiliate KOB showed an old church that appeared to be blocked off.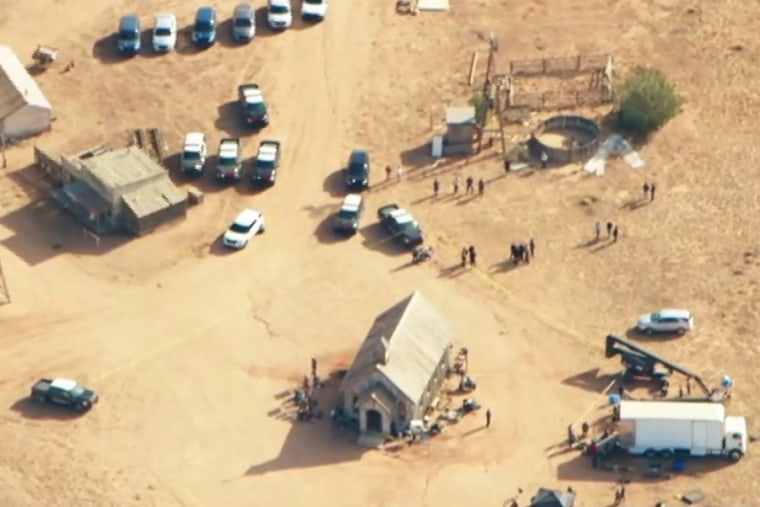 Thursday morning before the shooting, Baldwin shared a photo of himself in costume on set with a fake gunshot wound.
"Back to in person at the office," he wrote. "Blimey…it's exhausting." By early Friday, his post had been removed.
"Rust" centers around a 13-year-old boy who goes on the run with his estranged grandfather after he's sentenced to hang for the accidental killing of a local rancher in the 1880s, according to the film's logline.
Baldwin is a co-producer on the film, which was written by Souza. Travis Fimmel, Brady Noon, Frances Fisher and Jensen Ackles are all also slated to appear in the movie.
After the news of Hutchins' death broke, people on social media wondered how something like this could happen. Some compared the incident to the 1993 shooting that killed martial artist Bruce Lee's son, Brandon Lee.
At that time, the younger Lee was shot and killed by actor Michael Massee while they were filming "The Crow." The prop gun reportedly had a bullet stuck in the barrel from an earlier scene and when Massee fired a blank shot, the residual bullet hit Lee in the abdomen.
"Did we not learn from Brandon Lee?" @JCLTheArtist responded to the news.
"everyone of my generation immediately thought of Brandon Lee and this is a horrifying situation," columnist Clinton Yates wrote.
Hutchins had posted several photos on location for the film. She shared a video horseback riding just two days before her death.
"I am so so sorry," actor Dwayne "The Rock" Johnson wrote Thursday night in the comments. "Rest easy. My love and strength to your family."