Talk about lending a hand!
At first glance, this looks like a normal engagement photo, with the couple kissing as the bride-to-be shows off her new ring.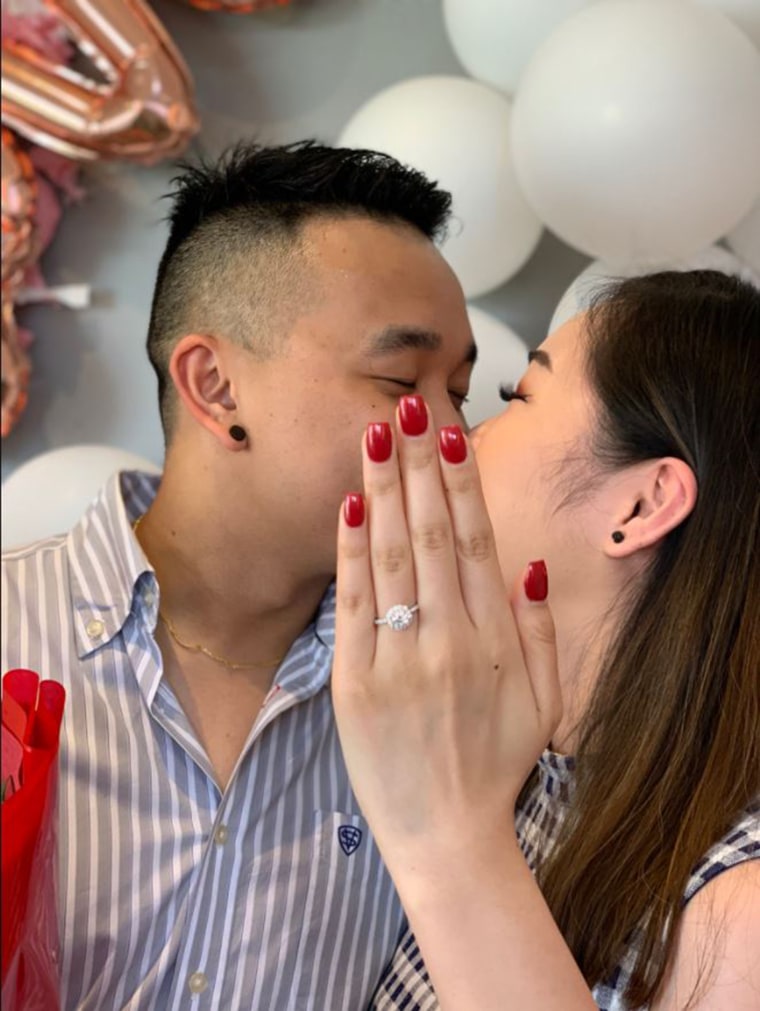 But the photo is not what it seems, and the picture recently went viral after the woman's cousin, Jenna Nguyen, revealed that it was actually her hand modeling the ring.
Nguyen shared a wider shot of the engagement photo on Twitter, showing her crouching down and inserting her hand into the pic.
"My cousin's boyfriend proposed to her but she didn't have her nails done," Nguyen wrote in a now-viral tweet, which has been liked more than 900,000 times.
"Diana is a nurse so she never has her nails done," Nguyen, who lives in Australia, explained on Twitter. "José planned this surprise proposal and couldn't really get her to do her nails without raising suspicion."
Luckily, Nguyen was ready with a perfect red manicure to help her cousin capture the big moment.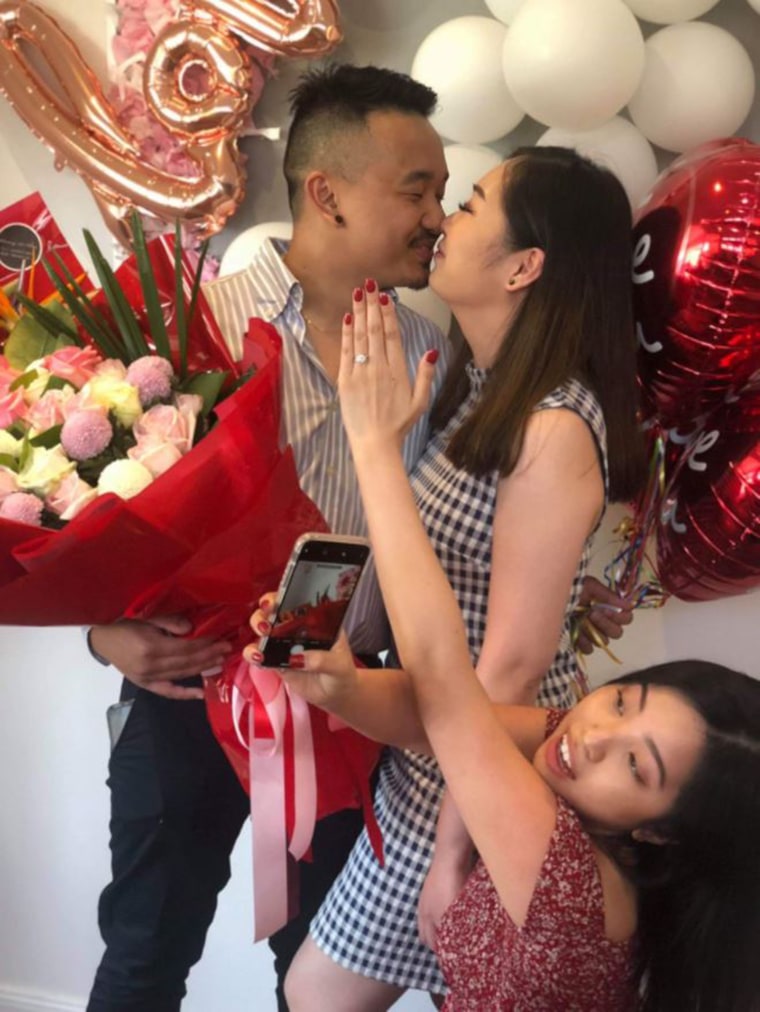 Nguyen shared a few more sweet details about her cousin's engagement, including how the viral photos came about.
"José convinced Diana that the celebration was for his parents' wedding anniversary, before getting on his knees and revealing that it was all really for her!" she wrote on Twitter. "My girl organized HER OWN proposal party ... anyway there were photographers & that's how this shot was captured."
People on Twitter definitely approved, with some women promising to do the same thing for their friends one day.
Here's to giving your friends and family a helping (manicured) hand!