Aging is often treated as an ailment in Hollywood — something to be avoided, corrected or hidden. But Winona Ryder doesn't see it that way.
At 44, the actress embraces the years.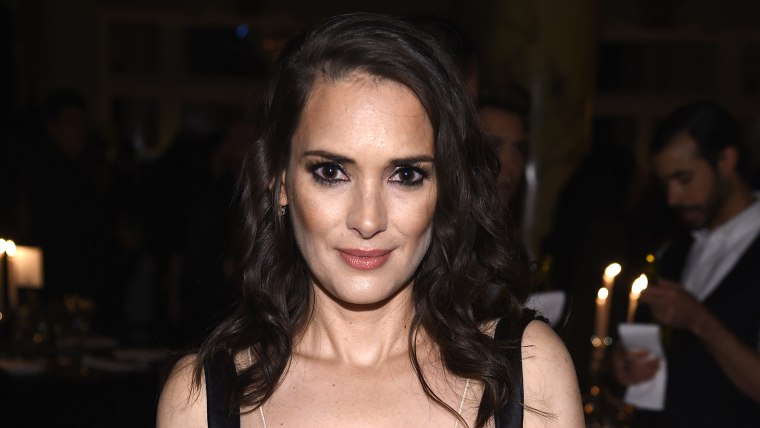 "I love getting older," Ryder proclaimed in an interview with The Edit magazine. "I think it has to do with always being the kid on set."
RELATED: Dakota Johnson blasts Hollywood's ageism: 'It's absurd and cutthroat'
Several of Ryder's biggest big-screen hits were filmed when she was just a teen, including "Beetlejuice," "Heathers," "Edward Scissorhands" and "Mermaids." But now, as a grown-up in the biz, she sees the pressure put on stars — including herself — to stay young, and she rejects it.
"It's interesting because, these days, (cosmetic surgery) is treated almost like hygiene," she explained. "I've had people say to me, 'Oh, you should, you know…' and they point to my forehead. 'Get that seen to!' But I'm like, 'No! I've been waiting so long for that to happen!'"
RELATED: Carrie Fisher strikes back at ageist 'Star Wars' body shamers on Twitter
And while many of her peers complain about the lack of roles for women over a certain age — and very few leading roles — Ryder's not worried about that, either.
"I know actresses have a tough time because of their age — they're just not getting hired. I know it exists," she said. "You're the girlfriend, then you're the mother. But I don't see it as a bad thing — it can be just as interesting, if not more so, than the leading-lady, ingenue phase."
Ryder currently plays the mom (and one of the leads) in the new Netflix sci-fi drama "Stranger Things."
Follow Ree Hines on Twitter.