/ Source: The Associated Press
Jake Pavelka chose Vienna Giraldi on "The Bachelor" finale, concluding his lovey-dovey stint on the ABC reality television show, just as he prepared to join another: "Dancing with the Stars."
Pavelka revealed his decision on the 14th season finale of "The Bachelor" on Monday night. Going into the episode, he had winnowed 25 contestants down to two women: Giraldi and Tenley Molzahn.
The 32-year-old commercial flight instructor maintained he was in love with both, a feeling they said they reciprocated. But he got down on one knee to propose to Giraldi, who accepted.
"I'm so happy right now!" exclaimed Giraldi, a 23-year-old marketing representative from Geneva, Fla.
But Pavelka had to first break it off with Molzahn, who said her heart felt broken. During the finale, Pavelka suggested that the physical connection wasn't there with Molzahn.
"You're just perfect," Pavelka told her. "I don't know what it is, but something just doesn't feel right."
A teary-eyed Molzahn said: "Thank you for making me feel special."
The finale was filmed last fall in St. Lucia. After the 2-hour episode, the three were reunited for a post-finale special. During the broadcast, ABC also announced the cast for the next season of "Dancing with the Stars," which Pavelka will join.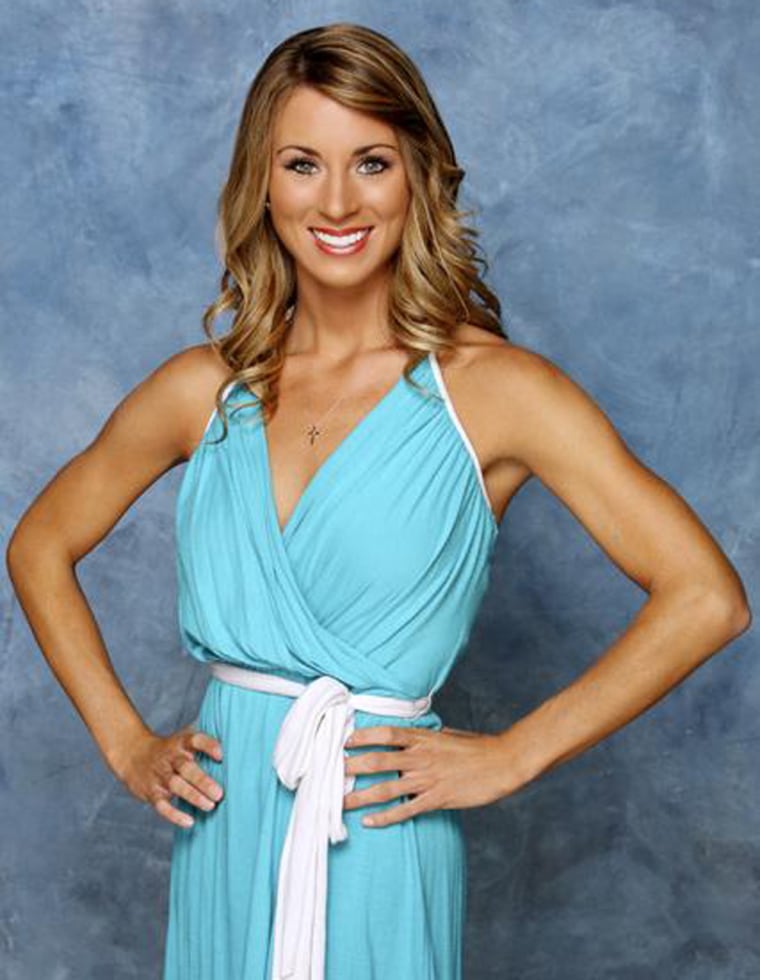 "That was the best and worst day of my life," recalled Pavelka, speaking to Molzahn, a 25-year-old college admissions representative.
Defending his feelings for both, Pavelka said he felt "a spark" with Giraldi that he didn't feel with Molzahn.
"My heart still hurts for you," he said. "I will always love you."
But he said Vienna was "my baby" and defended her from critical viewers.
"I have never had this much heat in a relationship," he said. "It's like a fairy tale every day."
The couple said that they haven't set a wedding date but that Vienna would soon move to Dallas, where Pavelka lives.
The success rate of "The Bachelor" has been poor, romantically speaking. Only four of the 13 previous couples are still together.
Next week, ABC will air a wedding special of last year's bachelor, Jason Mesnick, marrying Molly Malaney. Mesnick chose Malaney, whom he earlier ditched on the show, after famously dumping the woman he picked in the finale.
Last week's episode of "The Bachelor" was watched by 11.5 million viewers. Ratings for the franchise haven't been this high since the fifth season in 2004, when football player Jesse Palmer starred.