We know Paris Themmen from the movies, but it turns out that he fits perfectly on TV.
Themmen, who as a child actor played the television-obsessed Mike Teevee in 1971's "Willy Wonka and the Chocolate Factory," surprised everyone by appearing as a contestant on "Jeopardy!" on Tuesday.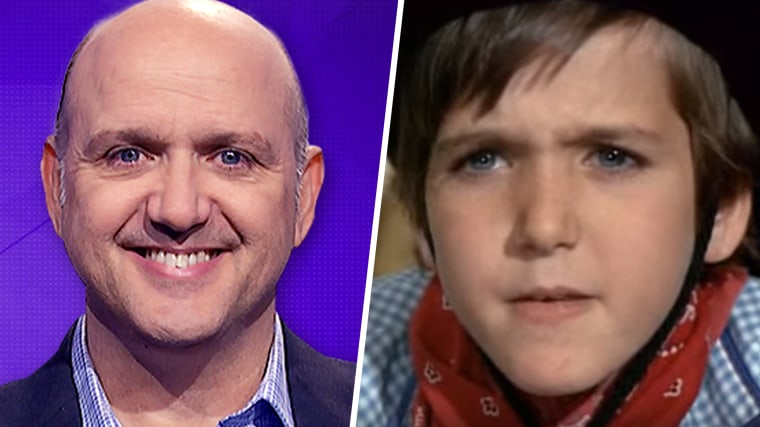 And it wasn't even celebrity week!
Themmen, 58, did not reveal his famous past; host Alex Trebek described him as an "entrepreneur" and "avid backpacker" who's visited 61 countries.
But viewers recognized him immediately:
And Themmen himself confirmed it with his own tweet:
"We think of ourselves as a family; maybe a bit of dysfunctional family, but a family, really," he told TODAY during a cast reunion visit in 2015.
Here's a bit of bonus trivia: This isn't the first time a member of the Themmen family has appeared as a contestant.
Nikki Grillos, who's been married to Themmen since 2014, had a two-day run as champ.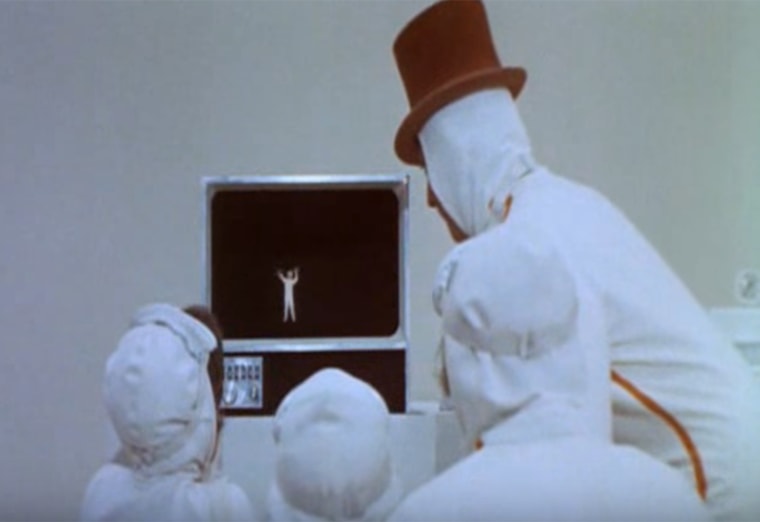 As for Themmen, (spoiler alert) he came in second with $6,800.
Follow Randee Dawn on Twitter.