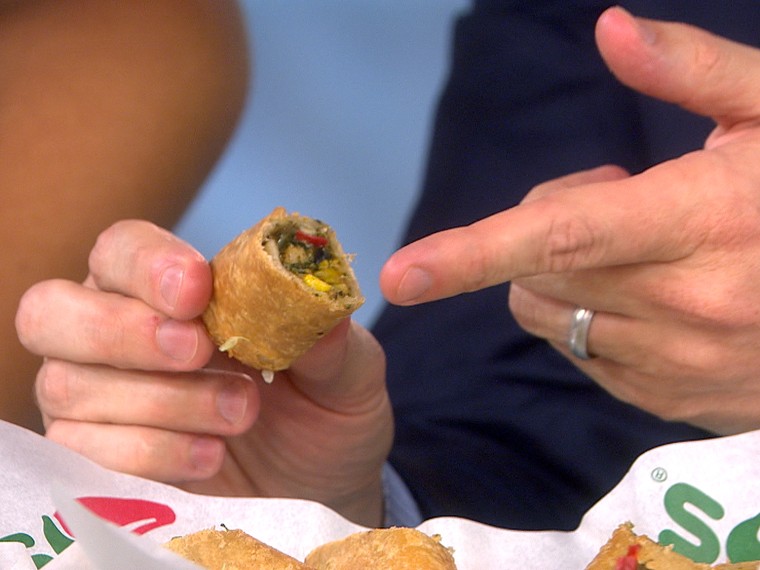 If you had to choose your last meal, what would it be? If you're Willie Geist and Hoda, you'd keep things super high class: Chili's and cookies.
Willie sat in for KLG this morning, and brought a basket of appetizers to sip with his morning bourbon during the Favorite Things segment.
"I mean this very sincerely," he said, "I've eaten in some of the best restaurants from New York to Paris, and I've never had anything better than Chili's Southwestern egg roll."
Willie so loves the deep fried apps that he described deplaning in Puerto Rice and bookin' it directly to the local Chili's. He declared that they'd be his last meal, were he ever on death row, while Hoda said she'd opt for warm cookies from Insomnia Cookies, which she shared with him at the desk.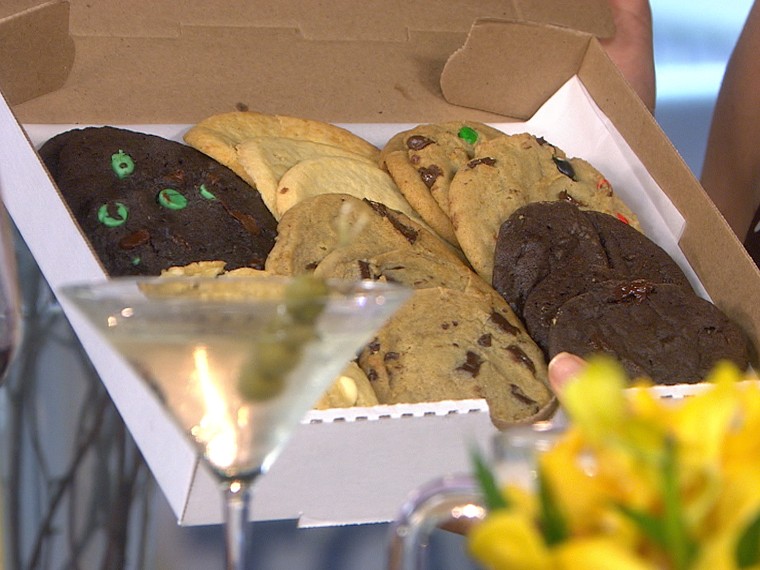 Lord Willie and Lady Hoda gingerly dipped egg rolls in ranch and ate cookies with bourbon. Pinkies out, team.
Julieanne Smolinski is a TODAY.com contributor. She is working on formulating a ranch-flavored cookie.