Now this is a story that has us doing "The Carlton"!
Over the weekend, Will Smith reunited with his "Fresh Prince of Bel-Air" co-star Alfonso Ribeiro for what must have been a fun round of golf.
The longtime pals — both golf enthusiasts — each took to Instagram to share a photo from their big day out. "One of my favorite people on this Whole Damn Rock!!" Smith, 49, wrote in the caption of his pic.
"Had a great time this morning playing with my boy @willsmith," Ribeiro, 46, wrote alongside his.
The happy reunion snap finds the actors wearing ball caps as they huddle together and smile hugely. Smith points to Ribeiro, as if to say, "Look who it is!"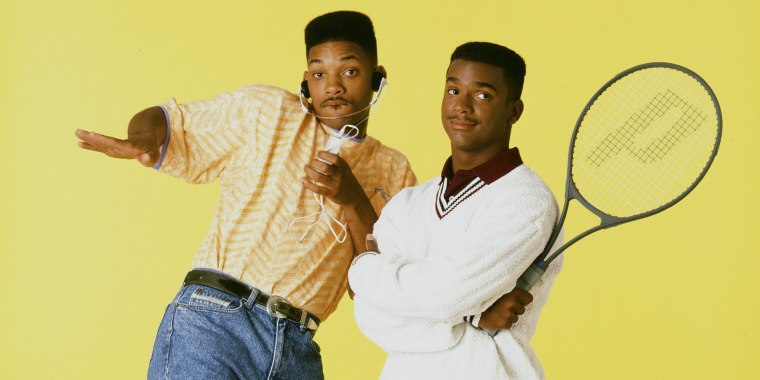 Of course, "Fresh Prince" fans know the hilarious duo played unlikely cousins on the beloved sitcom, which aired on NBC from 1990 to 1996.
The comedy featured Smith as a fictionalized version of himself, a street-smart teen from West Philly. Ribeiro played his wealthy cousin Carlton, whose family invited Smith to live with them in their ritzy Bel-Air mansion.
Though the show went off the air more than two decades ago, Smith and Ribeiro's friendship has endured. In 2013, Ribeiro opened up to Access Hollywood about the pair's special bond.
"We've spent many years working together, hanging together, playing together, you know, having families together," Ribeiro said. "(Will is) just a wonderful individual and we have such a great time whenever we're together."
Here's hoping we see more fresh pics of Will and Alfonso soon!