The original man in black is back ... and tackling a new social media platform! Will Smith, 49, joined Instagram on Thursday, and he's off to a great start.
For starters, the entertainer is a natural when it comes to duck-face selfies.
(We wonder if his social media-savvy family gave him some tips!)
Smith received a warm welcome from some famous friends on Instagram, including Justin Timberlake, who offered a lesson on the art of the #tbt.
"Welcome to Instagram @willsmith. This is called a #TBT. Which means Throwback Thursday. Which is a photo you post on Thursdays that you like, that was taken in the past," Timberlake, 36, wrote. "I like this photo because it's a photo of you and me. And we look like we are having a serious conversation about something very important. And that makes me feel important."
Timberlake needn't have worried about his buddy Will, though. Ellen DeGeneres stepped in to help Smith stage the ultimate #tbt: a "Fresh Prince" redux in full costume!
Smith even wrote "thanx" in his post, just like the cool kids do.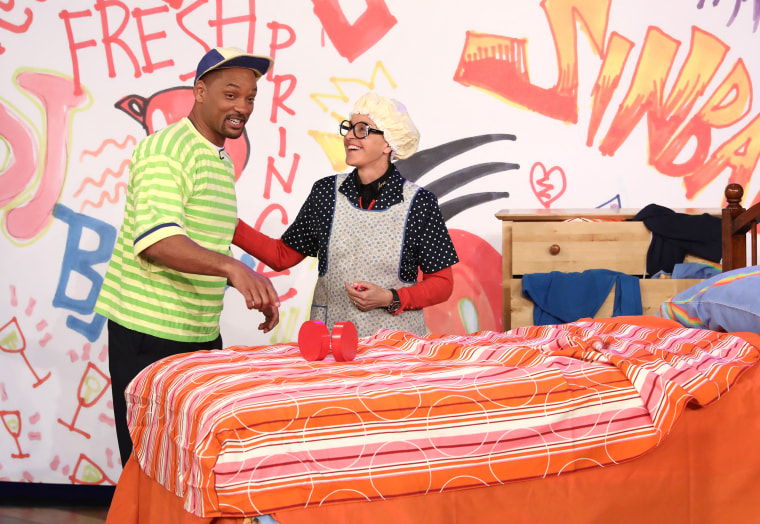 We can't wait to see more of how young-at-heart Smith takes to his new Instagram. Smith, consider yourself followed!