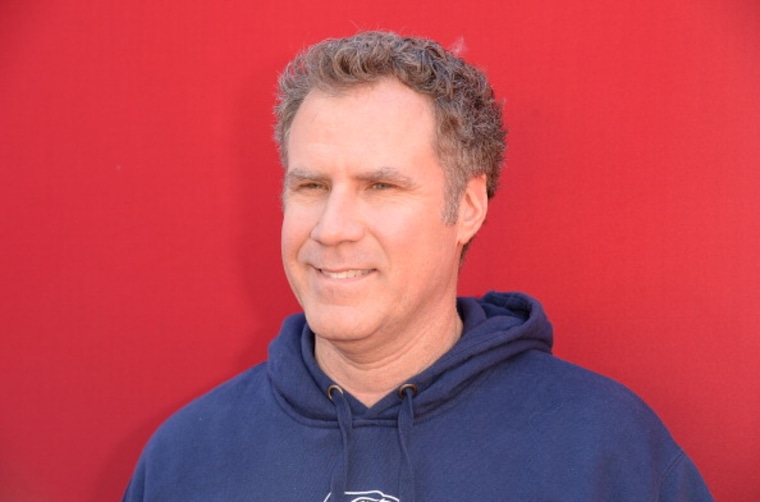 Sure, the weather was lousy in many places around the country Tuesday, but one very sunny part of the Internet had us cracking up — and we're still laughing.
Over on Reddit, funnyman Will Ferrell hosted an AMA ("Ask Me Anything") session in support of his favorite nonprofit, Cancer for College, which helps provide college scholarships to survivors. 
And he provided a huge incentive for Redditors to participate: "If you want to join me, your support of this important cause could win you the prize of century ... a chance to race golf carts with yours truly, eat a sensible lunch side by side, and maybe make sock puppets ... Donations also guarantee you fun things like signed cowbells and my 'Super Sexy Hot Tan' sunscreen."
And with that, the session got rolling. "Does Mark Wahlberg smell nice?" one reader wanted to know. "Yes, it goes without saying. His scent is a pleasing combination of vanilla and leather," answered the all-knowing Ferrell. 
In a nod to Ferrell's famous 'SNL' sketch "A Night at the Roxbury," another Redditor wanted to know, "What is love?" Ferrell: "Love is a complicated thing to figure out. I don't know if I ever will. I know this much: I love lamp." 
On the serious topic of acting, one questioner asked, "Is there any movie role, outside of comedy, that you wish you could have landed?" Ferrell responded, "Yes. It was down to me or Tobey Maguire for Spider-Man and they harshly told me I was too fat for the suit. That having been said, every time I watch Spider-Man I still think I was the better actor for the role." (We're not gonna lie: We would love to see that.)
And then, the pièce de résistance: Snoop Dogg, who is himself active on Reddit, chimed into the conversation to ask if Ferrell would contribute some cow bell to his next album. "Of course!" Ferrell replied. "I'm absolutely game, Snoop. I've also got some beats that I want to run by you. I'm warning you now, they're not good. In fact, I just talked myself out of it. I'm not going to show them to you." 
The two continued their back-and-forth banter, with the rapper making a reference to his well-known love of "trees" — or marijuana, of course. Ferrell said he knew all about trees — and even had a lot at his house, including Eucalyptus, pine, and California Oak. Zing!
First, swallow whatever is in your mouth to avoid any choking hazards. Then check out the rest of the truly snort-inducing thread here.
Alesandra Dubin is a Los Angeles-based writer and the founder of home and travel blog Homebody in Motion. Follow her on Facebook, Google+ and Twitter.