In April, we heard there was a delightfully campy Lifetime movie starring comedy greats Will Ferrell and Kristen Wiig on the way. But just one day after the seemingly too-good-to-be-true news leaked, we found out it was, well, too good to be true.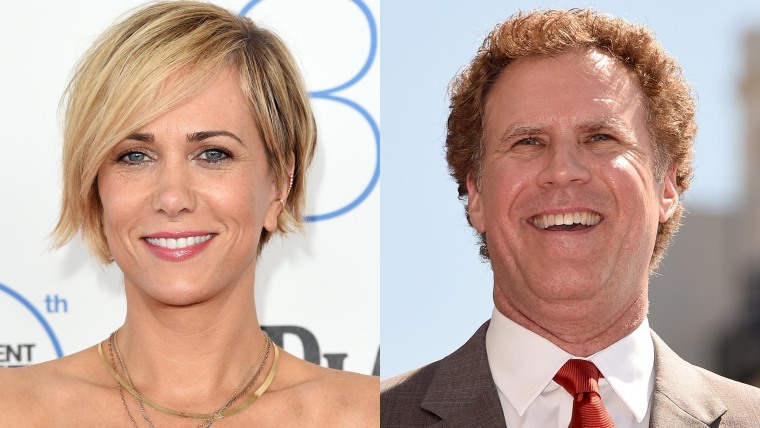 Ferrell announced that it was "in the best interest for everyone to forgo the project entirely" after the leak.
But now it seems the funnyman might not have been serious.
If the "highly dramatic" (yet still tongue-in-cheek) TV flick isn't happening, why did a massive billboard for "A Deadly Adoption" just pop up on Hollywood Boulevard?
According to The Hollywood Reporter, the answer is simple: The movie is definitely on.
"A Deadly Adoption" is said to be about a couple (played by the comedy duo) who are desperate for a child of their own. The tagline on the billboard teases "the birth of a plan gone wrong."
Despite the past leaks, the subsequent denial and the big bright billboard, there's still no official word at all from Lifetime about the small-screen feature.
But Wiig and Ferrell's "Adoption" co-star Jessica Lowndes, who plays the pregnant woman at the center of the plot, seemed to confirm it to her followers on Instagram.
"So excited for you to see my new project!!!" she wrote in a caption alongside a photo of the billboard first posted by The Hollywood Reporter.
The billboard reveals a premiere date of Sunday, June 20, for "A Deadly Adoption."
In a way, that date makes sense, given that Lifetime is celebrating 25 years in the TV movie business this summer. In another way, however, it keeps the odd air of mystery about the movie alive.
After all, June 20 actually falls on a Saturday.
Follow Ree Hines on Google+.