Jimmy Fallon and "Tonight Show" viewers got a sweet treat Wednesday night when Will Ferrell showed up decked out as snack cake queen Little Debbie.
From his straw hat to his blue plaid dress, the funnyman was all business when it came to hawking the li'l desserts.
"It's Little Debbie, not Li'l," Ferrell faux snapped at Fallon after his introduction. "Little — emphasis on the -ittle."
And as the self-proclaimed "new face" of the brand, Ferrell had an offer for the audience.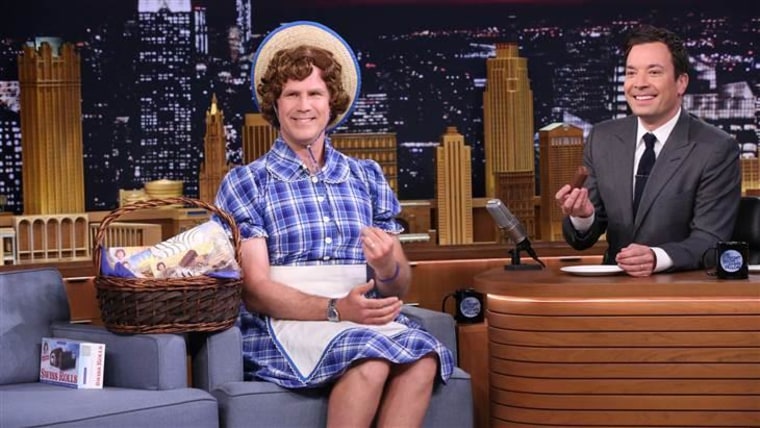 "Hey, do you like snacks? Do you like cakes? Do you like snack cakes?!" he asked the crowd. "I thought so! Well, this is very exciting: Tonight, everyone in the audience has the opportunity to go and buy some Little Debbie snack cakes!"
Yes, Ferrell had an Oprah Winfrey-worthy giveaway moment — just without the giveaway part.
"You can buy one! And you can buy one! And you, sir, can buy one!" he shouted gleefully.
Well, at least he got the audience laughing, if not eating.
And the laughs didn't stop there. Check out the clips to find out Ferrell's favorite nicknames for Fallon, Fallon's best Little Debbie pitch and just what happens six hours after you eat a Zebra Cake or Swiss Roll.
Follow Ree Hines on Google+.