"Don't act like you're not impressed!"
Too late! We are. Will Ferrell, who is a master at getting laughs by playing guys who're a little full of themselves (like "Anchorman's" Ron Burgundy, quoted above), left his alter egos at the door on Tuesday when he received the 2,547th star on Hollywood's Walk of Fame and gave a short speech that was both humble and funny.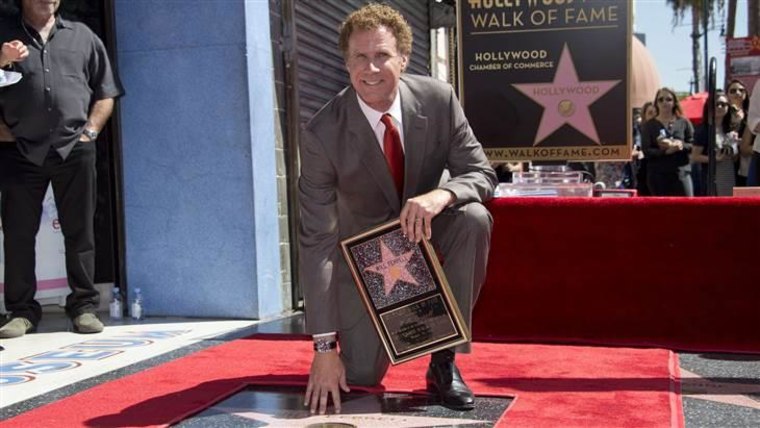 Then he had a change of heart. "I not only accept it, but I will be here every day from 3 to 5 p.m. polishing the star. You can count on that. And on those days that John's in the neighborhood, he will help me as well."
The 47-year-old actor asked his sons Magnus, Mattais and Axel to run around the newly installed star because they looked "like a million bucks."
"You want to step up and take a tour around and show people off your suits?" he asked. "Just take a little lap. Don't step on the star."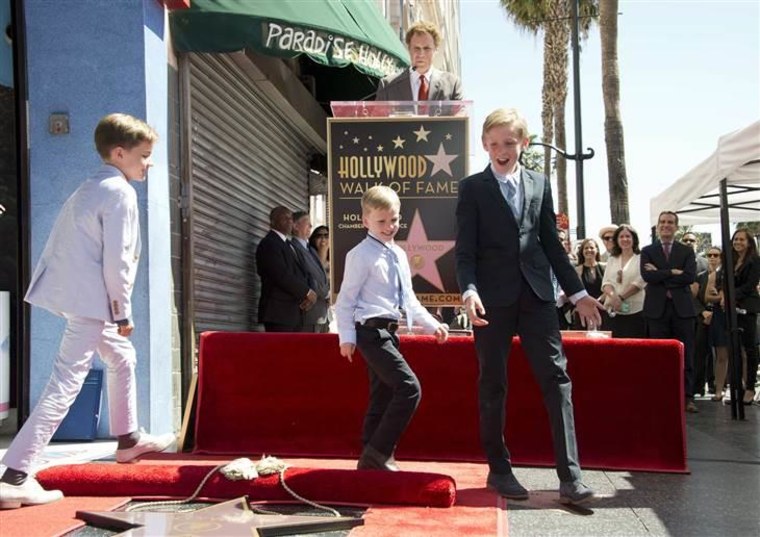 Both Shannon and Reilly spoke at the ceremony, with Reilly reading a poem called "You'll End Up on the Street" and Shannon noting that if comedy hadn't worked out for Ferrell, he'd once told her he could drive a truck or live on a farm or drive a truck on a farm. "So, he had a backup plan," she said.