Michael Jackson is "deeply upset" that his longtime supporter and ally Elizabeth Taylor didn't show up at the Neverland ranch for a support rally this weekend, says a source. But a spokeswoman for the star says she has had back problems, was "exhausted" and "wasn't up for" the weekend.
"He had hoped that a bunch of big stars would show, but there really weren't any a-list names," says the source, "and she was the most glaringly absent."
A spokeswoman for Taylor told the Scoop that the screen star had originally planned to attend the event. "She was hoping to go, but she called me a couple of days before and she just wasn't up to it," Taylor's rep, Sally Morrison, told The Scoop. "She wasn't quite up to it that weekend. She just wasn't able to go. She would have liked to have gone but just didn't feel she could. She has endless back problems. She has bad weeks and good weeks, and it's just exhausting."
Elsewhere, Michael Jackson's other big celeb supporter, Brit spoon-bending psychic Uri Geller, was apparently instrumental in Jacko's decision not to travel to London this week. According to U.K. reports, the spoon-bender has "shouted" at Michael that he should change the way he behaves around children. While Geller still maintains Jackson's innocence, he advised the singer not to make the trip abroad. "I do not think Michael should come here," he told the Daily Mail. "My advice to him is that the media structure here is devastating towards him. . . . He has to pray a lot, he has to be with the few friends he has got in America, wherever they are, and with his family. It is not time to step off planes and to cause more and more controversy."
Flash in the 'Pan'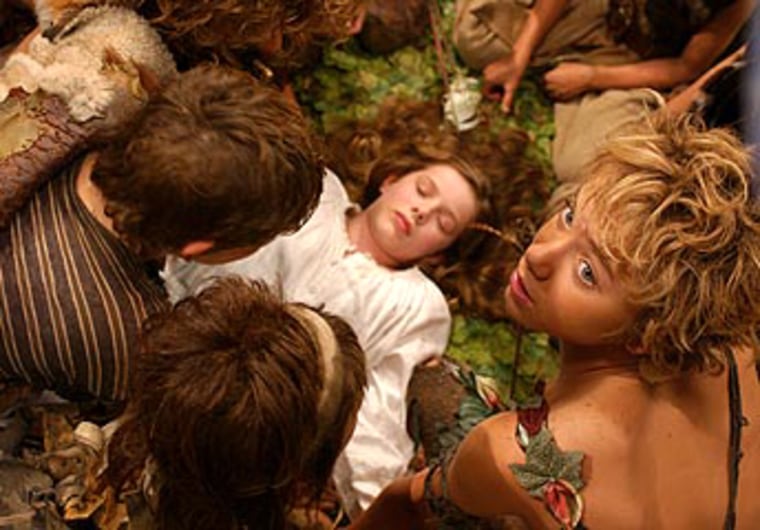 Meanwhile, a Christian group is warning kids away from Neverland. No, not Michael Jackson's ranch, the new movie "Peter Pan."
Director P. J. Hogan of "My Best Friend's Wedding" fame has said he wanted the 2003 film to deal with the issues of adolescence more directly than the 1953 Disney version of the 1904 J.M. Barrie play. Which didn't set so well with some conservative groups.
"If moms and dads are looking for ways to protect their kids from a graphic sex education, beware of this movie," warns the web site of the Family Research Center. "As far as we're concerned, the only time and place to see it is never, neverland."
"Our film 'Peter Pan' celebrates J.M. Barrie's original tale and its content is wholesome," said a spokesman speaking on behalf of Universal Pictures, Columbia Pictures and Revolution Studios, which made the film. "We support every parent's right to determine what is appropriate for their child, and we hope that parents make their own decision about'Peter Pan' and find it a magical and meaningful film to share with their entire family." He pointed out that a number of family advocacy groups have endorsed the film.
Family Research Center, however, stands by the tough review. "Hollywood has turned a classic fairly tale into a sex education lesson," an FRC spokeswoman told the Scoop. "This is a children's movie and it's completely inappropriate to include sexual content."
Notes from all over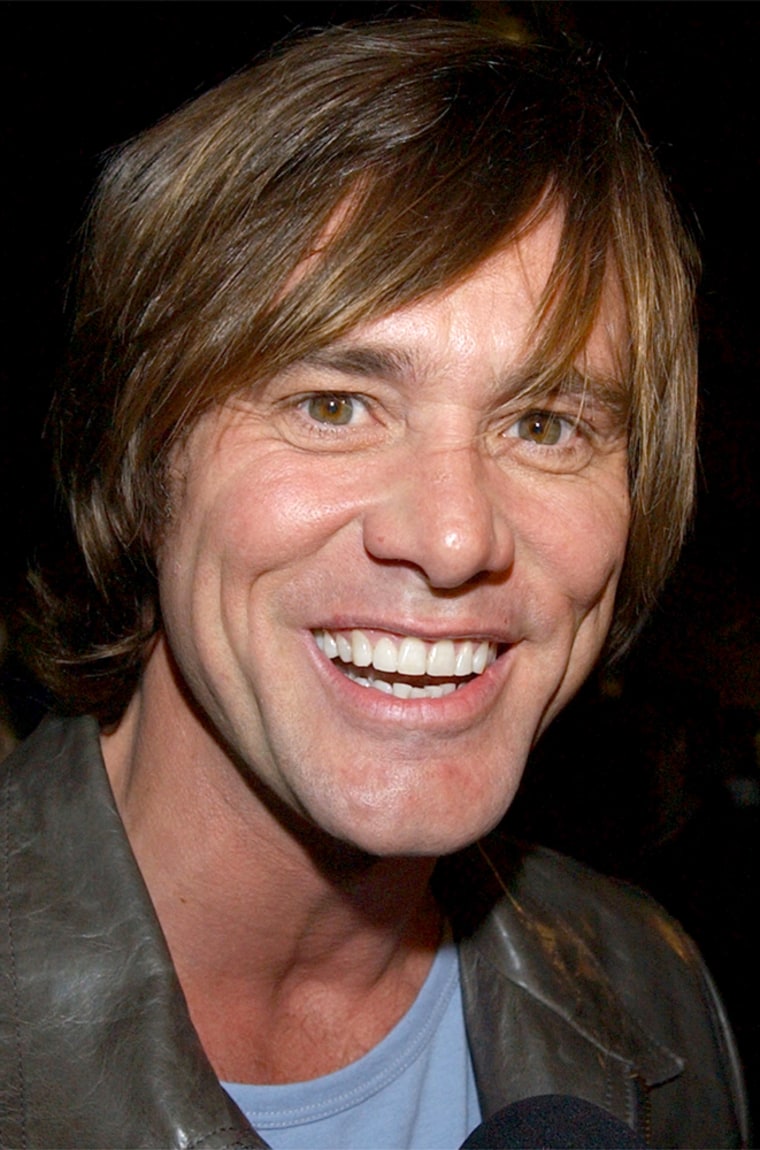 Jim Carrey is arriving at Ilha Grande near Rio early next month, says our source in Brazil. "He booked the whole Pousada (like a hotel, but small) for himself and his family," reports our insider. "The place is accessed only by boat or helicopter, so he should have great privacy." . .
Adam Brody of "The O.C." was spotted looking quite cozy with co-star Rachel Bilson in Soho. . . .
Julia Roberts is trying to convince hubby Danny Moder to walk the red carpet with her at the Oscars next year. "It's been a pretty hard year for Julia and Danny, what with all the press attention on their marriage and their trying for a baby," a source told London's Daily Star. "Julia wants them to appear as a couple and not individuals. She understands he has a problem with the whole movie star thing but she told him, 'This is what comes with the territory when you're married to one.'"
Monday through Thursday on MSNBC.com.