Tracy Morgan is returning to television feeling more inspired than ever.
After a deadly 2014 car crash nearly took his life, Morgan is back starring opposite Tiffany Haddish in the new TBS comedy series "The Last O.G." The 49-year-old funny man, who lost his friend, fellow comedian James McNair, in the accident, opened up in the April/May issue ofAARP The Magazine about how the tragedy made him a better comedian — and a better person.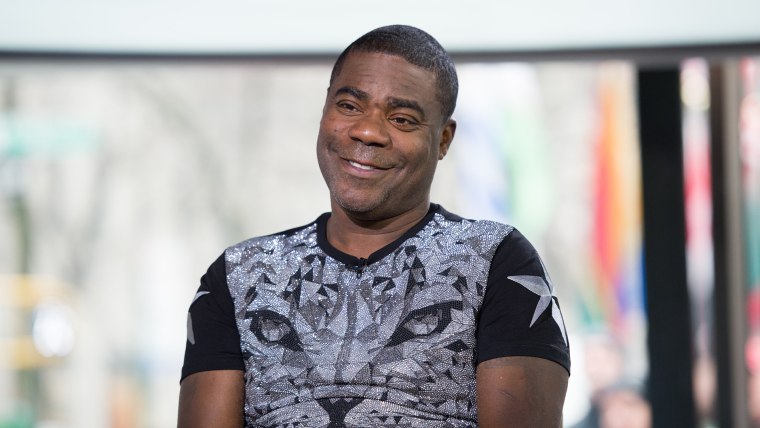 "My comedy got sharper after the accident. I see more clearly now. I see the jokes, and I see the wisdom," Morgan revealed. "Comedy is tragedy turned inside out like a sock. Same thing that makes you laugh makes you cry. It all depends on how you look at it."
The former "30 Rock" star and several friends were returning from a performance when the limousine they were traveling in on the New Jersey Turnpike was rear-ended by a Walmart truck. The comedian suffered a broken leg, several broken ribs and severe brain trauma, but McNair was killed in the collision. Two other passengers in the limo were seriously injured.
Morgan's long journey back to wellness taught him crucial life lessons.
"Money don't make you happy, and you learn who your friends are when you're on your back. Just better not forget who they are and who they aren't," he said.
The ordeal also put him more in touch with his higher power.
"Recovery is an inspiration, I thought God got me here to spread comedy. Naw, it was really to spread love. That's what I feel in my heart, and that's what I didn't know before," he said.
Now, four years later, Morgan chooses to forgive the driver who caused him so much anguish — and to focus on enjoying every day.
"Not forgiving the guy who hit us would make me bitter. We're all guilty of it: 'Maybe I can make this yellow light?' Pow! Poor judgment can get you vehicular homicide. Who wants to live with that?
"When it's your time, it's your time," he said. "I'm just trying to run my race. But if you're afraid of death, you've never lived."
"The Last O.G." premieres Tuesday at 10:30 p.m. ET on TBS.