There is one scene in one of Hugh Grant's most iconic movies that the British actor didn't actually love to film.
Fifteen years after the release of the rom-com classic "Love Actually," its star admitted to People that he wanted no part of the classic dance scene in which his character, the British prime minister, cuts loose to the Pointer Sisters' "Jump (For My Love)."
"I could see it might work, although I never understood it technically," Grant, 57, told People. "I kept saying to Richard, okay look, 'I've got the radio on in my bedroom, fine, but then I start to dance through the whole of 10 Downing Street. Where is the music coming from...and how does it cut off at the end (when a staffer walks in)?'
"He said, 'Don't worry about it, it's the film world!'"
But Grant concedes it was more than just the lack of realism involved; it was the potential lack of dignity that comes along with "the idea of having to freak out without a drink in me at seven in the morning in front of a grump crew."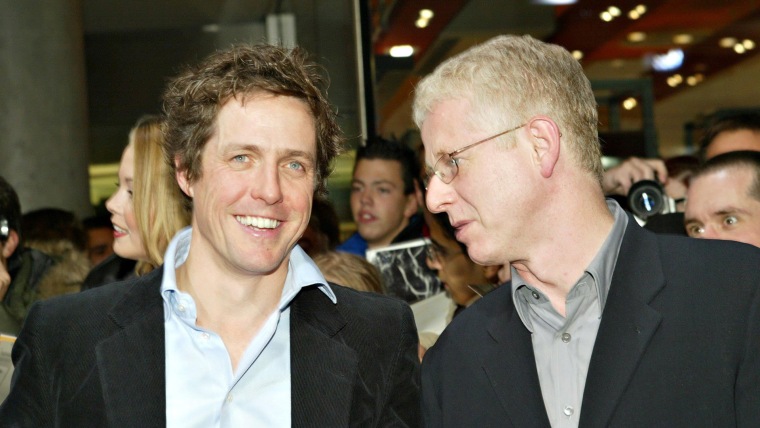 So, he spent the week he was supposed to be rehearsing his steps taking steps to avoid it: "I'd say, 'Oh it's not a good day I've got a bad ankle,'" said Grant, who is back in theaters in "Paddington 2." So we never did. I just did it." Grant though has come to appreciate the scene almost as much as fans. "I'm proud of the fact I did it without any stimulants," he said.