"Santa Clarita Diet" star Drew Barrymore hit the red carpet for the season two premiere of her Netflix hit with an unexpected accessory Thursday.
It wasn't her jewelry or clutch that caught everyone's attention, but rather a big, bold, hand-painted sign that declared her love for actor Jake Gyllenhaal.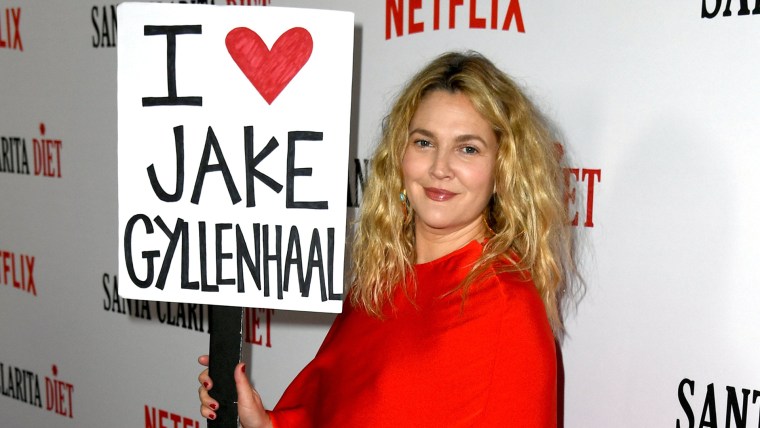 The sign was meant to make amends for the fact that Barrymore had recently referred to Gyllenhaal as the least talented actor among her former co-stars.
That may sound mean but in her defense, she made that revelation under dietary duress.
On Wednesday, Barrymore paid a visit to "The Late Late Show" and played one of host James Corden's favorite games, "Spill Your Guts or Fill Your Guts."
The premise is simple — answer one of the host's tough questions or partake of one of the less-than-appetizing hors d'oeuvres he offers up instead. So when he asked Barrymore to rank her former co-stars from most talented to least, her only alternative was to down a couple of turkey testicles.
"I'll be honest," Cordon said as he presented her with the so-called food. "I didn't even know turkey's had testicles."
Since the question came halfway through the game, after the actress had already consumed a cup of bird saliva — no, really — she decided to speak out.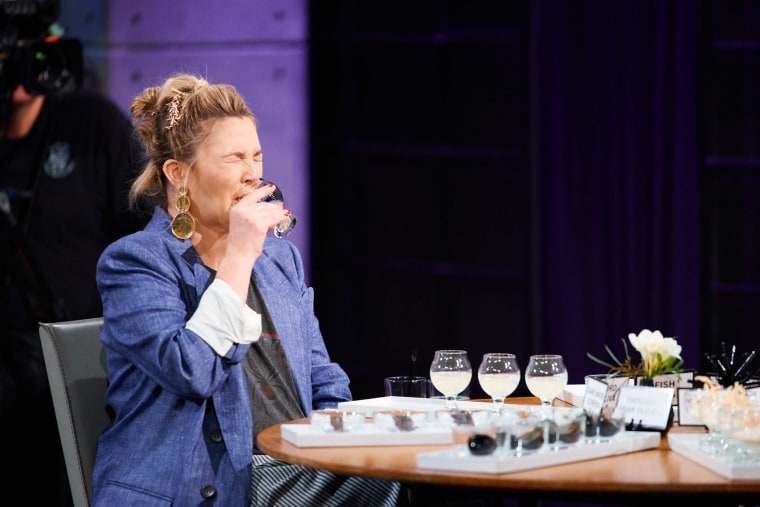 "Adam, Hugh, Jake!" As in Adam Sandler, Hugh Grant and Jake Gyllenhaal, in that order.
Ouch.
"When I run into him next time, I'll be like, 'Dude! It was like selling you down the river or eating turkey's balls," she put it plainly. "And by the way, I don't even care if he hates me, I'm not (eating those)."
But as her sign proved, in the end, she cared plenty about her friend's feelings.