If there was one single unifying criticism of 2015's "Jurassic World," it was this: Why in the world was Bryce Dallas Howard racing from dinosaurs while wearing high heels?
Not only did it seem inadvisable and impractical, we were surprised that her character, Claire, didn't end up as a dinosaur snack.
So in the sequel, surely her smart, capable character would have learned a few things?
Nope!
Apparently the filmmakers suggested she wear sneakers this time, but "I said no, I need to wear heels," Howard told TODAY while discussing "Jurassic World: Fallen Kingdom" alongside co-star Chris Pratt.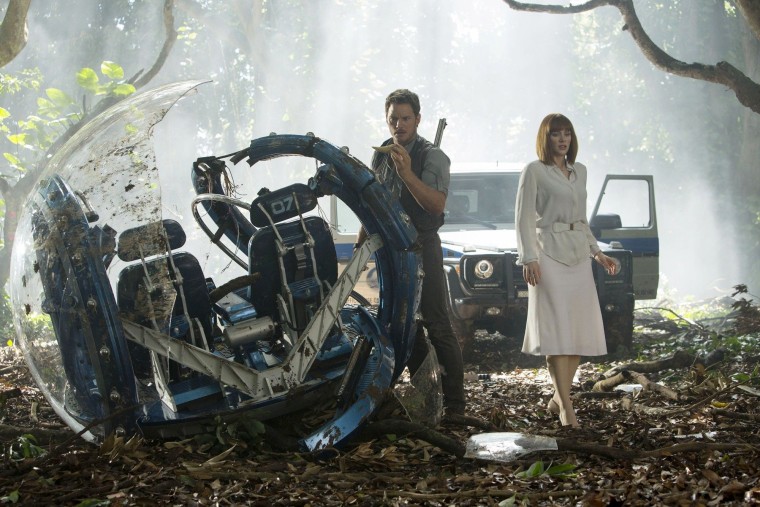 "A girl doesn't outrun a T-Rex in high heeled shoes and then wear sneakers to the office," she added.
Well, that's one way to get an education in stunts. And in a universe where people never seem to learn that mixing dinosaurs and humans is a bad idea, the concept of insisting a lead actress flee the giant beasts in heels makes a certain sense.
We have to give Howard props for staying true to her character's self; back in 2015 Pratt could barely manage to make it across the stage when "The Late, Late Show's" James Corden put him in red heels and asked him to run around.
But we can't help it: we'd still love to see what Claire could get up to in sneaks!
Follow Randee Dawn on Twitter.