Blake Lively is used to making a splash at the Met Gala. Last year, she was among the four co-hosts, and her outfits have made best-dressed lists.
But she's nowhere to be seen at the 2023 Met Gala, which has a Karl Lagerfeld-centric theme.
The star confirmed she would not be in attendance days before the May 1 affair. While speaking with reporters at the grand re-opening of the Tiffany & Co. Fifth Avenue in New York City on April 27, she was asked if fans would be seeing her at the event.
"You will not," Lively said, per People. "But I will be watching."So, where is Lively? On an Instagram story shared on Monday evening, Lively gave us the answer.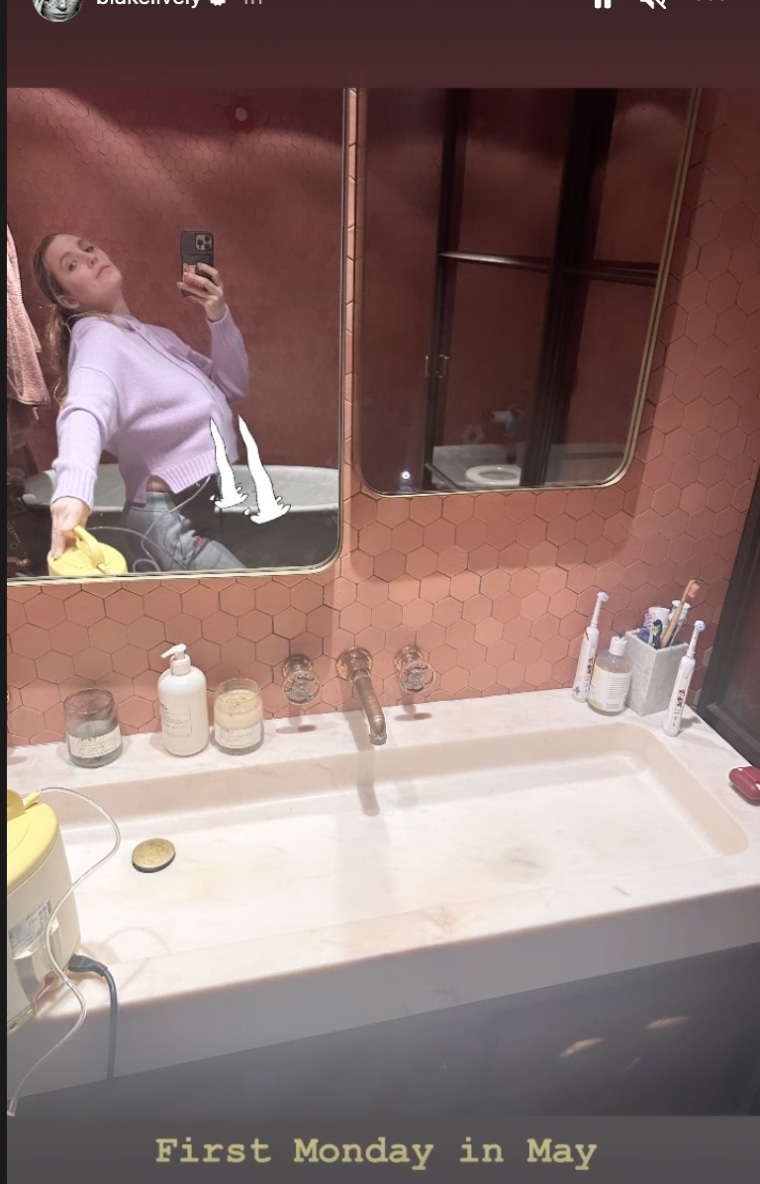 On her Instagram story, Lively shared a photo of herself in the bathroom. She placed an animated sticker of breast milk, seeming to say she was busy pumping, on top of her chest. The caption reads, "First Monday in May," a nod to the historic date of the Met Gala.
In February, Lively gave birth to her fourth child with Ryan Reynolds in February. The couple has not disclosed the baby's sex or name. They are parents to daughters James, 8, Inez, 6, and Betty, 3.
Reynolds is also not at the Met Gala this year. He told Access Hollywood that he and Wrexham AFC Football Club partner Rob McElhenney will be traveling to the U.K. that day.
"We have Wrexham business to deal with," he said.