Ed Sheeran isn't going to let a misspelled tattoo get him down!
The British pop star revealed to a Glasgow concert crowd that his latest bit of body art contains a misspelled word that's so close, yet so hilariously off-the-mark.
It seems the singer, 26, asked Irish actress Saoirse Ronan — who appears in the video for his latest single, "Galway Girl" — to jot down the song's title in her own handwriting so he could get it inked on his right forearm.
Things went wrong from there.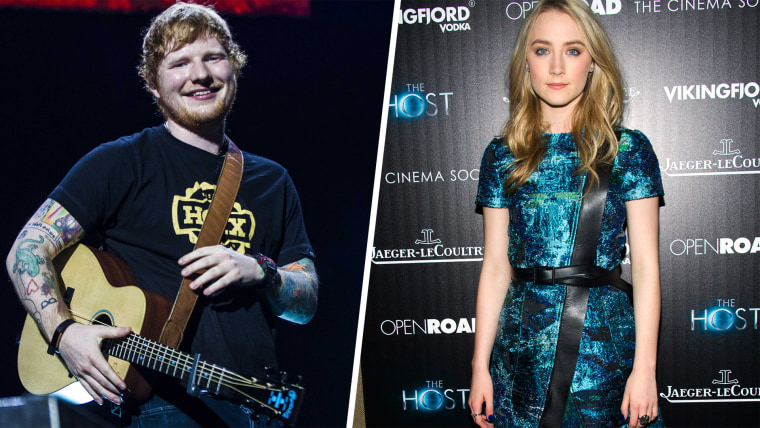 "When we were filming (the video), I meant to get a tattoo of her handwriting saying 'Galway Girl,'" Sheeran told the crowd, holding up his arm for all to see.
"It actually says Galway Grill...G-R-I-L-L," Sheeran said, laughing. "I thought I'd tell you that. I haven't told anyone that yet."
RELATED: Ed Sheeran fans swarm the streets when he visits Irish pub
But the Grammy winner, who has more than 60 tattoos, said he wasn't angry with the "Brooklyn" star, 23. Quite the contrary.
"I'm actually kind of proud of her," he said admiringly "It's the kind of thing that I would do."
RELATED: Ed Sheeran reveals when he plans to stop touring
See Sheeran tell the hilarious story in the video above.